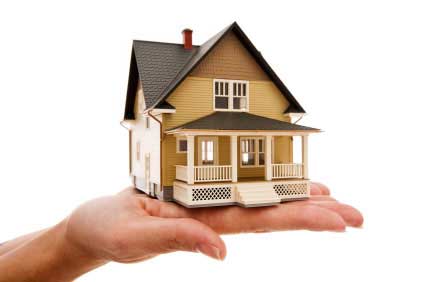 Two weeks ago, a group of developers came before Byron Council claiming that fees and charges had made investing here 'entirely unviable'.
But new figures show that the building and construction industry has had a field day in Byron over the past three years.
An Economic Health Check of the Shire, commissioned by Council, found that building approvals grew significantly during COVID-19, bucking a broader downward trend in the local economy.
Undertaken by the firm .id informed decisions, the health check found that residential development had increased significantly in the 18 months to February this year.
Supported by government stimulus and red-hot demand for housing, residential building approvals increased from around $100m in October 2020 to nearly $175m just one year later.
Non-residential development also increased significantly, driven by the construction of tourist accommodation and retail development. 
From a low of around $10m in February 2020, the value of non-residential building approvals increased to $60m by April 2021.
While construction and development increased, it did not appear that developers were particularly interested in building permanent housing for local people.
According to the health check report, the type of building approval that rated highest in terms of investment between March 2020 and Feb 2022 was short-term accommodation buildings.
This was followed by retail and wholesale trade buildings, other industrial buildings and transport buildings and offices.
The upward trend in development was not experienced by other industries during COVID-19.
The strong economic growth phase during the 2010, which saw local employment levels soar to a decade high, was brought to an abrupt halt by the pandemic's arrival on Australian shores.
2020 was a particularly tough year, with the Shire's Gross Regional Product plunging and employment levels following closely behind.
The impact differed from industry to industry, with hardest hit being Arts and Recreation, Utilities, Real Estate, Wholesale, Retail and Hospitality.
Tourism visitation dropped across all areas, including overnight stays, day trips, and international visits.
Furthermore, the large increase in people working from home has had a major impact on trips to local shops and recreation activities.
While the local economy has bounced back significantly from the darkest early days of COVID-19, this resurgence has been hindered by the devastating floods earlier this year.
The number of payroll jobs fell by 4.7 per cent across the Northern Rivers following the floods, with Byron and Lismore among the worst affected.
Retail trips in Byron also fell sharply, though local shops fared better during the recent holidays.
Thankfully, it's not all doom and gloom for the local economy.
The health check report found that the Shire possesses a unique strength in that it has a rare and diverse mix of specialisations compared to many other regional areas. 
The authors identified three key clusters of employment in the Shire: Creatives, Household and Visitor Services, and Business Services.
And they found that the main drivers of economic growth were the health care industry, tourism and hospitality. 
Somewhat surprisingly, manufacturing was also a driver of growth in the Shire, having experienced a long-term decline prior to 2015.
The report found that the opening of State and international borders should benefit Byron's tourism economy, and that there was an opportunity to attract businesses and skilled talent from Sydney and Melbourne, especially while impacts from long-term disruptions to commercial activities in these cities were still playing out.