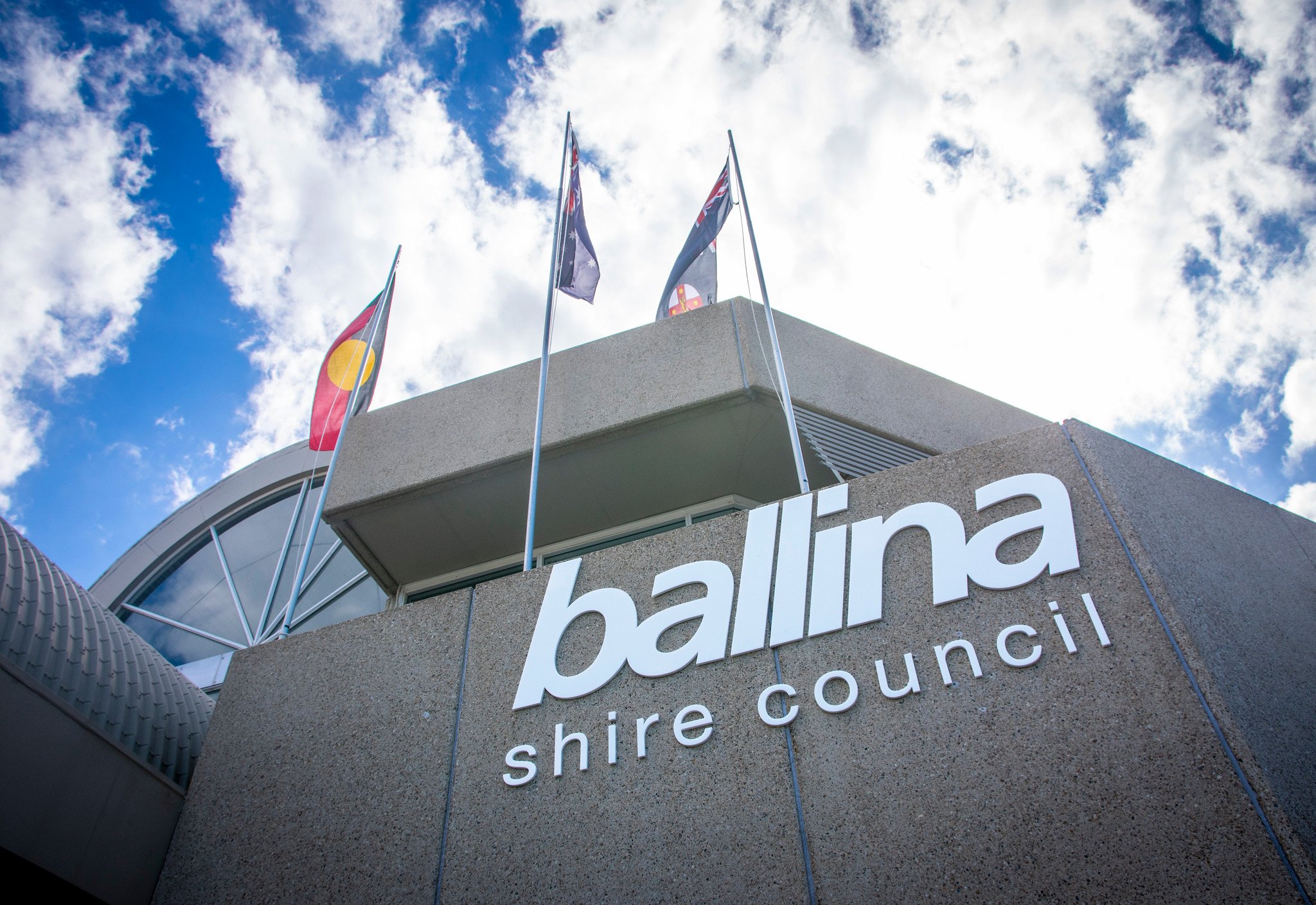 Ballina Shire Council's meeting for August was an epic one, full of twists, turns and roundabouts.
Proceedings began with a long list of declarations of interest, mostly relating to development and accommodation issues, which now seem to dominate Ballina as much as real estate discussions in Sydney.
Heather Hawes made a passionate deputation for the retention of prime farm land, in her case between the Russellton Industrial Estate and Alstonville. Tony Hart made an equally passionate deputation for development of some parcels of land near the motorway in Cumbalum.
Craig McFadden from the Skennars Head Residents Association then made a detailed deposition, supported by a slideshow, in support of doing something about excessive noise from Ballina Byron Gateway Airport.
Need some SUGA in your bowl?
A major review of Strategic Urban Growth Areas across the shire was deferred to a councillor briefing, despite staff reminding councillors that the government was expecting an answer the next day, and the caravan would likely move on without them if they didn't make an official response.
Cr Rod Bruem said that as a new councillor he needed more time to wrap his head around what was being presented.
Cr Kiri Dicker said that as a new councillor she had taken the time to research the issues and form an opinion, as was the responsibility of all councillors, but this view was outvoted by Crs Johnston, Buchanan, Ramsey and Bruem, with Mayor Cadwallader using her casting vote to defer.
Cr Kiri Dicker then presented a detailed motion seeking to address airport noise issues brought to her by constituents.
After a lengthy and fairly acrimonious debate, this motion was cut in half, with only three of the six suggested points gaining the support of the majority of councillors.
Development
After morning tea, it was back to the core business of council, DAs, with unanimous support for a major 'Live/Work' development at EPIQ in Lennox Head. Height limits were waived for this and the following motion relating to a property in Survey Street in Lennox Head.
Council's submission to the Draft North Coast Regional Plan was supported unanimously, as was the ongoing rental of the sports building at Crawford Park to the Alstonville and District Football Club, and Ballina Council's investment summary.
Next was a long debate about priority projects for state government funding. After various councillors suggested additional projects for their areas, and the large price tag of the proposed pump track was queried, Ballina Council ultimately voted to support the original suggestions of staff.
After lunch, councillors resolved to 'seek feedback from the Aboriginal community' with respect to finding an appropriate person to undertake cultural awareness training for councillors.
Signs
They they adopted the amended Fundraising and Street Stalls policy, which was  hurried through together with a bunch of other administrative motions.
Cr Rod Bruem attempted to embarrass his fellow councillor Cr Jeff Johnson over what appeared to be an illegally placed trailer advertisement for his solar business, before it was clarified by the GM that the vehicle had broken down and could not be moved.
Then it was back to the airport, with Ballina Council facing a very large maintenance fee and a shortage of available tenderers to do the work.
They agreed to negotiate with the highest ranked tenderer and authorised the GM to sign the contract documents 'subject to the contract price being within the approved funding.
Council voted unanimously to accept tenders for a subdivision at Boeing Avenue and a water reservoir at Stoneyhurst Drive, amongst other items.
Short term accommodation
Late in the meeting, a rescission motion from the previous meeting finally surfaced, which led to another intense debate about short term letting accommodation in the shire, and what Ballina Council should do about it, if anything.
Eventually they decided to undertake a twelve month information campaign designed to encourage more long term rentals in the area, and write targeted letters to short term rental property owners, encouraging them to consider long term rentals instead.
A motion from Cr Steve McCarthy aimed at encouraging the state government to sell the 'old tip site' behind the bowling alley back to council at less than market price then passed unanimously.
Finally, councillors voted unanimously to amend the code of meeting practice so that only two consecutive meetings could be attended via Zoom, except in exceptional circumstances.
More stories about Ballina Shire Council: