Let's dive into Cr Mark Swivel's political manoeuvring and unpack his views – and logic – around Council's policy on short-term rental accommodation (STRA), or holiday letting.
For example, why vote for a policy but then undermine it with a letter to the planning minister?
Despite a lengthy process and a unanimous councillor vote to adopt small precincts for unrestricted, non-hosted holiday letting in Brunswick Heads, beachfront Byron and Byron CBD, Liberal planning minister Anthony Roberts intervened the day before the December 15, 2022 vote. Roberts broke his promise to allow Council to regulate the industry, and put the the Independent Planning Commission (IPC) in charge to review the issue and hold 'engagement activities' before recommending, to him, how Byron Shire should proceed with managing holiday letting and housing crisis. 
The Echo reported on December 30 that Cr Swivel had sent a letter in support of the powerful holiday letting industry to Liberal planning minister, Anthony Roberts. (It is pasted below, at the bottom of this page). 
Likewise, conservative councillor, Alan Hunter, also supported the holiday letting sector and called for the government to intervene with Council's policy.  
Crs Hunter and Swivel argue in their letters that more building more houses would ease the housing crisis, a position that assumes that building more homes would result in them becoming long-term rentals, instead of holiday let. Building more homes is also the position of the STRA sector.  
Both letters from Crs Swivel and Hunter have been used by the short-term rental accommodation (STRA) sector to give weight for their argument to not proceed with Council's policy. 
Reaction to the letters from fellow councillors
Cr Cate Coorey told The Echo, 'It is profoundly disappointing that Councillors Swivel and Hunter decided to make secret submissions to the minister about the holiday letting proposal. I am less surprised about Cr Hunter's predictable 'pro-business' letter but interested to know that Cr Swivel thinks Byron Council has been 'self indulgent' and 'ignorantly anti-business'. As a Council, we have been working together to get something better for our community; imagine our surprise to find that in the background Cr Swivel was running a different agenda to undermine our efforts, it's really dispiriting.
'His letter suggests to me that he has been listening to the spurious arguments of the holiday letting lobby, whose key motive is profit, as opposed to the genuine concerns of our community who are suffering the many impacts of excessive holiday letting.'
Cr Duncan Dey told The Echo, 'The scary parts of Mark's October letter are (i) his dismissal of the notion that society can recover existing housing from the economic clutch of multi-dwelling owners, and (ii) his promotion of the notion that wall-to-wall housing will make life affordable in Byron Shire.  The letter reads like a Liberal Party manifesto'.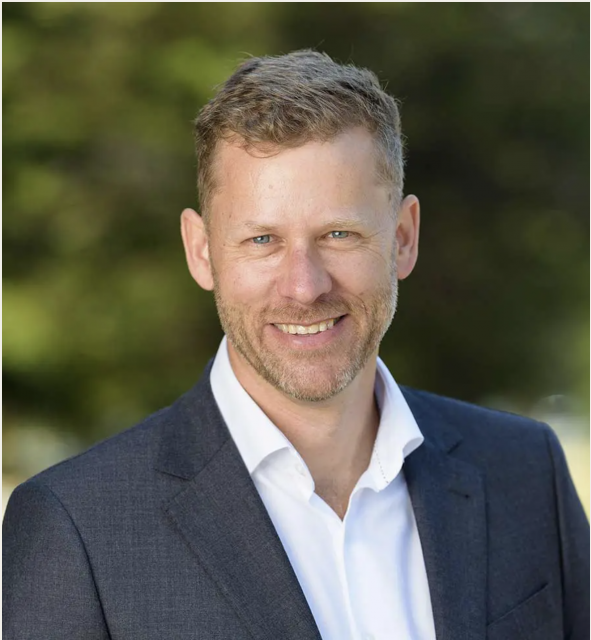 Mayor critical of Cr Swivel
When asked whether Cr Swivel's letter to the minister undermined the process, Mayor Michael Lyon replied, 'You either accept that STRA needs regulation, or you don't. If you accept that it does, as Cr Swivel claims he does, and if you had been following the issue over the last five years, you would know that this Council wanted to regulate STRA in a different way than the 90-day cap proposal, which was the state government's idea as a compromise position'. 
'We had to fight hard for this modest concession, and this fight has now been undermined from within. That Cr Swivel's letter to the minister was sent as an attachment to A Perfect Stay CEO Colin Hussey's submission raises serious questions. The changing of Cr Swivel's position over the last year is even more astounding, from not supporting the 90-day cap at the start of this term (because he didn't think it would get up) to then supporting it publicly once it was granted in June, to then backing his STRA mates and endorsing their "Byron Deserves Better" campaign with a personally penned letter in October to the minister and in the process undermining over five years of work on the issue by engaged and informed councillors who are across the issue properly. 
'Letters like that matter. It was hard work to get a concession out of the government on such an important issue to our community, not to mention the other communities watching closely across NSW and beyond, hoping for some movement on this from a state government seemingly intent on bypassing local government planning powers in favour of one-size-fits-all policies.
'Cr Swivel accusing others of division is surely irony, given what has transpired? More disappointing than his populist flip-flopping of position on the STRA issue, culminating in his vote of support at December's ordinary meeting, just six weeks after having written his letter against it, is his lack of understanding of the broader housing picture as evidenced by his comments on [Council's] Residential Strategy. 
[While Cr Swivel claims it hasn't been adopted]* It has been adopted by Council, but it is the government that has held up its endorsement owing to a range of factors, including ironing out details of the Affordable Housing Contribution Scheme, which is now in place. Byron Shire is the first regional Council to achieve this scheme and within it lies the template for the longer-term solutions to the housing crisis in the Northern Rivers. It seems, however, that Cr Swivel doesn't like the facts getting in the way of a good story, especially when they don't suit his narrative of Council inaction. If Council were to get the 90-day proposal across the line that would counter that narrative of course, perhaps therein lies a clue as to why the letter was really written.
'At its peak a few years ago, pre-COVID, STRA in the Byron Shire was at the highest concentration in the world. A temporary lull as the dust settles on the pandemic does not reduce the need for regulation, especially as we know that the long-term trend of visitation to Byron Shire is strongly upward. Indeed, that need is greater than ever as we have lost many more homes in our community to the newest wave of tree and sea changers, many of whom are not contributing to our local workforce. The floods have eroded our stock further, at least temporarily. It is vital that we get some form of regulation on STRA to reduce the incentive to convert long-term lets and to preserve our housing stock for our workers. I look forward to arguing this in February at the IPC hearing'.
Cr Mark Swivel Q&A

 
Did you expect your letter to the minister on STRA to be made public?
MS:  No (but I am not going to 'whinge' or 'sook' about it). Note the letter was dated 28 October 2022, not 19 December.
Do you consider you have undermined your fellow councillors by having sent that letter to the Minister?
MS:  No. I often engage with state government on issues such as housing, the arts, public health, and wrote an extensive submission to the Flood Enquiry.
I understand your fellow councillors only learned of your letter after it was placed on the IPC website. Why didn't you advise them of what you had sent to the minister? 
MS:  I often make submissions to the state government without advising or consulting others. I expect my colleagues do likewise, as is their right.
Have any of your fellow councillors contacted you with their reaction to the letter?
Yes. 
Given you voted for Council's STRA policy on December 15, will you also be advising the minister of that also?
MS:  My vote supporting the planning proposal in December 2022 is a matter of public record, so there is no need to do that.
Will you be asking Colin Hussey of A Perfect Stay to retract your letter of support for the STRA sector? If not, why?
MS:  I will be making submissions to the IPC as it considers the STRA planning proposal and affordable housing, so there is no need to do that either.
You say in your letter to the minister that "The policy is ignorantly anti-business", and "Byron Shire has also been self-indulgent".  Many have read the letter and have communicated to me that they thought these phrases and the letter overall are insulting to your fellow councillors and your community. Are your fellow councillors "ignorant"? Or are they, and the Byron community, "self -indulgent"? Would you be prepared to proffer a public apology via The Echo?
MS:  No. The conduct of this debate has been divisive. A fight was picked with the STRA sector. A more measured approach would have avoided conflict. The divisive handling of the debate led to the policy reversal by state government. We should ask why the advocacy for '90 days' has not succeeded over the years. Perhaps new approaches are required to get the best outcome for restricting STRA and maximising affordable and other housing for the diverse needs of our community. Among many other things, the perspectives of workers in the STRA sector and lower-income people who do STRA need to be respected and taken into account as we work out the best approach for the whole community.
Your letter says, "We need to build houses and apartments and develop sustainable, small scale hotels". According to the Residential Strategy, 3,732 dwellings (both houses and apartments) are to be provided in the Shire between now and 2036. 
MS:  Yes, that's what the Residential Strategy says but there is no clear plan as to how to deliver the result of 3,732 dwellings either in the strategy itself or elsewhere. By that I mean a list of actual deliverable projects in the pipeline with certain timelines for delivery so people can live in those dwellings. The strategy outlines options but few commitments.
How will building more houses and apartments, and even "small scale hotels" make it affordable for those that have been squeezed out of the market? Why didn't you raise the dire lack of social housing with the minister, or that the metrics around affordable housing are not providing much in the way of 'affordable' results, for example?
MS:  I agree the LGA's record of delivery on affordable housing has been poor. I have raised the issue repeatedly in discussions with the DPE, the Flood Enquiry, in media interviews, and on social media. I attach a copy of my Flood Essays from April 2022 which were submitted to the Flood Enquiry and shared with council staff and councillors at the time. New housing referred to in my letter is inclusive and includes all housing. The Affordable Housing Contribution Scheme dedicates 20 per cent of newly zoned land for residential use; so we should focus on rezoning opportunities to deliver more housing.
Given that any new dwellings will be subject to the State Environmental Planning Policy (Short-term Rental Accommodation), would allowing even more development result in compounding the housing crisis – i.e. speculating investors buying them for STRA, rather than as homes for residents?
MS:  New development should be subject to strict controls for STRA, whether that means a 90 day cap or a total ban. This will be central to our engagement with the IPC in 2023.
The Affordable Housing Contribution Scheme dedicates 20 per cent of newly zoned land for residential use, so we could focus on rezoning opportunities to deliver more housing'.
Would you agree that supply of new dwellings is not the issue, but rather the use of the dwellings?
MS:  Both are issues. We have a range of needs across the community – from social and community housing to rentals for key workers and other lower income residents, along with new housing for purchase by young families and downsizing older couples, to provide a bird's eye summary. Our community will grow, as the region, state and country grow. We should plan that growth proactively and creatively. Currently far too much planning is left to developers, in my view. We need to provide a clear plan and articulate better conditions to ensure we get the type of development we want.
As a councillor, you may be aware that there are several new holiday apartment developments being built in Byron – 173 apartments of varying size – (see attached jpgs). These could accommodate between 800 – 1,200 people per night; they range from 2-4 bedrooms. This appears Council is already "developing" or approving, new hotels.
MS:  Council is not 'developing' any of these holiday apartment projects. I am concerned the proposed precinct system will amplify STRA in the 4 affected areas in the LGA. Overall these projects should meet (some) existing demand and may have an adverse effect on STRA. This summer anecdotal evidence suggests STRA bookings may in fact be down.  
Given the new homes and hotels in development, do we have enough homes and hotels to go on with for now? 
MS:  We need to finalise and approve the Residential Strategy and adopt a more managed approach to tourism and visitor accommodation, to properly answer that question.
Is there a number of beds in Byron that could be considered sustainable? If so how many would that be?
MS:  I would love to know. Without a finalised Residential Strategy and a proactively managed approach to tourism we cannot know. As for beds, it's now over 10 months after the floods and, as far as I am aware, we are yet to house anyone in temporary accommodation pods in our LGA. In April 2022 I proposed we open our community and church halls to keep our flood affected residents close to their homes, work and children's schools. My proposal was voted down by my colleagues. See BSC Meeting 28 April 2022 at page 11:. Notice of Motion No. 9.5 Temporary Accommodation – Flood Response File No: I2022/356.
Further questions

 
After reviewing his answers, further questions were put to Cr Swivel by Byron Shire Echo editor Hans Lovejoy:
Regarding being 'divisive', I was curious as to how you reconcile with saying that, while calling the Shire 'self-indulgent' and Council policy – that you voted for – 'ignorantly anti-business'?
MS:  I am being critical not divisive – the Residential Strategy has not been signed off and has not produced a pipeline of shovel ready housing projects for our communities; and the tactic of taking on the STRA sector – because it is a political sugar hit – backfired and antagonised people which led to the backflip by state government.
I'm also unaware of any public comment by the minister etc that this STRA intervention was the result of the way this debate was handled, as you suggest. Is there any? I'd like to know.
MS:  As we all know, the real reasons for decisions are often not declared by decision makers.
There's also a confusing quote with 'We should ask why the advocacy for '90 days' has not succeeded over the years', and yet you also say: 'New development should be subject to strict controls for STRA, whether that means a 90 day cap or a total ban'.
MS:  No inconsistency here. We should ask ourselves why the advocacy has failed to produce the desired outcome. Just as we should advocate more strongly for fundamental reform of tenant law. One of the problems for the 90 day cap is its retrospective nature – most legislation is not retrospective.
It doesn't make sense to talk down the 90 days policy, yet want it at the same time for new developments. Is this view based on your opinion or does this come from well established planning directives/guidelines? And if so what reference is there for it? 
MS:  I voted for the 90 days policy. I am not talking it down but raising reasonable questions about its likely impact, the anomalies of the precinct system and the difficulty of enforcement. We should focus on new housing for the diverse needs of our community. For example, I also would love to know the number of people living in Council-owned holiday parks who should be in social housing. I have clients with complex physical and mental health needs who live in vulnerable circumstances, with no security tenure or access of appropriate support. A civilised society would not place vulnerable people in that position.
Regarding 'picking fights' with the STRA sector – this issue has been going on for decades as you know, with this latest policy going through a very long process. You seem to believe conflict could have been avoided through further negotiations. 
Presumably you have been holding closed door meetings with the STRA sector? If so, how many and with whom?
What outcomes could the community expect from further negotiations with them?
MS:  The state government is the decision maker, not Byron Shire Council, so of course we should have continued negotiations. Council proposed a total ban and that was not accepted by state government. I would like to see a licensing system supported by levies to cover infrastructure and enforcement, and other effective restriction on STRA, eg we should consider capping the number of STRA properties.  I think the precinct system is unfair and unworkable, and will have the unintended consequence of turbo-charging STRA in the selected areas.  I will cover these issues in my submission to the IPC. Too few people understand that Council is a part of state government and has exceptionally limited autonomy – it has no status in our constitution at either state or federal level, and is a creature of a single act of state parliament. So negotiating with the institution that we are part of is merely common sense. 
Attachment 14

  to the IPC
– Letter from Byron Shire Councillor Mark Swivel to Minister –
October 19, 2022
A Call for Balanced Policy on STRA, Housing and Tourism in Byron LGA 
STRA should be regulated but it's become a political football. The proposed 90 day cap won't solve our housing crisis and risks damaging our local economy, as we recover from Covid. 
Byron Shire suffers from long-term failures to plan for both our diverse housing needs and for tourist accommodation. Scapegoating STRA will not fix those problems. We need to build houses and apartments, and develop sustainable, small scale hotels and holiday parks. 
The case for '90 days' is based on pre-Covid data which is out of date, overstates the numbers for STRA and exaggerates the benefits of the proposal. The data assumes we have over 5000 STRA properties when the number is under 2000. Claims by our mayor that 1,500 properties will be returned to our rental pool are not credible and should be challenged by state government. 
The policy is ignorantly anti-business. The STRA sector indicates over 1,000 jobs are at risk – a massive number for our community. There are also equity issues because the policy works retrospectively – owners bought in when STRA was legal – and sets arbitrary boundaries for '365 day precincts' crowding-out residential use, while STRA is limited to 90 day 'across the road'. 
The STRA industry should be regulated – but with licensing, safety standards, and a levy that helps meet the costs of tourist and community services and infrastructure. 
Byron Shire has also been self-indulgent. It seeks special treatment when its own policy house is not in order. Our LGA has not even signed off on our Residential Strategy – now years overdue and endlessly delayed – and has not signed off on our Sustainable Visitation Strategy. 
The State Government may have approved '90 days' in the wake of the floods – which is understandable – but a better approach would be to invest in new housing for young families and key workers, and to support the tourist economy which has long been central to the life of Byron. 
I fear that the community will support the planning proposal because it feels good and feels like action. STRA is not popular among many locals. The risk is that 90 Days will not achieve its objective and leave us without the new housing and tourism accommodation we sorely need. 
Mark Swivel
♦ Editor's note: Cr Swivel was originally asked about Council's Residential Strategy, which he said has not been adopted. From information on Council's website, it suggested that it had been adopted. Council staff say they will update that online information to reflect the current status of the strategy.