A majority of Ballina Shire councillors have voted against a Greens-led motion for a new policy enabling resident-led street closures for gatherings and play.
Greens Councillor Kiri Dicker moved the idea at last week's ordinary council meeting, with fellow Greens Cr Simon Chate seconding the motion.
Cr Dicker said she'd received a phone call from a resident called Monica the night before in support of it and thanked her for reminding her of the 'important role that our streets played as a source of social connection during the COVID pandemic'.
Cr Dicker said as a parent of children herself, she understood how they liked to have the chance to play with other neighbourhood children in the street.
Where do the children play?
'Outdoor play and block parties in neighbourhood streets are a fond memory for many of us,' she'd written in her notes on the notice of motion, 'however current trends are making social connection and active play more difficult'.
'We are building bigger houses on smaller blocks, we're more car dependent and many of us have more "friends" on social media than in real life,' Cr Dicker wrote.
Presenting the motion to last week's meeting, Cr Dicker said she'd also been thinking about challenges the council faced in providing infrastructure such as parks and footpaths.
The Greens member said such infrastructure was especially an issue in new suburbs, which were growing rapidly, particularly with young families who were often 'just getting to know each other'.
'I'm not suggesting by any means that this kind of thing is a replacement for community infrastructure,' Cr Dicker said, 'but I think that it can be a useful interim measure'.
'What it really does is expands the use of infrastructure that we already have and thinks about allows us to think about it in a different way,' Cr Dicker said.
Getting to know your neighbours an antidote to loneliness
The Greens member included references to several studies on contemporary loneliness in Australia, saying the ability to socialise with neighbours was understood to bring significant mental health benefits.
'Loneliness has been linked to poor physical and mental health and premature death at a rate comparable to obesity,' Cr Dicker wrote, referring to an Australian Psychological Society study from 2018.
Another more recent study showed more frequent social contact was associated with higher life satisfaction and overall health.
Call for street gatherings to be exempt from event red tape
Cr Dicker said the current procedure for road closures was arduous, requiring referral to the council's traffic committee.
A traffic management plan had to be submitted along with appropriate insurance and a fee.
The whole process required several months of planning, Cr Dicker said.
Cr Dicker said a new policy should be distinct from existing policies for larger events on public land such as markets, festivals, performances, or sporting competitions etc.
The policy wasn't intended to be used for events that were primarily commercial such as markets or food vans or which featured amplified music or created a 'disturbance to neighbours', Cr Dicker wrote.
Short and temporary resident-led events lasting no more than 2-3 hours and finishing by nightfall would be included.
Cr Dicker said the policy would stipulate the events were to be inclusive, with the broad support of neighbours while maintaining resident access.
They were to be specifically designed to promote social connection and active play.
Residents' associations support resident-led street closure policy
'As always, I've done the work in validating my ideas with the community,' Cr Dicker told the meeting, 'and I have presented this concept to the Lennox Head Residents Association, the Cumberland Residents Association, the Lennox Head PNC committee, and they've all been overwhelmingly supportive of it'.
Cr Dicker said she'd also checked other council examples of such a policy and had sourced documents that could be used as templates or guides.
But not all councillors were convinced.
Traffic plans unavoidable, say staff
Cr Dicker's motion called for the policy to be included in an updated version of the council's operational plan, as recommended by council staff.
Cr Rodney Bruem started by asking staff how onerous the job of creating and implementing the policy would be.
'This will take a bit of work to put that policy together,' Planning and Environmental Health Division Director Matthew Wood replied, after some detailed explanation of the process which revealed a traffic management plan would still be required.
'But it's, you know, we're resourced to do that,' Mr Wood said, 'and if it's a priority of Council, then we'll get it done'.
Concerns raised over public liability
Cr Phillip Meehan noted that the matter of red tape might not be alleviated after all given the traffic plan was still required and then raised the issue of insurance.
Were residents organising street closures for gatherings to be excused from paying for public liability insurance, Cr Meehan wanted to know, would the council be liable for getting sued if there was an accident?
Staff said the expectation would be for the council to make sure it followed its limited requirements to avoid being liable.
'That's why it's really important that we do follow the correct processes to make sure that any approvals will be placed, or done again, according to their correct traffic management processes,' Mr Wood said.
Cr Meehan worried about 'block parties' and booze
Cr Meehan said he supported the intent of the motion but the council had to 'consider the realities'.
'There is too much risk involved of people in different locations being inconvenienced, there's too much risk to compensation exposure by Council and there will be areas where such a thing won't be managed well by people, it'll be a disaster,' Cr Meehan said.
The independent councillor said he was concerned about 'block parties'.
'We're going to have the introduction without a doubt of alcohol and drinking,' Cr Meehan said, 'and it may well be that some people think "let's have a block party," and that block party is something very different to what we imagined'.
'You know, it's a party on, and it's a control on the edge situation.'
Cr Dicker's notes had included that events enabled 'should comply with Council's Alcohol Regulation on Public Land Policy, including designated Alcohol-Free Zones'.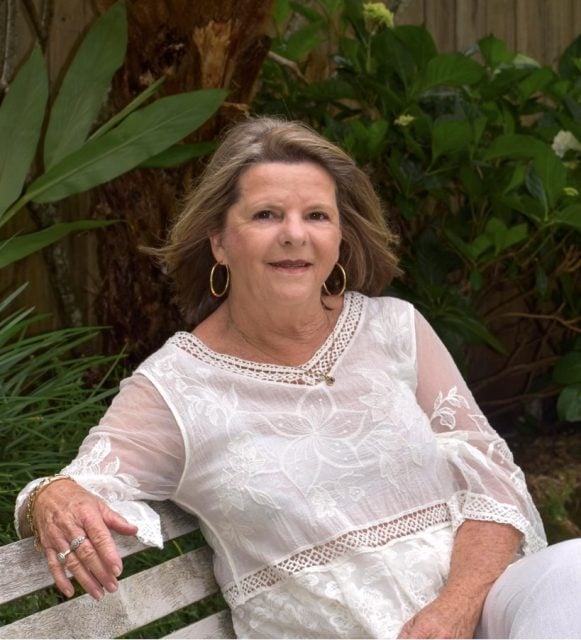 But Cr Eva Ramsey also expressed concern about alcohol and the potential for domestic violence.
Staff said they could investigate relations with police and regulations in existing traffic management plan policy but that ultimately they wouldn't be responsible for managing alcohol consumption at street gatherings.
Think of the children, again
Independent Cr Jeff Johnson spoke in support of the motion, saying he was all for social connection and he was sure if anything went wrong at a street gathering that 'responsible adults' would ensure emergency vehicles could get through.
Cr Johnson also said socially connected neighbours were a security boost, describing how his small child had recently wandered off before a friendly neighbour brought her home.
But councillors against introducing the policy, including Cr Meehan and Mayor Sharon Cadwallader, said street gatherings were already happening without a policy and they didn't see a need for change.
The motion was lost, with Crs Cadwallader, Meehan, Stephen McCarthy, Nigel Buchanan, Eva Ramsey and Rodney Bruem voting against.
Crs Kiri Dicker, Simon Chate, Jeff Johnson and Eoin Johnston voted for.