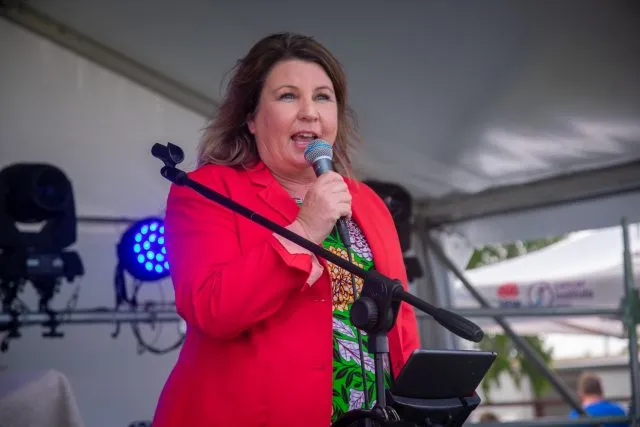 The seat of Ballina has been held by Greens member Tamara Smith since 2015 following the retirement of sitting Nationals member Don Page.
There are five candidates running for the seat of Ballina and Peter Jenkins has taken out the donkey vote (first position on the ballot) for the  Sustainable Australia Party – Stop Overdevelopment / Corruption.
The seat of Ballina is considered a marginal seat and in 2019 the Nationals ran Ben Franklin, who retired from the NSW upper house (legislative council) to run for the lower house (legislative assembly), in a concerted effort to return the seat to the Nationals. One of the key election promises was that Byron Shire Council would get to decide on how short-term holiday rentals operated within the shire. The coalition government reneged on this promise the day before the vote to put in place the 90-cap on some parts of the shire was due to go to Byron Council. 
Mr Franklin won the most primary votes in the 2019 race with 37 per cent of the vote followed by Ms Smith on 31.5 per cent and Labor on 34.9 per cent. Ms Smith retained the seat on a two party preferred basis with 55.4 per cent of the vote to Mr Frranklin's 44.6 per cent. Mr Franklin was then parachuted back into the senate following his loss to Ms Smith.
Josh Booyens will be contesting the seat of Ballina for the Nationals for the 2023 election and is last on the ballot. 
Labor has put forward Lismore teacher Andrew Broadley and Kevin Loughrey, who claims First Nations massacres are 'fiction' is running as an independent.
The Echo online will be continuing to ask questions of your candidates, if you have any issues that you think need to be addressed email: [email protected] with your suggestions.