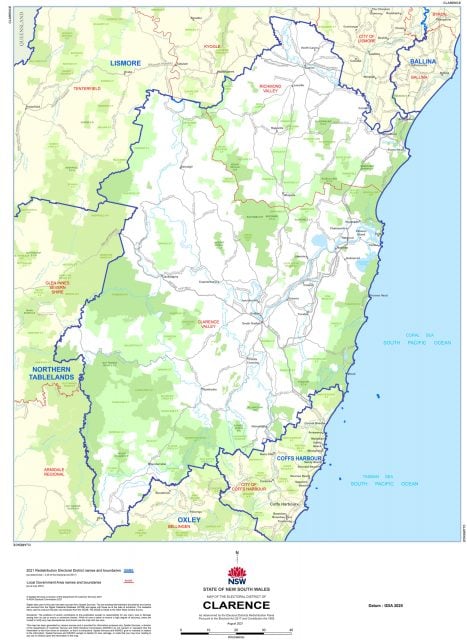 Voting in the seat of Clarence
The NSW electorate of Clarance covers 13,494.54 km2 covering around 56,859 voters and includes Casino, Coraki, Evans Head, McLean, Grafton and Glenreagh. 
The sitting member is National Party member Chris Gulaptis who has said he will be retiring at this election. Mr Gulaptis is attributed with starting the 'Koala Wars' in 2020 when he threatened to cross the floor to vote against the proposed koala protection policy. 
The seat is considered a safe National Party seat and has been held by Mr Gulaptis since 2011 in a by-election. At the 2019 election the Nationals won with 46.5 per cent of the vote but saw a swing against them of 3.9 per cent and Labor who placed second with 21 per cent of the vote saw a swing against of 7.54 per cent while the Shooters Fishers and Farmers Party gained 16.8 per cent ov the vote.
Mr Gulaptis has previously worked as a surveyor and has been councillor and Mayor of Maclean Shire Council before it was amalgamated, along with another four local councils, into the Clarence Valley Council on 24 February 2004. He then became a councillor for Clarence Valley Council.