Laurie from the Court House Hotel in Mullumbimby says that his biggest-selling sparkling wine at the moment is the Tobacco Road Prosecco and his biggest-selling red wine is the Sangiovese Barbera.
Both are ideal warm-weather wines, and we asked Laurie to tell us a little more about them: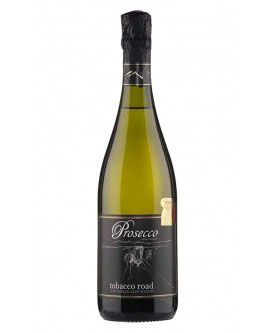 Prosecco
In Italy, Prosecco is enjoyed as a wine for every occasion, and is regarded as a fantastic alternative to traditional sparkling wines. Demonstrating real finesse, yet displaying lovely flavour and vibrancy, it's the epitome of an aperitif sparkling and pairs nicely with fresh seafood.
Prosecco is picked early and green to keep the fresh zesty fruit of the less-than-ripe grapes. It is fermented very cold then left on lees to acquire some weight and finesse to preserve the delicate pristine aromas.
The Tobacco Road Prosecco comes from one of Australia's diverse range of cool-climate wines produced by Gapsted in north east Victoria.
The name Tobacco Road is a tribute to the pioneering spirit of the migrant farmers who settled and grew tobacco in Victoria's High Country. Today, premium wine growing has replaced tobacco as the prominent crop in the region; however, many of the migrants and their families remain.
Sangiovese Barbera
Sangiovese is a red Italian wine grape variety whose name derives from the Latin sanguis Jovis, 'the blood of Jove', and is most famous outside Italy as the main component of the blend Chianti. Barbera is the third most-planted Italian grape variety, and when young offers a very intense aroma of fresh red and black berries.
The unusual combination of these two traditional Italian beauties has brought out the best characters of each wine. Sangiovese Barbera offers fantastic layers of flavours which are further highlighted when served with hearty Italian stews or pasta.
Gapsted Wines' Tobacco Road Sangiovese Barbera comes from Victoria, rather than Italy, but according to chief winemaker Shayne Cunningham you could be forgiven for thinking you're in northern Italy when venturing into King Valley, with its geography and strong Italian heritage.
The winemakers in the region proudly continue the tradition of generations of Italian migrants with their Mediterranean-inspired wines such as Prosecco, Pinot Grigio, Sangiovese, Tempranillo and Barbera. Shayne is a big advocate for the region. 'The fruit we get from our vineyards in the King Valley and alpine valleys enables us to produce wines that consistently over-deliver on quality', he says.
The Tobacco Road Sangiovese Barbera has a deep garnet appearance, dense aromas of sweet spicy plum, sour cherry and violets, and displays a luscious bramble, anise, toasty oak and mocha with a soft savoury finish.
The fruit was crushed and cold soaked for three days in little one-tonne fermenters, with post ferment maceration for a further five days. Some parcels were left on skins for a further five days to develop fruit weight and complexity. The finished wine was aged in small American oak hogsheads for four months.
Laurie describes this Sangiovese Barbera as a light red that can be slightly chilled in the summer or drunk at room temperature in the winter.
According to Laurie, the Court House is fortunate to be part of only a handful of retailers to have access to the Tobacco Road product as it is in limited supply. Other wines from the range include a Sangiovese Rose (dry and smooth), Cabernet Sauvignon, Shiraz, Merlot, Chardonnay and Sauvignon Blanc.
The Tobacco Road Sangiovese Barbera and the Prosecco are available at the Court House Hotel discounted to $12.99 or mix/match two for $22.
Court House Hotel
31 Burringbar St, Mullumbimby 2482
P: 6684 1550