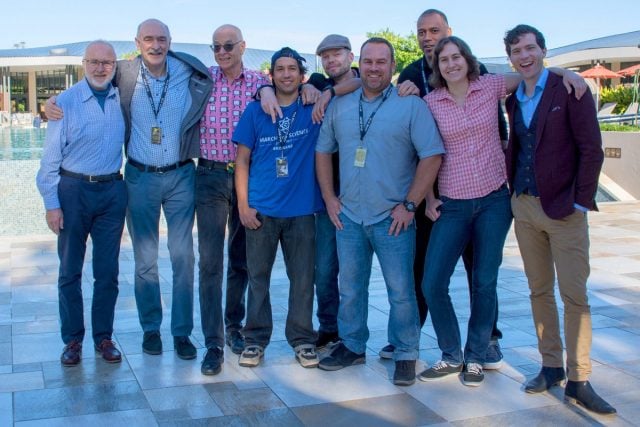 Australia is known for a lot of big things like Ballina's 'Big Prawn' and the 'Big Banana' in Coffs – but did you know that we also have the best view of a whole lot of 'big' things in space?
Local amateur astronomer Dylan O'Donnell who also organises Byron's Star Stuff conference says that 'We have the biggest naked eye galaxies, the brightest part of the Milky Way, the biggest nebulae, the biggest star clusters.'
Even the famous Dutch-American astronomer, Bart Bok, who lived in Australia for a long time said, 'All the best stuff is in the Southern Hemisphere'.
To top it off we even have a crater of Mars named after our own local Cape Byron. Who knew? I certainly didn't!
'When the Opportunity rover passed by a long crater rim feature in 2010 the NASA science team named five points along it as "Cape Tribulation", "Cape Byron", "Cape Dromedary", "Point Hicks" and "Torres Straight",' said Dylan.
'This group of names is a collection of places visited by Captian Cook during his voyage to Australia in the 1700s.'
According to Dylan, northern hemisphere astronomers travel to our hemisphere on a regular basis just to see this unfamiliar night sky.
'We take it for granted that we can easily see the Milky Way on a clear night. Most of the world can't and never will.'
Australian skies the envy of the world
In a huge highlight for Dylan he is heading over to New York in April where he's been invited to talk at NEAF (Northeast Astronomy Forum) – the largest astronomy conference in the world.
Dylan has been asked to talk 'about how good it is to do astronomy from Australia,' he said. 'Only 22 per cent of the world's population lives in the Southern Hemisphere but it's widely considered to be the best hemisphere for astronomy. It's a huge honour for a local amateur astronomer – with the (technically) most easterly observatory in Australia – to be sharing the stage with astronauts and NASA scientists.'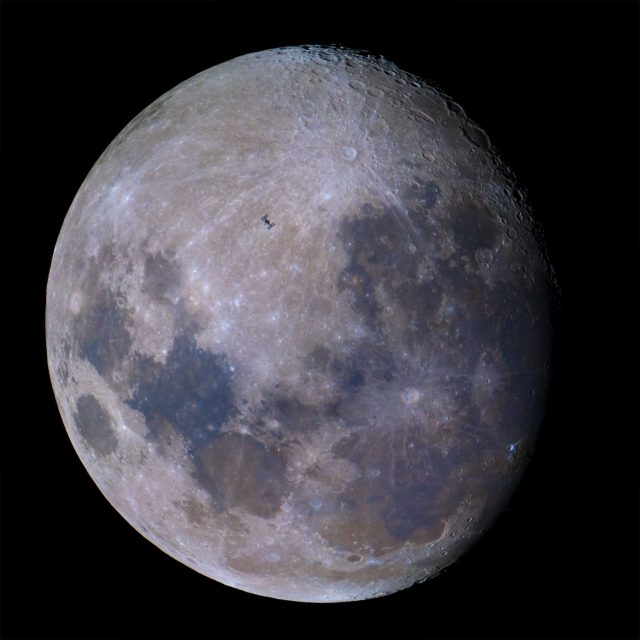 In the dark
Keeping it dark will certainly be on the agenda and Dylan is keen to work with Byron Council to promote the case for local dark skies.
'Saving Byron's dark sky has three instant benefits,' he said.
'Nocturnal wildlife and insects will thrive, a massive amount of money will be saved, and we get to see space clearly. It would make our goal of living in a carbon neutral town closer by a huge margin without having to do anything difficult at all – just turn out the lights!'
Up in smoke
Another concept he will be talking about at the NEAF conference will be developing Byron Shire's space tourism but if we light up too much this option will go up in smoke.
'Currently the council has no control over street night lighting which is supplied by Essential Energy and has no off-switch. The electricity company would prefer the streetlights were on all the time, as that's how they make money from Byron Shire Council,' he said.
'In London suburbs, a bustling city, they've been trialing turning the streetlights off after midnight and have reported huge savings in electricity and no increase in crime or accidents. Which makes sense – people sleep and cars have headlights.
'Queensland is shaping up as a likely rocket launch site. It would make sense for Byron Bay to take the progressive and environmental step to turn off the lights – and reap the huge rewards of low-impact space tourism.
'More importantly though, turning our heads to the stars is truly the cosmic spirit we are already known for around the world. We just need to make it literal.'