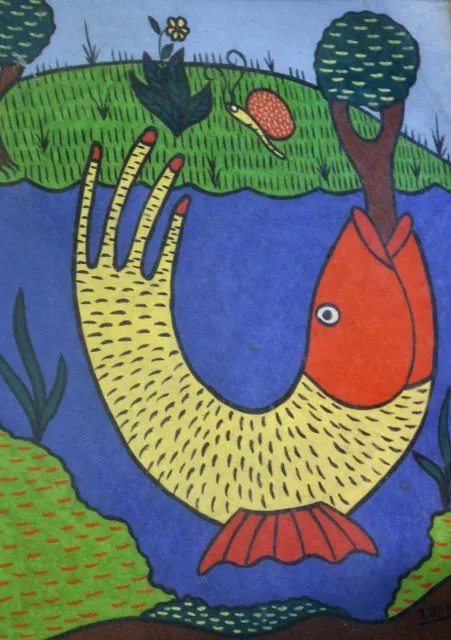 Two readers wrote to the letters editor of The Echo recently (letter one, letter two) wondering if coastal or offshore overfishing leaves us with 'hungry sharks' and 'more shark attacks'. 
One queried beach hauling and prawning in estuaries and off-shore. The other wondered if sanctuary zones in marine parks are now so successful that more sharks exist and come inshore 'chasing a feed'. The writer welcomes a scientific response. So here is one from me, a biologist with a PhD in historical marine ecology and deep resilience.
Since 1788 and over years of dispossession and settlement, East Australian marine communities were degraded and many collapsed: the extensive oyster reefs, surf clams on sandy beaches, invertebrate and fish populations, seals, whales and dugongs. Also damaged were elasmobranchs – fish with skeletons of cartilage – the sharks and rays.
With all this in mind, let's talk about 'hungry sharks'. Over the past 231 years, every coastal place was changed by serial depletion: one animal after another hunted out, one zone after another fished out. Many food webs changed completely.
Among elasmobranchs, 111 East Australian shark populations are now threatened. In some cases, 90 per cent or more of each species' population were killed.
What's been lost?
Consider that in 1891 EJ Banfield said that in 'waves close to sand – there are sharks…' In 1937, USA angler Zane Grey reported these waters 'alive with many species of shark'.
Newspaper clippings in 1911 say there were 37, 'sharks' around Byron Bay considered common. The lower reaches of the Richmond were known as a breeding ground. Think wobbegongs, dogfish, gummy, school, hound and reef sharks as well as larger sharks.
In the 1920s, NSW marine biologist TC Roughley thought of all fish like grasses of meadows: crop them hard and they will grow better.
But most sharks are meso-predators: they eat and are themselves eaten, especially when they are juveniles. Many are long lived, with slow breeding cycles and paired mating. Heavy 'cropping' breaks down the ability of each population first to raise adults and then for them to find each other, and continues the cycle leading to extinction.
Vanishing species
By 1948, Byron newspapers reported 'sharks' were rarely caught or seen. Some larger species were attracted to the blood pipe from the Byron meatworks. Each day, they were shot. When the works closed, what sharks remained scattered. Not only fewer fish but fewer sharks too.
Moving on to 'more shark attacks'. Back in the 1960s, grey nurse sharks were thought to be dangerous. They were indiscriminately killed until Ron and Valerie Taylor's campaigns proved they were harmless. Although protected since 1992, in 2008 only some 500 individuals remain.
Since 2015, 'attack' species are most likely tiger, great white, whale, hammerhead or bull sharks.
In December 2018, Nature published a historical analysis of the Queensland Shark Control Program of nets and drum lines. George Roff and colleagues found that since the 1960s, the numbers of hammerheads, tigers and white sharks caught, declined 74–92 per cent; while the chance of catching not a single shark at any beach any year increased by up to sevenfold. The probability of catching mature animals also dramatically declined.
Shark nets and drum lines
What this means is that over fifty years, fewer large sharks were caught and finally those caught were juveniles. Together with corresponding declines in commercial and recreational fisheries, these are signs of population collapses. Roff suggests that NSW net and drum line programmes plus shark fishing itself have had similar impacts in our region.
So there are not 'more sharks than normal'. The few marine sanctuary zones are too small to benefit the large sharks. They travel and return over great distances: great whites to New Zealand and South Africa; bull sharks from the Great Barrier Reef to breed on theeastern Australian coast line and in coastal rivers. Many are killed enroute for fins and flesh. Perhaps they are that 'flake' you ordered for dinner.
But in the water year round there are more people, at every hour, often with little knowledge of different shark behaviours, migrations and breeding grounds. Curious large sharks find people smell odd and are said to investigate trails of urine. All this increases the probability of interactions.
As for reduced numbers of sharks being 'hungry'? Depends who and when. Their diets vary depending on species and age. Juvenile great whites prefer other sharks and rays while adults like marine mammals. Other sharks eat various rays, fish and sea-birds while a few eat plankton. Bull sharks tend to chase mullet, bait-fish or anything else.
With food web collapses, acidity up by 30 per cent and marine heat waves 52 per cent more common, what to do? So much starts with human behaviour.
Solutions
Be radical. Support twenty good years of strong fishing restraint, with no-take zones for 30 per cent of all marine waters. Rebuild oyster reefs. Redesign drains as chains of ponds to store rain-water. Clean up pollution and storm-water. Cut emissions drastically. As marine populations rebuild, they will also help store carbon. Every coastal place must be re-vegetated: coastal wetlands are fish nurseries.
Which is why I love this Haitian painting: plant a tree, grow a fish.