♦ Budgeram means story in Bundjalung language.
Belle Budden
It's fast approaching that time of year when Black Lives do Matter – National Aborigine and Islanders Day Observance Committtee (NAIDOC) Week. Normally held in the first full week of July, 2020 has seen COVID-19 push NAIDOC Week back till 8–15 November. This year, more than ever, our community needs to come together to celebrate our strength in our cultural identity, country, and our relationships with each other.
The theme for NAIDOC Week this year is 'Always Was, Always Will Be' and recognises that First Nations people have occupied and cared for this continent for over 65,000 years. Aboriginal and Torres Strait Islander people are spiritually and culturally connected to this country, our collective adaptation and intimate knowledge of Country has enabled us to endure climate change, catastrophic droughts, and rising sea levels. We have always worked together to share our skills and knowledge to benefit our people, our culture, and our country.
There are elements of Aboriginal First Nations culture that are ancient and enduring, and some that have evolved in response to colonisation. Importantly culture continues to and has evolved through the impacts of genocide and through the impacts of new technologies. Aboriginal and Torres Strait Islander culture is the oldest living cultural on planet Earth and the theme for NAIDOC Week celebrates the hard work of our old people to ensure this legacy for our people continues.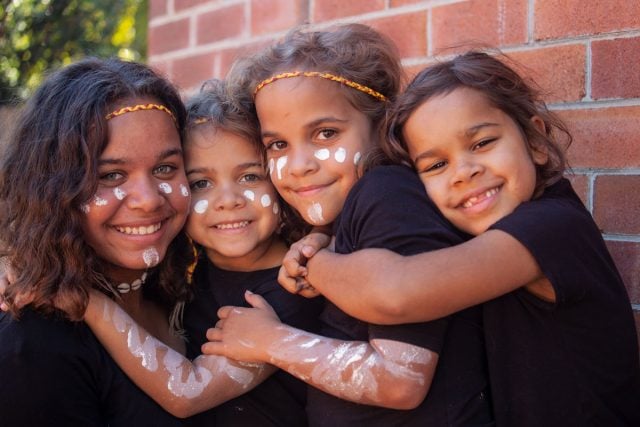 Stop the culture of death
In 2020 First Nations Australians drew breath as the world stopped for the Black Lives Matters (BLM) movement. Over 6,000 people attended the Black Lives Matter protests in the Byron Shire, standing with the world to stop the violence and killings of black people in custody. Shockingly, since then, our people have continued to die in custody here in Australia. As culture evolves and laws are changed I hope that we won't pass this culture of death in custody, and the unaccountability of those who perpetrate these crimes, on to future generations of First Nations Australians. We can, and must, do better.
Celebrating together for change
Bunyarra Culture Collective has curated an exceptional program of events for the Byron Shire community at the Bangalow A&I Hall. The program is diverse and rich; including Bush Tucker tours with Arakwal woman Delta Kay, music performance with renowned songstress Emily Wurramarra and Aine Tyrrell – showcasing their incredible collaboration 'We Call You Know', a week long Aboriginal Art Exhibition, weaving workshops, art workshops and more.
Initiative and community
An exciting and unique offering this NAIDOC Week is the launch of locally-based Zion Engagement and Planning training with Elle Davidson. Elle is a Balanggarra woman from the East Kimberley and one of the few town planners who identify as Aboriginal, she worked at Byron Shire Council after graduating from Mullumbimby High School and the University of Queensland. Elle is also a descendant of Captain William Bligh and she feels uniquely placed to navigate two worlds and two systems.
Elle started Zion to assist the built environment industry in working with Country, community, and culture. There is a growing desire expressed through industry and government requirements to achieve better outcomes by starting with Country.
Through Zion, Elle seeks to empower mob to care for Country, strengthen community, and revive culture. Elle is developing training packages with OneTime Productionz for the built environment industry to develop awareness and personal commitments to Aboriginal Cultural Frameworks of country, culture, and community.
'I hope the Zion training will create a learning platform where the built environment professionals feel equipped to work with Country, community and culture. This will result in better outcomes where mob feel their voice is empowered, they have authority in decision-making, and Country is cared for by Aboriginal people,' Elle said.
'We will be launching the first training module – "Working with Country" during NAIDOC week. This will be an opportunity to watch the training videos and engage in discussions about the content. Although the training is aimed at the built environment industry, everyone will walk away with new knowledge.'
Elle feels an affinity to this year's NAIDOC week theme, which inspired her in her drive to create this training package.
'We have never ceded sovereignty of this land and [yet] we have no authority when it comes to decision making for Country. Given the events of 2020, it seems important to stop and listen to the oldest living culture and seek wisdom from people who have always been here; Always was, always will be'.
The Zion launch is Saturday 14 November, 5.30pm in the Bangalow A&I Hall. RSVP via email to [email protected].
The NAIDOC week program has something for everyone, it is an important time to acknowledge, connect and learn with the local Aboriginal community. At the very least, please – stop and give thanks to the Arakwal people of the Bundjalung Nation who have cared for this country for many thousands of years so that we can live here and appreciate the wonder of country.
---