♦ Budgeram means story in Bundjalung language.
WARNING: Aboriginal and Torres Strait Islander viewers are warned that the following story contains images of deceased persons.
My grandfather would often tell me a story. A story about a community. This community was self-sufficient, self-reliant, and self-determining of their own lives. This was a hard-working group of people where everybody contributed to each other's survival and was invested in mutual success.
Unfortunately, as time wore on, the government stepped in and attempted to determine the future of this community. It took control, monitored movement, and funneled investment. The actions of the government broke the spirit of this community and to this day it has never fully recovered.
For tens of thousands of years, First Nations people have survived and prospered. We lived through the lessons provided by our elders who ingrained a sense of shared responsibility from birth. The understanding that my life is equally as valuable as those around me was the foundation of our very existence.
My grandfather knew this. He lived it by growing up in a close-knit community that worked together and prospered together. He longed to see a return to such times, however, sadly this wasn't to be. Today, the community he once knew is dysfunctional, homeless, and broken. Self-determination has degenerated to government dependency.
The barriers to survival for First Nations people have changed significantly in the past 234 years. To be successful today we require jobs, access to housing, education, and healthcare, along with business opportunities. Further to this, we the people must better understand and accept the importance of these opportunities to our achievement.
For too long, the barriers facing First Nations people have been used as a political football. Today's content driven society has exacerbated this problem with individuals from all sides of government seeking to score points over the other. The repeated politicisation of First Nations issues does nothing to create real and long-lasting change within our communities, but rather encourages racial division and aggravates trauma.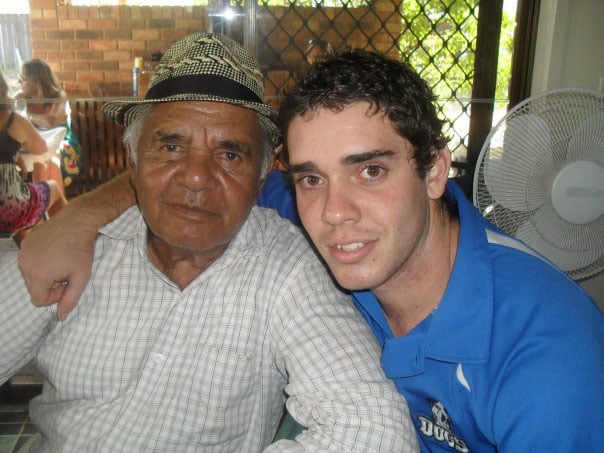 As the government of today moves to enshrine an Indigenous Voice to Parliament, some First Nations people are understandably cautious. We've received grand gestures in the past, but little real change has come from it. Will the 'Voice' be the same? Will our voices really be heard? Giving voice to the voiceless?
What we seek are practical solutions to socially ingrained problems. We do not seek platitudes or symbolic gestures. We seek lives full of boundless opportunities in which we are the architects of our own success. We seek an end to the cycle of low expectations and lack of self-belief. We want to take control over our own lives and determine the outcomes of our future.
My grandfather had a voice. He told me what success looked like. It came from hard work and sacrifice for the betterment of the community. As First Nations people we need to ask ourselves if we are ready to take this step. We need to decide if we are willing to return to the sense of responsibility we hold over the outcomes we seek to change. I know what my grandfather would have said.
Will we be heard?
---
Author
Eli Cook is from the Nyangbal clan of the Bundjalung nation.
His family are descendants of the South Ballina tribe.
As a local school teacher from the Ballina area he has worked closely with the Aboriginal community for the past eight years.
'I hold a great interest in Aboriginal and Torres Strait Islander advancement and seek to create stronger communities through truth sharing and shared cultural experiences,' says Eli.
Bugalbee.
---
More Storylines articles