Ballina Cr Eoin Johnston's attempt to save the seventy year old weather shed at Lennox Head went down at council's meeting yesterday, attracting only one other councillor's support.
The meeting began with a deputation from Brad Pollard of the Lennox Chamber of Commerce, who argued for the demolition of the pavilion. He said 83% of local businesses wanted it removed, and questioned why more time and money should be spent revisiting the issue.
'Keeping the shed is losing the vision,' he said.
Robyn Hargrave from the Lennox Head Heritage Committee spoke passionately in favour of retaining the building, which she said was one of a handful of structures remaining from Lennox's early era.
She said the Lennox Village Vision concept for the area would remove views from the street to the beach, not open them up, and the existing building provided all-weather shelter in the exposed park for families, children and people waiting for buses.
Ms Hargrave said the Heritage Committee had received a large number of communications dismayed about the loss of the pavilion. 'Common to all is sense of place, identity and stability,' she said. 'Rather than eliminating this iconic landmark and making small shelters, money could be spent to renovate the pavilion to improve it,' she said.
'Like any family, towns benefit from diversity,' said Ms Hargrave.
Debate
Cr Eoin Johnston said he would like to explore the merits of preserving the building. 'I don't know why we can't hang on to a snippet of white man's history in this village… Not all old is bad and not all new is good.'
He said the vision for Lennox should not just be about space but about time, reminding council of Jack Mundey's role in saving The Rocks.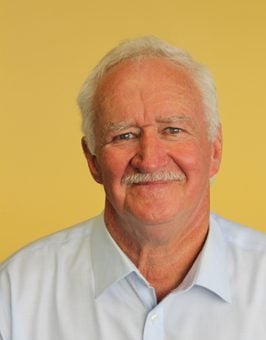 'This shed has a long history that reminds us all of a simpler time, when a building like this had a key role in the rich mosaic of the community as it found its feet.'
Cr Cadwallader said the building was no longer fit for purpose.
'For many years the shelter has attracted antisocial behaviour at night and often smells of urine in the morning.' She said that she understood the pavilion brought back memories of the past, 'but this shouldn't trump the future.'
She noted that council and staff had devoted much time and expense to designing a space to to be the entry to the village, with extensive community consultation. 'Change is inevitable,' she said, comparing the situation to buying a new pair of shoes, becoming more comfortable as they are worn in.
Cr Cadwallader said that with Lennox becoming busier, the need for more open space on sunny days was a priority.
Steamrolling the old?
Cr Phillip Meehan said he felt the Lennox Village Vision was 'steamrolling' the old with the new. 'Photographs aren't good enough to retain connection with the past. Restoration of the shed is a means of making links to the past rather than demolishing those memories and connections.'
He said the restoration of the pavilion represented a chance to blend the views of those community members interested in heritage with those looking for something new.
Cr Jeff Johnson said he was 'a bit torn' with the issue, but said he was going to stick with the new concept plan.
'Tables and chairs with shelters scattered in the park is a much better vision moving forward,' he said. 'We can have story boards to help us reflect on what was there.'
Cr Ben Smith said his heart was with Robyn but the Lennox Village Vision had to be respected, noting 'Lennox is changing at a rate of knots and is very different to what it was.'
Cr Keith Williams said he was surprised to find himself in agreement with Crs Smith, Johnson and Cadwallader, saying it was important to support the process and outcomes of the entire Lennox Village Vision. 'We can't accept the vision except that bit,' he said.
While agreeing that 'not all old things are bad and not all new things are good', Cr Williams noted that disability access standards had massively improved in 70 years, and the old building was not fit for purpose.
Too much change in Lennox
Cr Williams said he sympathised with Lennox locals who felt too much change was going on, but saving the old pavilion was not the solution. 'Rolling out hundreds of houses without stop is more the issue,' he said.
'We have to do a better job of the plan for Lennox Head.'
Mayor David Wright said, 'The building never looked flash in the first place,' noting in his experience it doesn't protect from easterlys and doesn't stop rain.
'It's just a big solid lump there,' he said. 'We're spending $10m between the pub and new roundabout. I can understand people hanging on to things but there are better things to hang on to,' he said.
Closing the debate, Cr Johnston said he felt like he'd backed a losing horse, but lamented council's failure to protect historic beach structures like the ones he'd seen preserved at Coogee and Kirra.
'I haven't been politically approached,' he said, 'but we're getting rid of old things. If nothing else comes out of this, I hope our planners do take into account the old buildings in the shire. Mostly the bulldozers win.'
Cr Johnston's motion was lost with only Cr Meehan voting in support.
---
More stories about Ballina Shire Council: