After being rejected in no uncertain terms by the Ballina Shire Council and vocal members of the Lennox Head community, the World Surf League Championship Tour is now going to Newcastle from 1-11 April this year.
Speaking at Nobbys Beach, the Deputy Premier and Minister for Regional NSW John Barilaro claimed credit for the NSW Government securing the opening round of the WSL competition, after deriding the people of Lennox Head and Ballina as 'NIMBYs' for rejecting the proposal foisted on them at very short notice.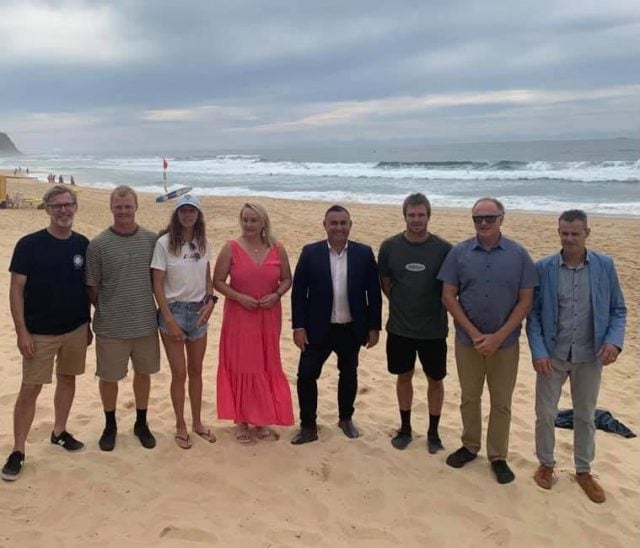 'When both the Sunset Open in Hawaii and the Santa Cruz Pro in California were cancelled due to COVID-19, NSW was seen as an ideal and reliable destination to salvage the competition,' he said.
'This is a huge opportunity to promote Newcastle, its world-class waves and the region's natural assets and visitor attractions to tens of millions of avid surfers and potential holidaymakers around the globe.'
Northern Rivers leaves 'sour taste'
Speaking in Lismore late last week after Ballina rejected the proposal, Mr Barilaro said it was a 'real shame that we couldn't turbo-charge this economy', claiming 'events like this would be great and beneficial' to the local community.
The proposal was rejected in part due to COVID-19 concerns, which Mr Barilaro did not address, despite the fact that he has himself recently lost two relatives to the virus in Italy.
Ignoring the strong community opposition which quickly emerged on the Northern Rivers to the WSL idea, which would have temporarily privatised a large area of public land, and the Lennox Point Surfing Reserve, in a peak holiday period, Mr Barilaro said he'd spoken to 'a couple of cafe and business owners' who supported the proposal.
'Everybody wants all the investment by government but as long as it's not in their backyard,' he said.
'I do ask the question if it's genuinely the majority, it's left a sour taste in our mouths.'
Meanwhile locals who fought the WSL proposal were elated at the result, which comes after similar community victories over the Rip Curl Pro in 2008 and the Lake Ainsworth ski jump proposal.