With Sydney COVID-19 cases increasing, and the Sydney lockdown extending until the end of September, local Labor MP Justine Elliot and some local mayors and councillors have called on fellow Liberal and Nationals state MPs to support a Northern Rivers border checkpoint 'to keep our community safe and to protect local jobs and businesses'.
Ms Elliot says 17,000 locals have signed the petition to enact the checkpoint.
Yet bipartisan support appears unlikely 'owing to a range of legal and regulatory issues', according to Nationals MLC Ben Franklin, who backed his leader John Barilaro's views in his COVID-19 briefing last week that 'moving the border becomes another cliff edge for another community'.
This is despite Labor claiming the QLD Government 'offered this proposal to NSW Premier Gladys Berejiklian, who to date has unfortunately refused it'.
Mrs Elliot says, 'The fact is that governments can do anything if they have the will to do it. As a former police officer, I can assure you that a NSW Northern checkpoint is legal, practical and workable'.
She added 'The Qld Premier has said she's written to the NSW Premier offering to start negotiations about the issue and the NSW Premier wrote backing refusing to take up the offer'.
Northern Rivers border zone
Tweed Shire Mayor Chris Cherry has also come out in support of a Northern Rivers border zone, managed by NSW Police, to stop infections spreading from other regions and facilitate effective management of the NSW–Queensland border.
'What we saw the other day in Sydeny where the NSW Police set up an exclusion zone and stopped people crossing into the center of Sydney for the protests shows there is a mechanism to set up a Northern Rivers border zone,' Mayor Cherry told The Echo.
'Maybe that is what we need to do as a government for this region. I want to raise that as an option; that we could set up a bubble in the Northern Rivers that can be expanded to include the local government areas (LGAs) like Ballina, Byron, Kyogle and Lismore as they demonstrate they are clear of COVID, as the Tweed Shire currently is. This will ensure that there is NSW police-controlled Northern Rivers region that is COVID clear. That would allow Queensland to have their border controls in place but reinstate the previous border zone area for work and education and health reasons etc.'
This position appears to be supported by Ballina's Deputy Mayor Sharon Cadwallader and Councillor Jeff Johnson. Cr Cadwallader said that a border checkpoint to the south of Ballina 'makes sense because of the less disruption to the economy with fewer roads away from busy town centres'.
'It's certainly a better idea than having everyone locked down at home and businesses forced to close,' Councillor Johnson told The Echo.
'Our businesses are feeling it really badly,' said Ballina's Mayor David Wright.
'At the moment you could fire a shotgun up River Street and not hit anyone.'
Mayor Wright told The Echo that moving the border south would just move the problem and the number of smaller roads in the Ballina region means that it would be difficult to manage. However, he said that 'The border bubble works. I really think that the border bubble allows people with legitimate reason to go over the border.' He also highlighted the importance of facilitating truck movements and supply chains for the building industry.
Tweed clear of COVID
Tweed Mayor Cherry has emphasised that Tweed Shire has no COVID cases or sewer fragments of the COVID virus and that 'moving the COVID Biosecurity checkpoint would allow our region to get back to work'.
'With more than 5,000 people who normally come to work in the Tweed and more than 10,000 people who normally travel from the Tweed into South East Queensland every day for work, the impact on our businesses is immense,' she told The Echo.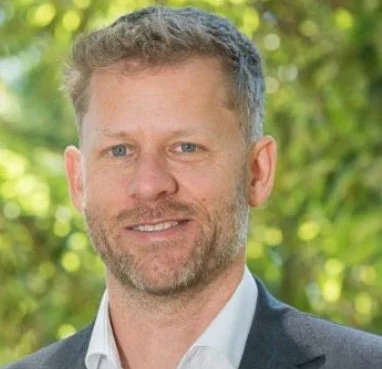 Byron Shire Mayor Michael Lyon told The Echo that he is also 'supportive of furthering the conversation around the checkpoint being moved south. At the moment I just see political opportunism and not a genuine effort by some to engage and try to make it happen. If you move the border south you also end up creating the same problems but for a different set of people, so you'd need to look at the best place to have checkpoints in order to minimise the impacts. There is no doubt that it is a massive "town" of Tweed/Coolangatta being split with a large number of people affected so it is worthy of further consideration.'
Safety a priority
Kyogle Shire Mayor Danielle Mulholland and Ballina Councillor Keith Williams have both emphasised that, whatever happens, keeping residents safe is paramount.
'Whilst I can appreciate that lockdowns have a significant impact on local businesses, we are talking about a global pandemic,' Mayor Mulholland pointed out.
Ballina Councillor Keith Williams told The Echo that 'As a local restaurant owner, the impact on my business is far greater now than the lockdown last year. Government support is of a lesser amount and harder to access, there is far less certainty about when we might be able to reopen and there is simply no fat left in the business to ride it out. Greater support for business and wages is a must, or we will see large scale closures over coming weeks and months.
'I think we must accept that Queensland will only extend the border bubble to LGAs that have no local cases. The first priority must be the elimination of local transmission. And for that we need an effective lockdown.
'We don't need visiting property speculators and we don't need #freedumb marches to remind us how over-privileged and self-entitled some people in our community have become. We also don't need governments that are the captive of right-wing shock jocks deciding policy on the run, poorly communicating how infection is spreading and using spin and smokescreens to try to hide their failures.
Children need protecting
'Talk of opening up when vaccination rates hit 70 per cent terrifies me. I have an 11-year-old son, he won't be vaccinated at that point and I totally reject the idea that our children are to be put at risk of serious illness to satisfy the economy.
'Instead we must invest in our economy like we did last year. We avoided the worst of the world economic downturn because the Federal Government finally gave up on its debt obsession and spent up big. It's past time we revisited JobKeeper, the coronavirus supplement for people on low incomes and every other support we can offer people to stay at home, stay safe and stop the spread of this dangerous disease.'
Start local and expand to the region
Tweed Mayor Cherry has said a planned expansion of a Northern Rivers zone would be a good start to easing border restrictions.
'I have been advocating for the checkpoint at The Byron-Tweed Border simply because the numbers crossing that southern border for work, at around 1,800 per day, are so much less, so it would have a lower impact, although of course there would be many families impacted. I guess it is about trying to find the least impacting solution,' she told The Echo.
'I would support the whole of the Northern Rivers being in the bubble, but have been told that is not possible while there are still sewage fragments being found. So hopefully as soon as that is clear it could be broadened out to the whole of the Northern Rivers and we can all resume our lives.'