'America has 18 Trident submarines, powered by highly enriched Uranium 235, which can be used as fuel for nuclear weapons. Each sub carries 24 missiles, each one is armed with eight hydrogen bombs – 30 times the killing power of one Hiroshima bomb. That's enough subs to produce nuclear winter and end life on Earth.'
– Dr Helen Caldicott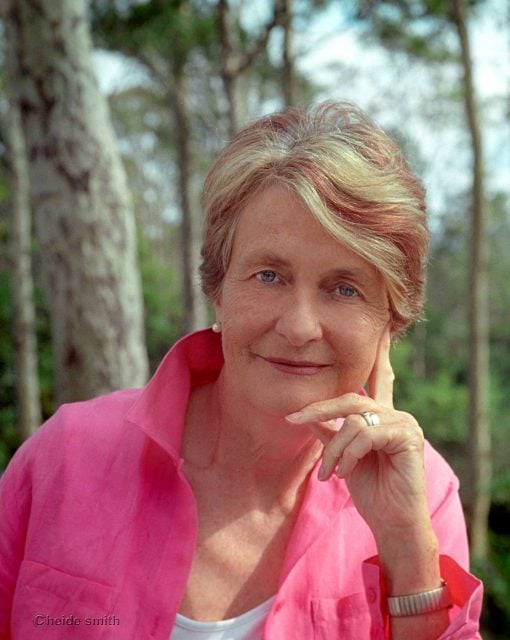 Dr Caldicott, who originally trained as a paediatrician, led the national movement to bring an end to the French atmospheric testing of nuclear weapons over the Pacific.
The Australian government eventually took France to the International Court of Justice, and France was forced to test underground.
She has been nominated for the Nobel Peace Prize by Linus Pauling, and been recognised as key to the reinvigoration of the Physicians for Social Responsibility and was subsequently a recipient of the Nobel Peace Prize in 1985.
After moving to Byron Bay in 1990, Dr Caldicott also had an important influence on the politics of the Northern Rivers.
The founder of The Echo, Nicholas Shand, persuaded the world famous anti-nuclear campaigner to run for the Federal seat of Richmond. While this is now a reasonably secure Labor seat, in 1990, the seat had been held by the conservative National Party, then known as the Country Party, since 1922.
'I had just moved here when Nicholas asked me to run. I said, "No'', but he persuaded me to run by saying "Don't you need to support Gorbachev?" (who had been working towards the elimination of nuclear weapons). When he said "Gorbachev," that was it'.
She says, 'Once Nicholas had convinced me, we were off and running. People immediately gathered around me from all over the place. A committee was formed and I did some local television interviews.
'There was such enthusiasm, such a sense of relief in the electorate – crowded halls of people everywhere.
'I think it solidified most people's ideas on the dangers of nuclear and global warming, they were so relieved to be represented,' said Dr Calidicott.
'I won every other booth except those in Tweed – I lost by 600 votes out of 70,000.'
It was Dr Caldicott's preferences that pushed unknown Labor candidate, Neville Newell, over the line.
Nuke sub deal
Following the recent news that Australia is going to get nuclear-powered submarines in a deal with the UK and US Dr Caldicott told The Echo, 'To set China up as an enemy is ridiculous… we don't need super powers anymore, we need to reduce global warming, we've got to stop fighting and killing each other'.
'America has 800 bases in 80 countries. It's estimated that since 9/11 the US have spent $14 trillion dollars killing nearly one million people – it's murder – let's be frank, that is not a department of defence, it's a department of killing.
'We need to work out how to defuse the situation, make friends and trade, not be antagonistic. The human race must stop fighting and killing, because if we don't, it will lead to annihilation.'
Dr Caldicott pointed out that most politicians are scientifically illiterate, and that we need independent thinkers to stand up and run for government.
'We need to make sure our children and grandchildren have inherited a world that is populated by the most extraordinary organisms, plants and animals. We are probably the only life in the universe.'
In conversation
Dr Caldicott will be coming back to Byron Shire virtually, in conversation with federal Greens candidate Mandy Nolan on September 26, from 4 till 5pm.
'Our initial conversation was to be "the woman who almost won Richmond speaks to the woman who only needs a five per cent swing to win Richmond",' said Ms Nolan.
'Sadly, the tone has changed to something more sinister, as we could be facing potential floating Chernobyls in our cities. As a community, we need to know the risks of this deal. Helen Caldicott, a world-renowned expert and activist, can speak to the subject like no other.'
You can register to join the free Zoom session.