Following a leaked report it has become clear that independent advice to the NSW government to stop logging areas hardest hit by the Black Summer bushfires was ignored.
The government have kept the independent Natural Resources Commission's (NRC) report secret since June 2021 but extracts have been published today by The Guardian Australia.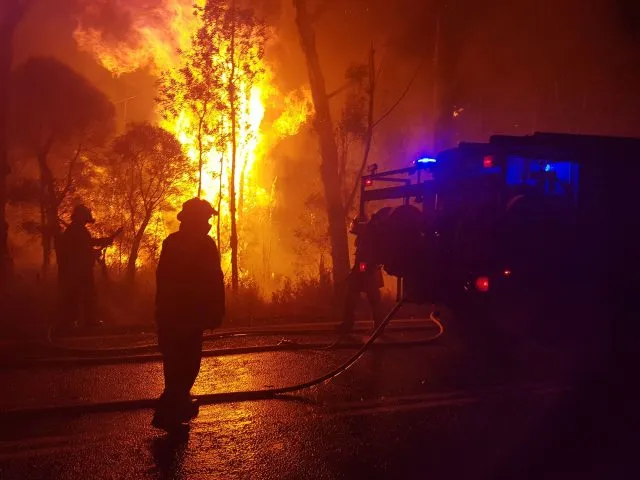 'It is now clear the government was advised it should suspend timber harvesting for at least three years in extreme risk zone, including Narooma, Nowra and Taree,' Nature Conservation Council Chief Executive Chris Gambian said.
Independent NSW MLC Justin Field has described a leaked Natural Resources Commission report into post fire logging in NSW as 'shocking' and makes clear that business as usual for the native forest logging industry is simply not possible or acceptable in the aftermath of the 2019/20 fires.
'This report tells us what people who lived through the fires instinctively know, that the fires changed everything and business as usual is simply not possible or acceptable,' said Mr Field.
In fact this has been highlighted by the recent protests against logging in Cherry Tree State Forest and protests in Comboyne State Forests west of Port Macquarie.
'There is no fair analysis of this report's findings other than that ongoing logging of native forests is environmentally and economically unsustainable and we need a plan to transition out of native forest logging in NSW.'
Mr Gambian said that 'The leaked extracts from the NRC report validate what the conservation movement has said since day one – logging must stop in burnt native forests to give them a chance to recover.
'For some unknown reason, the government and its logging company, Forestry Corporation, chose to ignore the expert advice and put wildlife at extreme risk.
'It's quite astonishing. If you were looking for a case study of environmental negligence, you wouldn't need to look any further than this. The government must explain why it has kept this report secret for almost 18 months and also why it has not fully implemented the recommendations,' he said.
Logging moratorium
Mr Field has called for 'an immediate moratorium on logging in all "extreme", "high", and "medium" risk sites identified in the report given the failure of the NSW Government to address the risk of "serious and irreversible" harm to the environment risks of continued logging in these areas'.
The report was commissioned in early 2021 and completed in June. Since then the Government has resisted multiple efforts by the NSW Legislative Council to make the report public claiming 'cabinet secrecy' Mr Fields explained.
'It is a slap in the face to the community that the Government fought so hard for almost six months, to keep this document, paid for by taxpayers money, secret.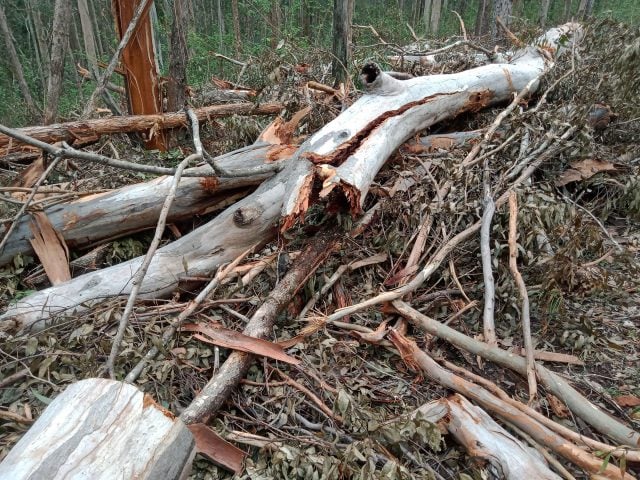 'The report called for an urgent response in June, including immediately stopping logging in some areas and putting in place significant additional protections in many others. Some of these areas are still being logged today without those additional protections in place, undermining forest and species recovery from the fires,' said Mr Fields.
'This is another example, like the Koala wars, of the ongoing fights over natural resource management within the NSW Government, between the Liberals and Nationals, which ends up in a political stalemate and policy inaction.
'The Government commissioned this report to mediate a dispute between Matt Kean and John Barilaro's departments over post fire logging rules and then, either because they didn't like what it said or because it is too hard to deal with, they've just tried to bury it.
'The failure of the Government to respond to this report in a timely fashion is unacceptable given the precarious ecological state of the forests and the ongoing uncertainty being felt across the logging and timber industry.
'The community and industry deserve to know the truth about the impacts and risks of ongoing logging in our native forests and to be part of the conversation about what should happen next.
'There needs to be an honest conversation with the community about an industry restructure to exit native forest logging and a plan to manage our state forests for ecological recovery, future fire mitigation and resilience,' he said.
'Whilst this report will no doubt be devastating to some, it also presents an opportunity for long-term reform to reimagine our state forests as ecological and recreational reserves for the future, to unlock the economic opportunity for nature based tourism while managing the forests for their immense carbon potential as well as their intrinsic importance as critical habitat for wildlife increasingly under pressure from compounding climate threats.'