As we look around the Northern Rivers there is no shortage of evidence of the dangers of building on floodplains and many people are welcoming NSW Planning Minister Anthony Roberts' announcement of an independent review of development in flood-prone parts of the state. 
Kingscilff resident Mary Woods told The Echo that her previously 'flood-safe' home was flooded for the first time during the 2022 floods and she believes it will only get worse if the already approved developments on the nearby floodplain go ahead. 
'Floodplain development has pushed the flood water into places it has never been before,' she said. 
'There was additional development that involved filling the floodplain around five years ago off Kingscliff Street and what happened this flood is that the floodplain couldn't cope with the amount of water in it and it pushed the water up Ozone, Ocean, Sand, Surf, and Terrace Streets [among others] flooding places that have never flooded before. And there is more development that involves filling the floodplain that has been approved.
'Currently approved but yet to be built as well as future development on floodplains need to the part of the rereview into flood-prone lands,' she said.
The Kingscliff Ratepayers and Progress Association Inc (KRPA) has also supported the independent review and have written to Minister Roberts supporting the need to look at both '​​existing and proposed future developments in flood-prone locations'.
'We are writing to Minister Roberts to thank him for his quick action in calling the review and to seek his assurance that his government remains committed to change and the severe impact of these recent events do not "fade" with memory,' KRPA President Peter Newton told The Echo. 
'The Tweed Shire, and indeed our own area, has large swathes of low-lying land slated and approved for residential development. These historical approvals go back to a time when the understanding of "flood-plain" and low-land development was framed by the then contemporary view of climate and the environment. Times, and our knowledge and understanding of these things, have changed. We trust that this review will consider these proposed future developments and we would ask that, at the very least, future development considerations and approvals on such land be paused until the review delivers its findings.'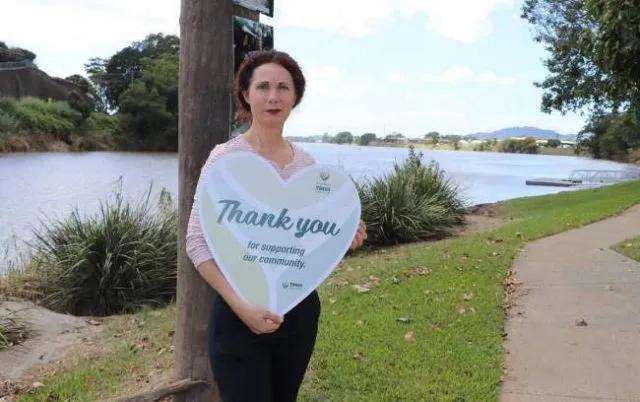 Reassess approved developments
Speaking to The Echo the Mayor of Tweed Shire Chis Cherry said that 'Rethinking what we are doing in terms of developing in flood plains is a must. We can't keep doing the same old, same old and expect a different result. We have to accept that with climate change, events like our recent flood are going to be more and more frequent and we need to have some hard conversations with the community about how to prepare for this.'
'The review needs to target areas that may already be earmarked for residential or industrial development and look at whether this is still a sensible proposal with what we now know of climate change. Back-zoning is a word that is a difficult one – but we really need leadership from the state government on making this possible.
'The review needs to take into account the latest science on climate change and the modelling that this predicts in terms of impacts on our residential areas. We need investment in reducing climate change impacts on our community up front, rather than pouring money into clean-up and recovery. We need the state government to change its thinking on this and the review is a good first step.'
Simple equation
Mr Newton said that it is a 'simple equation' – 'we cannot keep building in these areas'.
'The events of the last few weeks clearly illustrate that unless real and substantive change occurs in the way in which developments are considered and approved, we are simply doomed to repeat the cycle and endure the devastating impacts. The review should provide an opportunity to bring all levels of government and stakeholders (including developers) together to consider and implement real and substantive change in the way land is approved for development and also building standards/structures themselves. This community deserves no less than an assurance that the review will lead to substantive and positive change.'