The mega-school at Murwillumbah that is being pushed through by the NSW Department of Education (DoE), against strong community opposition, has once again come under fire. This time it is for the proposal to remove 48 established endemic native trees from Wollumbin High School to create more parking. 
Many of the trees that the DoE are removing were planted by school students and respected local environmentalist Bruce Chick who passed away in 2007. The aim is 'to temporarily accommodate students from Murwillumbah High [for one year] while the mega school, already very controversial, is being built,' explained Tweed Councillor Dr Nola Firth. 
'There will be an expanded parking area and also demountables brought in.'
Tweed Mayor Chris Cherry said they had been contacted by locals when fencing went up and the Council is seeking further information from the DoE on their decision.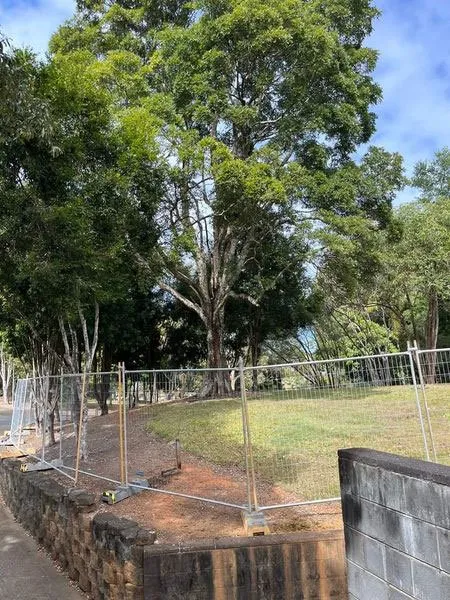 'The tree clearing is part of their exempt development conditions. These are rainforest trees and endangered species. Students at the school were told that they needed to cut down the trees to rejig the car park to get more spaces in. I understand there is a need to accommodate students and teachers, but to me it is very short sighted to remove these native trees for one years use of the site,' she told The Echo. 
'We would like to work with the DoE to see what other alternatives are available. Surely for such a short term problem we can sort something out that doesn't remove these valuable trees.'
A Tweed Council spokesperson told The Echo that 'Council officers have requested further details and will review this assessment as a matter of priority.'
'Council has been advised the proposed timing of the removal of the trees is not until late September, during the school holiday break, which will give Council time to assess the situation.'
State protected species
Former Wollumbin High School teacher Garry Shearman who worked in rainforest regeneration for NPWS prior to becoming a teacher told The Echo that the trees that they are planning to remove 'are nearly all endemic to the local area and include trees protected under State legislation (Owenia cepiodora, Lepiderema pulchella and Syzgium moorei).'
'Some of these trees now are of a good height, are flowering and fruiting, and provide important ecological value. They are also planning on removing a native Teak (Flindersia australis) that is more than 50 years old and is on the site through natural regeneration.'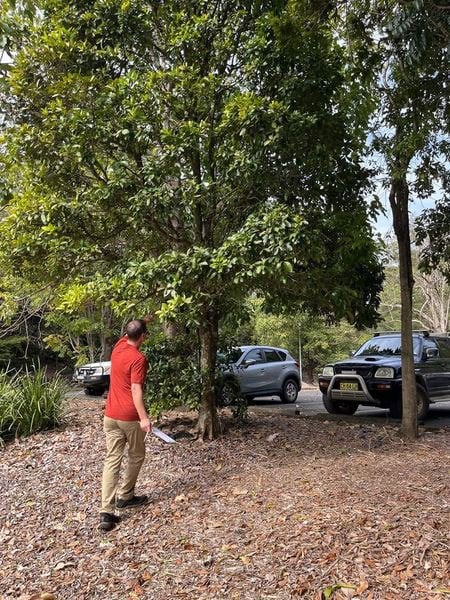 Stop the merger
NSW State Member for Lismore, Janelle Saffin, has called for the mega-school merger of the four schools, two primary and two high schools, to be stopped. 
'I just see it as environmental vandalism,' she told The Echo.
'Given the legacy of the trees themselves, Bruce Chick planted them with the students, what lessons does this show our students when we are trying to be sustainable? For a temporary car park they are doing this wanton destruction. 
'The Nationals in government should hang their heads in shame. It is a result of their cost cutting measures that there is the merger of schools, supported by the Liberals. This merger will lead to the loss of 24 jobs, 20 teachers and 4 four admin staff. They just have to stop. The merger needs to stop now.'
Respect the community
'This flies in the face of our emphasis on care for our environment and our Cool Towns policy,' said Cr Firth. 
'I am very concerned about it and want the state to respect our community requirements regarding environmental protection.'
♦ Questions have been sent to the DoE. They were unable to respond by deadline. Their comments will be published when they become available.