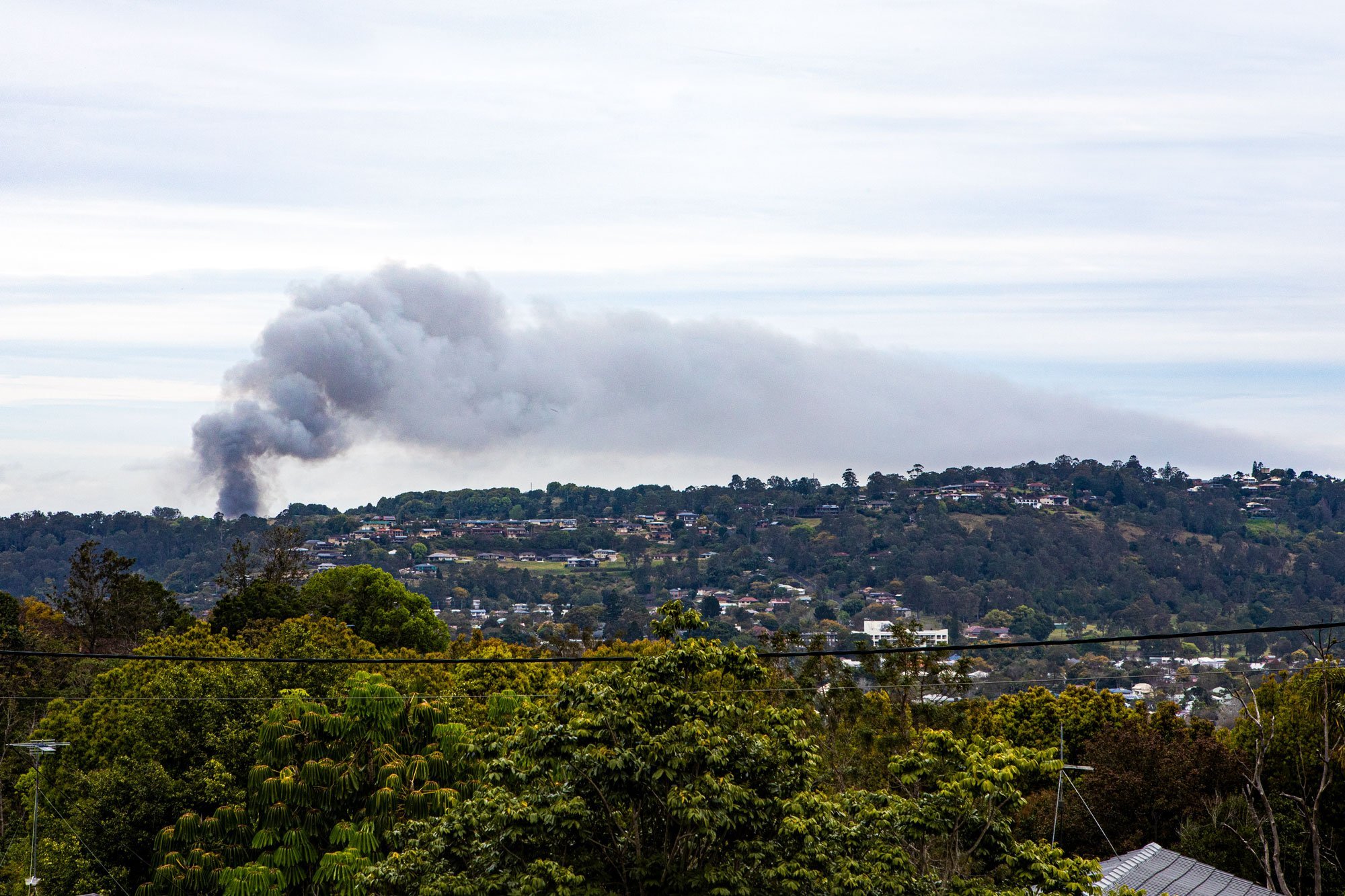 Lismore Council says that emergency services are currently attending a small fire at the Lismore Recycling & Recovery Centre on Wyrallah Road, East Lismore.
The fire is in the steel and construction area at the waste facility and NSW Fire & Rescue and Hazmat are onsite.
The facility has been evacuated and will remain closed until further notice. There were no injuries.
Both the Environment Protection Authority and Work Safe NSW have been advised.
Caution: air pollution
Council encourages people with heart and respiratory conditions in the area to take caution, with air pollution levels in the area affected.
We advise people with asthma to follow their Asthma Action Plan, take relieving medication where necessary and if symptoms get worse, seek medical advice.
Smoke may aggravate existing heart and lung conditions and cause irritated eyes, coughing and wheezing. Stay indoors, close windows and follow your health plan.
To minimise any effects of smoke or air pollution, people should also consider avoiding vigorous exercise, seeking out air-conditioned premises and even consider moving away from the direct path of smoke whilst the fires is still.
For more information on the health impacts of smoke, visit the NSW Health website:
https://www.health.nsw.gov.au/environment/air/Pages/default.aspx