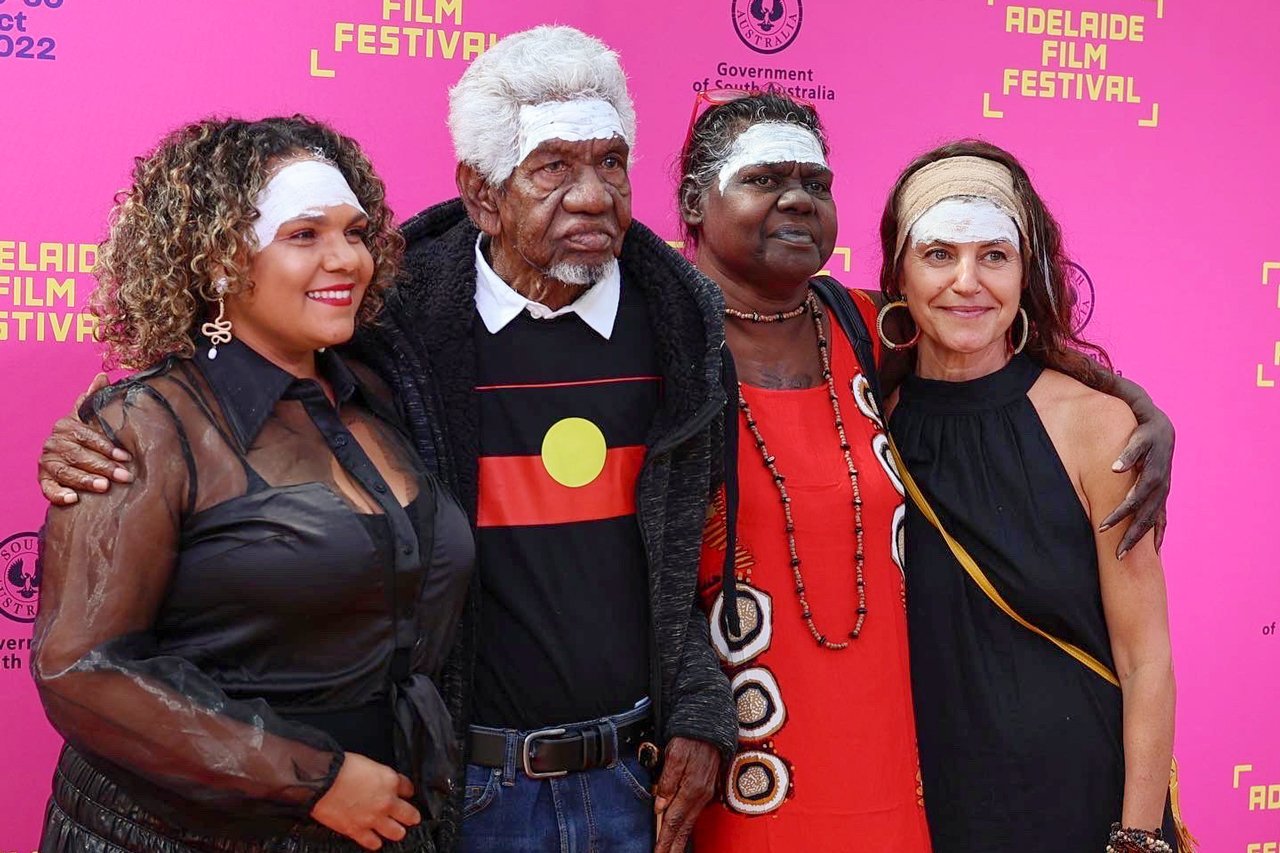 Local independent filmmaker, Sinem Saban, is thrilled to be screening her latest documentary, Luku Ngärra: The Law of the Land over two nights at the Byron Theatre. 
The film will be followed by a 'heartful' live discussion with Ms Saban and senior Yolngu law man, Rev Dr Djiniyini Gondarra OAM, who is from Elcho Island, and chaired by Ella Noah Bancroft.
Winner of the Change Award at Adelaide Film Festival 2022, Luku Ngärra is an unflinching presentation of how the dominant colonial system has forced itself upon the lives of First Nations people, creating chaos and devastation to their everyday lives, their culture and their law.
At the centre of the piece is the remarkable Rev Dr Djiniyini Gondarra OAM who has been a tireless beacon for freedom and justice for Indigenous Australians for more than 40 years, as well as a highly respected clan leader, traditional lawman, spiritual leader and civil rights activist.
The film will deeply challenge audiences' understanding of the Yolngu world, their culture and their law that has been gravely misrepresented. Presenting rare footage of law ceremonies that have been in practice for over 60,000 years, as well as an intimate lens into the crisis currently facing remote Indigenous communities today, audiences will be compelled to question their own paradigm and the views and structures that come with it.
This decision did not make the filmmaking process easy, and while the production still has some things it needs to pay off before it can be released nationwide, these screenings are intended to raise awareness and open discussion, but also to fundraise.
There will be merchandise and Yolngu art available to purchase at both screenings.
Tickets for the Friday night screening are almost sold out – don't leave it too late or you might miss out.
Luku Ngärra: The Law of the Land Byron Theatre, Thursday and Friday: byroncentre.com.au.
Film website: www.lukungarrafilm.com
GoFundMe contributions here