Neighbours of the Uniting Care aged care facility in Kingscliff say that they have been left 'highly distressed', enduring 'sleepless nights' worrying about a proposed four-storey seniors development that they fear will overshadow their homes, with units looking directly into their bedrooms, and blocking the sun from their back gardens. 
Residents have cited examples of other Uniting Care aged care and seniors developments throughout NSW and Queensland to which they say the local community has objected to on the grounds that they constitute a significant overdevelopment. 
'There are some people who are directly impacted by this development and they are too stressed to talk about it,' a group of local residents who have come together under the banner DUC4K (Does Uniting Care 4 Kingscliff) told The Echo. 
'It seems to be the same model they have used in other communities, they come in with a giant development proposal, say they have listened to the community, make a few minor adjustments and then push ahead regardless of the negative impacts they are having, and will have, on their neighbours.' 
Only an extra 40 aged-care beds
The proposed development is seeking to increase the number of aged care beds at the Kingscliff site from 80 to 120 and develop the rest of the large site, that is surrounded by low-rise residential housing, into primarily four-storey, high-density apartments. That will supply 211 independent living units (ILU) in a mix of one, two or three-bedroom units on the site.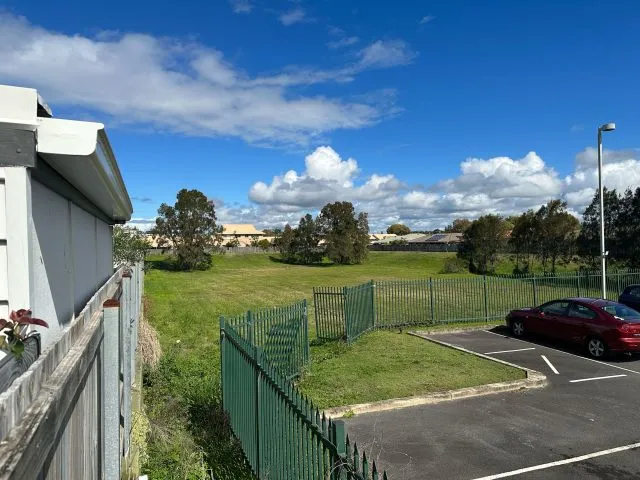 At the maximum height of 13.6m allowed neighbours say the four-storey buildings will dwarf and overshadow their houses with units that will look straight into their and their children's bedrooms, their living areas, and their backyards. They say the proposed building will block sunlight from their gardens and reduce their solar energy production and the passive solar capacity that they have built into their homes. 
'Similar scenarios have played out in other places including Batemans Bay, Yamba, the Sunshine Coast, Bateau Bay and Waverley,' explained DUC4K members.
'They claim that they "have listened to you" but then continue to push this massive development proposal into a low-density precinct.'
Bateau Bay
Erin Breneger from Bateau Bay Community Collective agrees, telling The Echo that Uniting 'basically didn't listen to any of our concerns,' when they were putting forward the development for seniors living and aged care at Bateau Bay.
'There were numerous issues including having people look into my kids' bedrooms and our living areas; the height, bulk, and scale of the development; lack of sunlight in back yards; pushing extra traffic onto a cul de sac that couldn't manage the existing traffic let alone their proposed increase of traffic,' she said.
While they did manage to get some concessions during their 18-month struggle around setbacks, heights etc Ms Brenger said Uniting were unwilling to consider the impacts on their neighbours who, once the development is built, will have neighbours looking into their living areas and bedrooms and have no sunlight in the back yards from 3pm – if they are lucky. 
'We did everything we could do to have this turned into an appropriate aged care development in our area, but they pushed through a significant overdevelopment at this site.'
Not objection to aged care
DUC4K members were clear that they expect the large site in the centre of their low-density residential area to be developed but say, 'we thought that it would be something that would fit into the existing built environment'. 
'The site is surrounded by one and two-storey homes and the intent of the planning legislation isn't to plonk such an overdevelopment into a low-density residential area like this. There are areas that are specifically designated for medium to high-density development in Kingscliff but this site is surrounded by all low-rise residential homes and the proposed development is totally out of character.'
Lack of information
According to Uniting's website they have developed their plans 'with input from the Kingscliff community during our 2022 public consultation'. However, DUC4K members said that they have had difficulty getting access to finalised documents of the plans, shadow drawings etc.
'They seem unwilling to supply many of the documents. They keep saying that they are not ready, yet at other times they say they are working on the fine details. The story changes depending on who they are talking to.' 
'We are angry,' said one resident.
'They give each of us different information about the same things, they didn't supply drawings until two weeks after the public consultation. It feels like they were doing an exercise in ticking the boxes of consultation but we didn't actually feel listened to.'
Not managing current facilities
DU4CK also highlighted the fact that the current 80-bed aged care facility is poorly managed – in their opinion regarding matters from noise of machinery to traffic locals say that the existing situation has left much to be desired. 
'Council have been out to check and told them they need to manage their existing noise pollution etc but nothing has happened. How are we expected to believe that they will be able to manage a site that is so much bigger and more complex?'
Fore more information on the development see Uniting Care or contact DUC4K on [email protected].