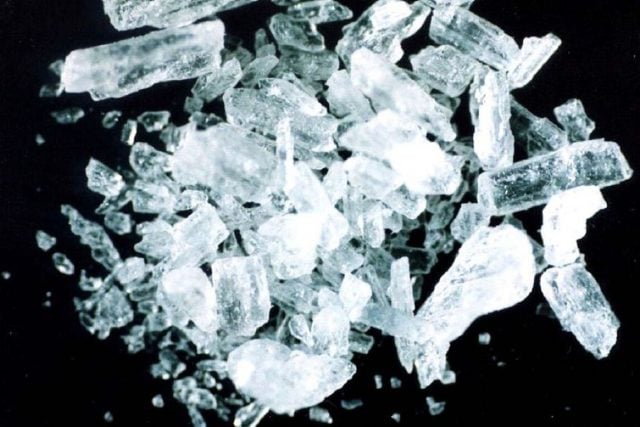 Telephone intercepts discussing alleged cross-border drug runs to purchase ice in Queensland will be used in evidence against a Kyogle pensioner, a mother and her son in the District Court.
Thomas John Kedwell, 64, Nicola New, 43, and her son Richard John Matthews, 22, were arrested in September 2016, after police formed Strike force Loth to investigate the supply of ice in the Kyogle area.
Following an investigation lasting several months, involving telephone intercepts and surveillance conducted in co-operation with Queensland police, the trio were arrested.
All were charged with the commercial supply of more than 600 grams of ice, between May and September 2016, and the ongoing supply of ice.
Ms New was also charged with cultivation of 22 cannabis plants and possession of cannabis.
All three were granted conditional bail last year, but when Mr Kedwell breached his bail by failing to report to police on January 17, he was arrested and remanded in custody.
Mr Kedwell appeared in Lismore Local Court on Tuesday via video-link and was represented by solicitor Jim Fuggle, who advised the court he was preparing a bail application.
'I have been liaising with the family regarding bail,' Mr Fuggle said.
The court heard Mr Kedwell had recently been diagnosed with cancer and was expecting to be admitted to Newcastle Hospital under the supervision of corrective services officers.
'His brother is assisting him with accommodation,' Mr Fuggle said.
Mr Fuggle said he had come to an agreement to enter pleas to some charges with the prosecution, but Ms New and Mr Matthews 'wouldn't come on board'.
Following Mr Kedwell's appearance, Ms New was represented by solicitor Ian McKay, and and Mr Matthews by solicitor Rod Behan when they both briefly appeared in person.
Magistrate David Heilpern ordered the three to appear in Lismore District Court on June 14, when they will be committed for trial or sentence.