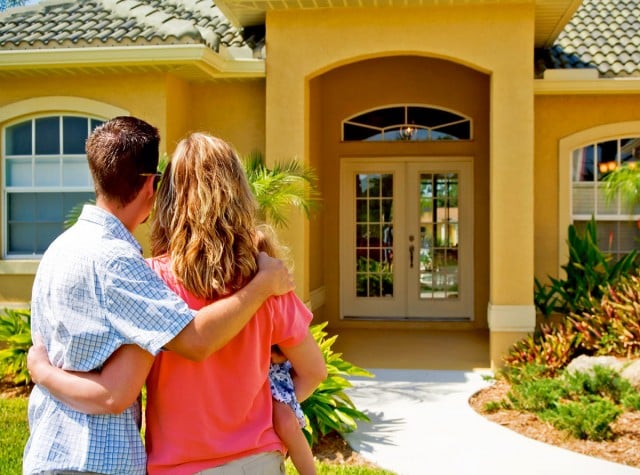 Home ownership among young Australians has fallen by more than one-third in the past 25 years despite relatively low interest rates, a major welfare report has found.
The country's overall home ownership rates have been in steady decline in recent decades, with the proportion of Australians who own their properties falling from 71 to 67 per cent.
The drop has been most dramatic among young people, the Australian Institute of Health and Welfare has found in a biennial report card released on Thursday.
Fewer than 40 per cent of people aged 25 to 34 owned a home in 2013-14, compared with 60 per cent in 1988-89.
These statistics were reinforced in the 2016 census, which showed a six per cent drop over 10 years.
Assistant Social Services Minister Zed Seselja says the high cost of land and the lack of land release in some of the major cities has been a factor.
"I think it's fair to say most Australians would say that you know we want to do more," he told the Nine Network.
The Turnbull government is working with the states on a new national affordable housing agreement and announced in the budget measures to help young people save for their first home through their superannuation.
Home ownership rates among people aged 35 to 44 have also declined markedly.
People are increasingly using mortgages to buy property and less own their houses outright, while affordability has also diminished for households who rent, the report found.
Renters have experienced a 62 per cent (or $144) increase in average weekly housing costs over the past two decades.
Australia ranks in the bottom third of OECD countries for aggregate home ownership rates, and in the top third for home owners with a mortgage.
The AIHW report also found 394,000 households were living in social housing in 2015-16, an increase of four per cent since 2007-08.
Another 195,000 households were on waiting lists for social housing.
Mental health issues among those accessing homelessness services have grown by about 13 per cent each year since 2011-12.
Family, domestic and sexual violence are the leading causes of homelessness, with the number of clients accessing specialist services rising by 33 per cent.