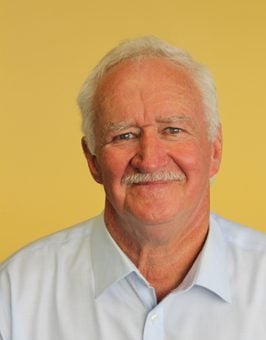 Ballina's Cr Eoin Johnston is calling for council to invite senior technical representatives of Rous County Council to provide a briefing to Ballina's councillors on the ramifications of using the Alstonville Aquifer as a major source of water supply to the region for the next forty years.
In his motion which will come before council this week, Cr Johnston says, 'Extraction from the Alstonville Aquifer is now the preferred option for water supply to the Ballina Shire, amongst others, to at least 2060.
'The extensive planning for the Dunoon Dam was complex and detailed and up until late 2020 it was the recommended method of enhancing water supply for the Far North Coast,' he said.
'A number of residents of Ballina Shire and in particular those on the Alstonville Plateau have expressed surprise and concern at the sudden change of direction in future planning by Rous County Council.'
Limited understanding?
Cr Johnson says that both the NSW Government's Draft Far North Coast Water Strategy and the NSW Chief Scientist and Engineer's Report emphasise the limited understanding of our groundwater resources.
'A briefing from suitably qualified personnel could address a number of issues including, but not exclusively, the volumes available, long term reliability, quality and recharge rates, relationships of aquifers at various depths, relationships between groundwater and surface water, the requirements of the intensive agricultural and horticultural industries and the effects of groundwater loss on the spiritual and cultural importance to the Bundjalung nation, particularly the Jali and Ngulingah Local Area Land councils,' he says.
'In light of the potential impact on the sustainable ecology of the Alstonville Plateau, I suggest it is not unreasonable to seek evidence-based data before this option is adopted.'
Notwithstanding the fact that underground water resources have already been extensively researched, and discussed, as part of the Rous Future Water Project 2060, Cr Johnston's motion will be debated at Thursday's meeting of Ballina Council.
While the Dunoon Dam does not currently have the numbers at Rous County Council to proceed, a group of councillors from Ballina and Richmond Valley are doing their best to get it back on the agenda.
---
More stories about Dunoon Dam: