Since local woman Sally Flannery decided to quit the Lismore City Council race, more stories of harassment and attacks have emerged, affecting councillors and others across the political spectrum.
Cr Darlene Cook told The Echo, 'While I support the call for an investigation of the bullying of public figures, I'm unsure that will result in any action.
'The persons complained about call their commentary, and that of their followers, "fair political comment" or "political banter". They express absolute disbelief that their victim could have been offended, insulted, or hurt. In fact the public figure should know they are a fair target and should toughen up.
'They believe they are just informing the public of wrong doing or wrong decisions or votes they disagree with. Their opinions are presented as fact and they abuse or block people who disagree with them.
'I have tried over the years to conduct a dialogue and explain the issues, but the abuse and insults just increased.'
Women particularly in the firing line from attackers
Cr Darlene Cook said, 'While their subjects (victims) can be both male and female – (remember the attacks on Isaac [Smith] and recently on Neil [Marks]), most of their attacks are on female councillors and council staff (e.g. Shelley Oldham) or other women associated in some way with council – e.g. Jyllie [Jackson] and Sally.
'They are offended if someone accuses them of misogyny.
'One consequence of social media bullying is that some members of the public now think this gives them a licence to take their objections further and they "punish" the public figure for whatever offense they think has been done.
'This can be in the form of abusive emails and phone calls, or vandalism of property, or harassment in public places. (Case in point Sarah Ndiaye and Fast Buck$).'
Death threats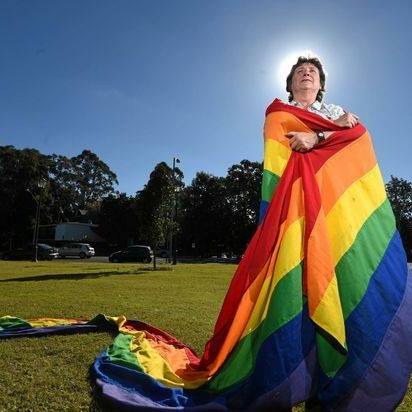 Cr Cook remembers, 'When the marriage equality campaign was running in 2017, I received a threatening phone call where the caller told me he was going to kill me.
'He also threatened council staff and property. He regarded flying the rainbow flag as an act of treason and we should pay the price.
'While reports suggest that disrespect and abuse of public figures, especially in local government, is widespread across NSW, it seems that we have a more constant campaign of anti-council attacks here in Lismore.
'While I completely support freedom of speech and expression of ideas, I feel that the constant "attacking the player and not the ball" steps over the line.'
Isaac Smith speaks
Former Lismore Mayor Isaac Smith had a particularly bruising period in public life, which contributed to the abbreviation of his time on council.
He's trying to stay out of the spotlight these days, but told The Echo, 'I'm so glad people are paying more attention to this issue. My term as mayor was filled with abuse and social media bullying that is simply unacceptable.
'I believe in our community and really hope that we can act and make positive changes for all our sakes.'
Toxic commentary?
Current Lismore councillor Elly Bird, who has served her community through multiple crises including flood, fire and gasfield invasion, said 'The commentary in our community around council and councillors is particularly toxic. It overshadows all of the good things that we do and all the good things that we should celebrate about our community.
'Unfortunately it deters people from getting involved in public life, which is a shame because it's such a rewarding thing to do.
'I am constantly misrepresented and called names in some Facebook groups and I have no recourse to address it because I am not in those groups and I don't have the time or energy to defend myself in unregulated and essentially unsafe Facebook spaces,' said Cr Bird.
'There are some good community groups with good admins that are much better places to have respectful conversations within and I encourage our community to both call out poor behaviour online and to seek out and join those more respectful forums.'
Positivity the way forward
Cr Bird said, 'With council elections coming up, we have an opportunity to focus on a positive vision for our community, and how we can work together to build a future we can all be proud of.
'Negativity attracts negativity and as a community we really need to shift our focus onto what we love about our community and what we can do to make this an even better place than it already is.
'For me, this means I will be continuing to focus on our community strengths and continuing to work towards positive outcomes for council and for our community and I strongly encourage everyone else to do the same.'
Neil Marks' view
Cr Marks told The Echo, 'The attacks that have been highlighted recently have been going on for some time. Unfortunately they have ramped up as we get near the delayed local government elections.
'They are especially vicious to anyone who has decided to put their hand up for the election like Sally had done. However many of us who have been on council during this term have copped their fair share. In Lismore… most of us have been a target at one stage or another.
'Being criticised for a decision or a stand on something is one thing but the viciousness and vitriol at times is far beyond what is acceptable.
'Luckily I have a thick skin and some of the stupidity that goes with the comments is water off a duck's back, but when there are blatant lies or they try to involve your family then it gets a bit harder to ignore.
'I cop my fair share but they do seem to attack the women on council to a greater extent. When they are questioned on this they claim that they are attacking the councillor not the fact that they are a female councillor, however the style of comment and the words and names used would seem to differ from their claims.'
Vitriol affecting debate
Cr Marks said, 'The sad fact is that this sort of activity is only going to get worse and as the election gets closer and will only detract from some decent debate on issues.
'It makes me laugh that when you see some of these people in the street they say nothing to you but they are complete heroes when behind the keyboard.
'I mentioned before that they have tried to drag my wife into their game and at one stage attacking an organisation that she was involved with as a volunteer board member and it turned out it was purely because of the connection to me, how sad is that?
'It is also hard when you know your kids read this sort of garbage and are subjected to comment by others because they are related to you. I have three adult children who have their own ways of dealing with it but my youngest we have to protect as best we can.
'I have always said there is a line that should never be crossed and that is involving someone's family,'said Cr Marks.
Last word from Sally
For her own mental health, Sally Flannery has decided to step away from further comment for this story, and is about to take a similar hiatus from social media.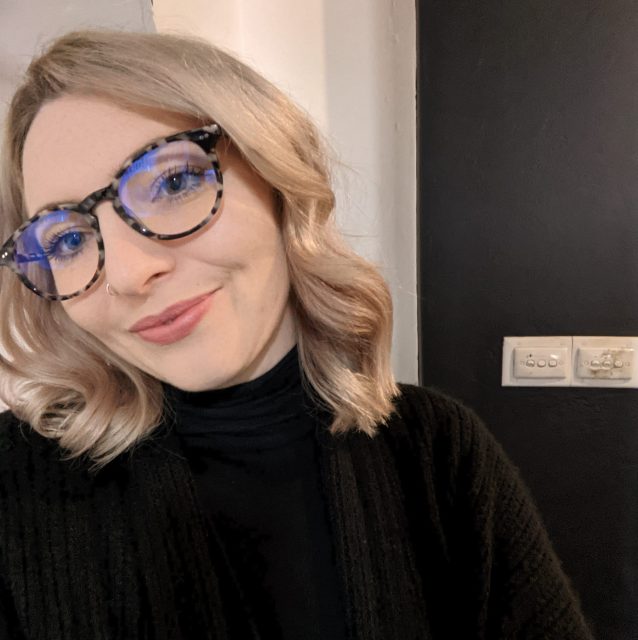 On FB she left her friends with this comment, pointing out the long history of gendered abuse she has had to deal with, up to and including this latest incident.
'Really it's dawned on me more and more these past days – in all of my experiences, it's felt like the onus is placed on the victim to look after and protect themselves from what the world presents them by changing path. Life isn't always easy for women and I'm sick of it feeling like it's an inconvenience to talk about that.
'It's hard for it to be proven often and it's rare people in these situations are held responsible. Including the harassment I experienced.
'And before you say #notallmen – sure, it's not – but it is ALL women who share similar experiences to mine – and it's time for real change. It's not just in politics, this is societally engrained, but having it start to be addressed here in local government is a great step that needs to be taken for progress to occur.
'Sure, I've stepped back from running, and I'm changing path to protect myself but you can know that I'm sure as hell not done – I'm just getting started. There is something very wrong happening in Lismore and it needs to be brought to light. Change is coming and the people involved best know their time is drawing short. It's all about to be unravelled.'
Time for change
Sally Flannery wrote, 'Women deserve to be involved in politics just as much as anyone else and I for one am sick of having to change my own behaviour in order to protect myself from bastards who feel they have a right to intimidate me.
'I want more for myself. I deserve better. Women deserve better. Lismore deserves better. We all deserve better. My daughters deserve better (if I chose to have them!) It's time for some real fucking change.
'I've felt sad – I've felt vulnerable, feelings I know. But now I feel angry and there's a fire burning inside of me that feels like strength bursting to come out – it's coming.
'I'm sick of changing my behaviour – to the men involved, it's your turn. #timeforchange #enoughisenough.'
More stories
Numerous other people in and around local government in Lismore have told The Echo stories of bullying, and worse, but for various reasons are unwilling to name names or go public in print at this stage.
Those affected are urging those who are concerned about the toxic political situation in Lismore to support Sally Flannery's online petition to the NSW Minister for Local Government Shelley Hancock, now approaching 1,000 signatures.