David Bradbury
I'm reading an interesting book that may be relevant to the growing divide in our community between those who think Sarah Ndiaye, as an elected councillor, should be able to take shirt-fronted criticism in the chamber and those who think Fast Buck$ is an outrageous 'mysogynist' and deserves everything he gets from the police.
The book is called Building on Country, and it is by one of Australia's first female Aboriginal architects and designers, Alison Page, and anthropologist Paul Memmott.
'In the Indigenous worldview, Country means a way of seeing the world. Everything is living. There is no separation between people and Nature. It is multidimensional and extends beyond "the ground". There is sea, land, and sky Country…
'People talk about Country in the same way they would talk about a person: they speak to Country, sing to Country, visit Country, worry about Country, feel sorry for Country, and long for Country. Country has Dreaming, origins and a future. The term attempts to encapsulate a sophisticated spiritual connection that Indigenous people have with the land that extends beyond ecology and includes songs, stories, and kinship relationships.'
New society
Those of us who 'migrated' to the north coast in the 1970s–'90s from crowded Australian cities, faraway Europe, or 'toxic' America worked hard with our talents and trades to forge a new society here. We sought a respectful way of living with the land and forming 'community' in the quaint rural towns and landlocked valleys where we built our homes and started having kids.
We volunteered many days fighting for the forests and saw the creation of Jerusalem National Park at the back of Wilsons Creek and Main Arm and The Nightcap National Park.
Men and women laboured happily together building the mud brick Durrumbul community hall where the musicians, thespians and poets amongst us put on free concerts, theatre, held feasts, celebrated birthdays, held fundraiser events and gathered for funerals honouring the passing of our elders.
Before we came here, an older generation of 'straights', community minded men and women – the Pink Ladies, CWA women, Rotarians and Lions Clubs of Mullum and Byron – volunteered their time to build community and church halls, put in a helipad at the former Mullumbimby Hospital for quick patient transfer, bought sophisticated hospital theatre equipment and baby saving machines.
Disillusioned with direction of Council
Living and devoting 30 to 40 years of your life to one community does give one a sense of entitlement to speak on behalf of your mob. When John (Fast Buck$) confronts a Simon Richardson, a Michael Lyon or Sarah Ndiaye, 'Fast' is speaking on behalf of a lot of us alternative settlers who moved to Byron Shire that long ago. We are totally disillusioned with where this pseudo-green Council has taken us. 
Alison Page continues: 'So what does it mean to build "on Country"? We realise now how the British colonists blanketed Indigenous land with their values, placed layers of concrete, steel and glass over the earth with little understanding of its need for care, and believed in the dominance of humans over nature in their approach to architecture and planning.
'It can be seen in the grid layouts of townships all across Australia, the streetscapes and human-made parks, with buildings turning their backs to the rivers, and roads filling in streams. Streetscapes were favoured over landscapes. Cities like Sydney are lacquered with so many impermeable layers of Western thinking that architects, designers and builders must decide how each new layer can dig below the surface and reveal the original story of Country. How can we, as designers, pick the scabs off and allow Country to breathe again?'
Walk the talk
I'm sure when Simon Richardson was Mayor, he was sincere with his Acknowledgement of Country opening each Council meeting, acknowledging First Peoples as the original custodians of the Land. But speaking the words does not mean you actually 'walk the talk'; that you follow to the letter of the lore (not whitefellas law…) in what it really means to understand your responsibility to protect and nurture Country.
The ever-smiling former mayor and the present mayor (who prides himself on fixing up the roads around Byron Shire – if that's the best you can do Michael, please step aside) should be fighting hammer and tooth to save every bit of regrowth rainforest or original forest left in the Shire on private land.
I don't have the tenacity, the stomach for handling the despair as Fast Buck$ has done for 40 years now. To sit in the Byron Shire Council public gallery to listen to debates where the outcome is a foregone conclusion as our 'green' Council rolls over and approves development after development.
We know with every rubber stamping of a new subdivision on flood prone land, every bulldozer blade allowed to rip into the bush, every development application slipped through by a greedy developer under the pretext it will provide 'affordable housing for the needy', another nail goes in the coffin of preserving the unique community and Country we have here.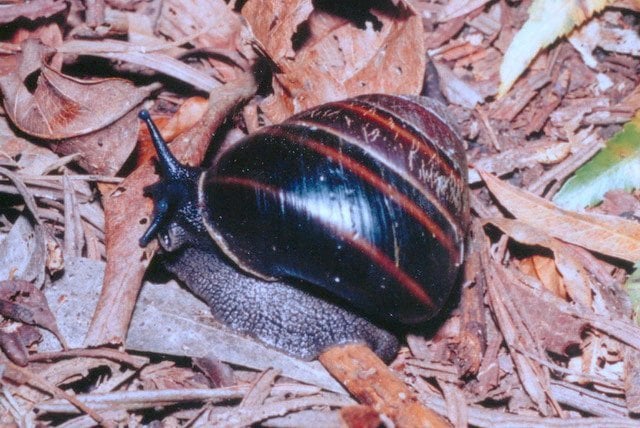 Let's not mention the Byron bypass route that wiped out the largest known colony on the planet of the endangered Mitchell's rainforest snail (MRS). What hope does any endangered species have when compared to our worship of the car and getting home five minutes faster out of a traffic jam?
Population growth
In Simon's two terms there was never even a token attempt to hold a public discussion to see whether our community felt there is an acceptable level of population growth. Is there a point after which, alas, 'the Drawbridge' has to be pulled up because the surrounding environment and current infrastructure, can no longer cope with the population explosion?
In the process of democracy 'being seen to be done', community groups are given superficial public access to Council for ten minutes to speak on complex matters they could have spent weeks or months researching.
Community leaders (often aged in their late 50s, 60s or 70s, with a lot of practical experience and wisdom…) are given only five minutes at staff-controlled meetings to argue their case on important issues like flooding in rezoned housing areas (Lot 22 in Mullum), flooding potential in industrial zone development, and the ubiquitous Airbnb proliferation in the Shire. When in fact the outcome has often been pre-determined by the staff of Council.
Our Council and staff appear intent on squeezing as many people into this Shire as they can, because they do not share our values. More people means more DAs, and Section 94 contributions, which means more monies into Council coffers to fund their super and wages.
Infrastructure conversation needed
There appears to be no sincere regard for the environment or having the required infrastructure in place to support those extra people and developments. This is turning our living space and landscape in Byron Shire into the like of every other ticky tacky urban sprawl from Noosa to Newcastle.
The words of retired magistrate and long-time environmental activist David Heilpern in his recent Echo article ring too true: 'I am utterly convinced we cannot develop our way out of gentrification. It is a bulldozer of unquenchable thirst'.
David Bradbury is an internationally acclaimed doco filmmaker with two Academy Award nominations. He first came to the Northern Rivers for the Acquarius festival and has lived in Wilsons Creek/Brunswick Heads for the past 31 years where he and partners raised their five kids. His film Battle for Byron (1996) chartered the clash of two diametrically opposing cultures – the alternative society and the pro development lobby who see Country as a resource to be exploited.