The 2021 Byron Writers Festival will use its platform as a renowned literary and cultural gathering to share and amplify the stories of Australia's eminent and emerging First Nations writers at the Festival site on Arakwal country, where stories have been told for thousands of years. Writers and Festival patrons will be welcomed to the Festival grounds on Friday 6 August by Arakwal community leader Delta Kay and the Bunyarra Dancers.
'In its 25th year Byron Writers Festival once again showcases its commitment to platforming some of the best First Nations thinkers, poets and authors from across the continent. Festival goers are offered a powerful and generous program that promises to provoke, connect and invite audiences into different ways of thinking, doing and being.' says author, senior editor at black&write! and Byron Writers Festival Board member Grace Lucas-Pennington.
Get Ready for a Blak-Out: First Nations Creative Practice
Award-winning author, poet, historian and activist Tony Birch (The White Girl, Whisper Songs, Dark as Last Night) features as one of the Festival's first guest curators, broadening the program's depth and resonance. One of Birch's highlight panels includes 'Get Ready for a Blak-Out: First Nations Creative Practice' on Saturday 7 August featuring ABC Radio National's Awaye! presenter and Byron Writers Festival Board member Daniel Browning, 2020 NSW Aboriginal Woman of the Year Kirli Saunders and celebrated visual artist and academic Dr Fiona Foley.
'Byron Writers Festival is a wonderful event. It's a great place to tell and listen to First Nations stories,' says Tony Birch.
Jiman Bundjalung author, Professor Judy Atkinson, will deliver the Festival's annual Thea Astley Keynote Address on Saturday 7 August, entitled 'Listening to Truth Telling'. Atkinson's ground-breaking book Trauma Trails, Recreating Song Lines: The Transgenerational Effects of Trauma in Indigenous Australia offers a pathway to healing through the listening and telling of stories.
'Truth-telling is hard. It takes courage. Confronting the past may be hard, painful, shameful but pathways open, and we can see a future that can hold all our stories. For these stories are our future,' says Professor Atkinson.
Trailblazers: Women Who Have Made a Difference
Author of the best-selling guide to Indigenous Australia, Welcome to Country, Professor Marcia Langton will also explore the Festival's overarching theme of 'stories that heal, connect and create change' on Festival Sunday; first in conversation with Erik Jensen, then on the illuminating panel 'Trailblazers: Women Who Have Made a Difference'.
The Festival is honoured to welcome national treasure and ARIA Hall of Fame Inductee Archie Roach. Friday's program will feature Archie Roach in conversation with Daniel Browning to share his life-story as told in his memoir Tell Me Why – an unforgettable story of love and heartbreak, family and community, survival and renewal – and music. On the Saturday evening, Archie will perform a special concert at NORPA in Lismore. 'It's going to be particularly special to play on Bundjalung country, where my father was from,' says Roach.
Dr Fiona Foley's powerful book Biting the Clouds addresses the historical and ongoing inherent silences, errors and injustices from the perspective of her people, the Badtjala of K'gari (Fraser Island). Foley shines a critical light on the little-known colonial-era practice of paying Indigenous workers in opium and the 'solution' of then displacing them to K'gari. Foley will also host a free Artist Talk at a Festival Satellite Event at the Tweed Regional Gallery and Margaret Olley Art Centre in Murwillumbah on Sunday 8 August.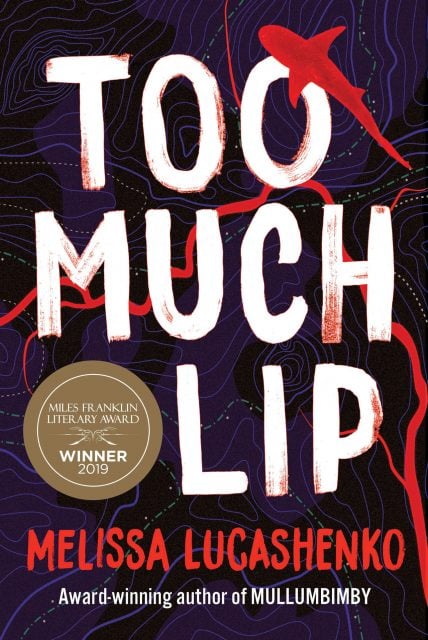 The Power of Words
Acclaimed Goorie novelist, Miles Franklin award winner Melissa Lucashenko (Too Much Lip) will add insight to the theme 'stories that heal' on Saturday's panel, 'The Power of Words'.
Gunaikurnai writer Veronica Heritage-Gorrie, will discuss her powerful debut memoir, Black and Blue that shares her story of working as a police officer and fighter for justice both within and beyond the Australian police force.
The power and importance of language is explored by a strong contingent of First Nations poets at this year's Byron Writers Festival including Tony Birch, Evelyn Araluen, Kirli Saunders, Jazz Money and Julie Janson who is a recipient of the Oodgeroo Noonuccal Indigenous Poetry Prize. A highlight session, curated by Tony Birch, includes 'Weaving Words for Country: Poetry for a Story of Place' on Saturday afternoon.
Elemental: Fire, Earth, Water
Environmental consultant Victor Steffensen is co-founder of the National Indigenous Fire Workshops and his recent book, Fire Country, explores how Indigenous fire management could help save Australia. On Friday Victor will share his important knowledge of our country in 'Elemental: Fire, Earth, Water' and later in the panel 'Small Green Shoots; Nature and Healing'.
Young Bundjalung climate activist Mia Thom is co-organiser of the School Strike 4 Climate movement within the Byron Shire and was named Byron's Young Citizen of the Year. Mia appears in Saturday's program presenting a powerful and hopeful view on the panel 'I Want to Change the World.'
Bundjalung Yaegl hip-hop artist and writer Mitch King and Bundjalung arts leader Rhoda Roberts OAM will discuss the creation of Flow for locally based theatre company NORPA in collaboration with Yaegl elders. Rhoda Roberts was recently appointed NORPA's Creative Director First Nations.
For Children
Gunai woman and award-winning children's author, poet, teacher and artist Kirli Saunders will discuss her works during Sunday morning's Kids Big Day Out including The Incredible Freedom Machines, Bindi and Kindred.
Make a Donation
Join these First Nations writers and many more at Byron Writers Festival 2021 to celebrate the power of story as a means to connect, heal and make change.
Every year Byron Writers Festival fundraises for the important work undertaken by the Indigenous Literary Foundation. Festival patrons are encouraged to make a donation in one of the orange boxes that will be circulating the Festival site with volunteers or at the ILF tent.