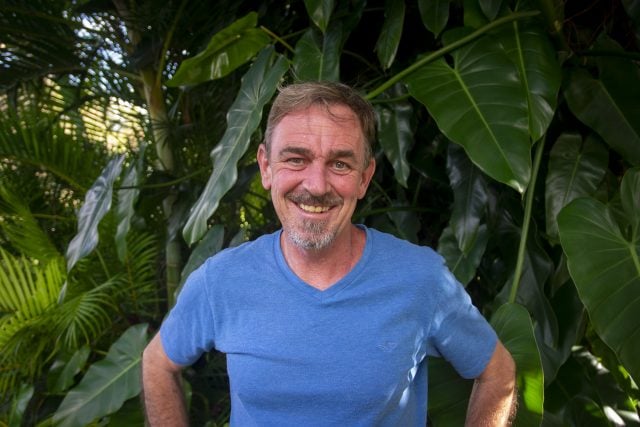 UPDATE:
The Ballina Shire Council has voted unanimously to ask for state government commitment on waterfront affordable and social housing as part of a marina upgrade.
All councillors were present for the vote on Cr Keith Williams' proposal.
ORIGINAL STORY*
The Ballina Shire Council is due to vote today on another chance at tackling the region's declared housing crisis, this time via a marina development on state-owned land.
The Ballina Marina site in West Ballina is the subject of a council master plan created four years ago but yet to be endorsed by the NSW government.
Proposed designs include landscaped public areas alongside and near the Richmond River and Fishery Creek, commercial buildings with shop-top housing and multi-level residential buildings.
Some of the residential buildings are as high as five storeys and Ballina Shire Councillor and Labor mayoral candidate, Keith Williams, said when the plan was on public display the council received complaints about the design breaching height limits.
Please respect our height limits and build social housing, says councillor to state gov
Ballina's height limits only allowed for three storeys, Cr Wiliams said, before assuring The Echo the council would ask the state government not to break the rules, although it had no power to enforce them.
Nor did the council have the power to insist the state government fund the housing development itself rather than contract it out to developers, or mandate allocations for affordable or social housing.
Nevertheless, Cr Williams is today proposing the council write to the government requesting 25% of the development be designed as a mix of affordable and social housing.
The government released a Housing 2041 strategy earlier this year that included invitations for anyone to come up with ideas for how public land could be used for housing.
Ballina council a 'spectacular' failure on housing diversity, says Labor mayoral candidate
'We need this project to be an example of how we incorporate a range of housing choices within a larger development,' Cr Williams wrote to The Echo.
Cr Williams said planning for housing diversity was an area where the Ballina Shire Council had 'spectacularly failed'.
'While huge areas of the Shire have been re-zoned residential in the last decade, not once has Council forced developers to include what could realistically be described as affordable housing,' Cr Williams said.
The independent-turned-Labor member referred to council rezoning approval in March for a project called the Lennox Rise Estate.
He said the council had allowed medium density zones to be wholly comprised of 450m2 blocks instead of insisting on any flats, units or townhouses, the types of dwellings typically used for social or affordable housing.
'They're just slightly smaller McMansions on tiny blocks,' Cr Williams wrote, 'a very poor outcome for our community, but I'm sure the developer was delighted'.
Ballina's housing crisis an echo of Great Depression says Cr Williams
'The housing crisis is a real and urgent problem in Ballina,' Cr Williams continued, 'an increase in the average rent paid from $450 to $620 per week in the last year alone likely represents the single largest impoverishment or displacement of families in the shire since the days of the Great Depression in the 1930's'.
'Ballina risks becoming one of those places where the people that work here, can't afford to live here.'
Cr William's motion to be presented at today's council meeting features two parts as follows:
'That Council write to the Premier, Deputy Premier, Minister for Roads and Transport, Minister for Regional Roads and Transport, the Minister for Housing and local Parliamentary representatives urging the State Government to activate the Ballina Marina Masterplan as a key economic development project for Ballina.
'That given the housing crisis currently being experienced by the Shire, Council request that at least 25% of the development be made available as a mix of affordable and social housing.'
Debates over what deserves waterfront land
As recently as August, the Ballina Shire Council rejected a similar proposal from independent Councillor and fellow mayoral candidate Jeff Johnson concerning the old depot on Ballina Island.
During council debate, independent Cr Stephen McCarthy, a former member of The Nationals also running for mayor in December, described the site as inappropriate for affordable or social housing due to it being 'waterfront' and 'too expensive'.
Cr Ben Smith voted against that project, saying he was influenced by Cr McCarthy's comments.
The voting precedent casts doubt over the likelihood of the two councillors supporting Cr William's proposal for social and affordable housing on more waterfront land.
The Echo has submitted several questions to the ministers for planning and housing, Rob Stokes and Melinda Pavey respectively, concerning its support or otherwise for affordable and social housing in the Ballina Marina redevelopment and its respect for local planning height limits.
Departmental media spokespeople said earlier this week they were trying to get the desired information and would share it as soon as possible.
This story was originally published on Thursday 25 November 2021 under headline: Ballina mayoral candidate calls for marina project to include social housing