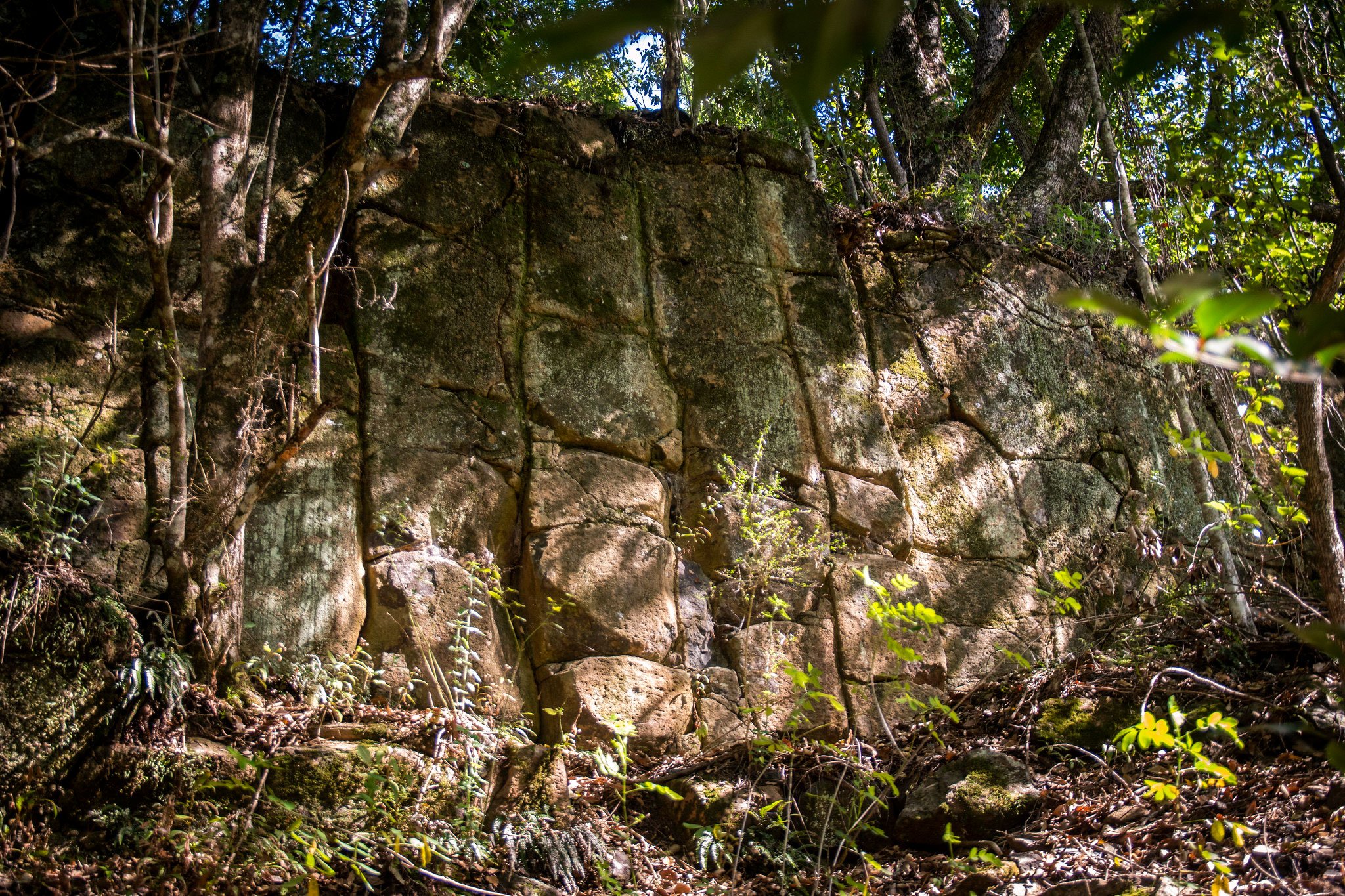 Last weekend a group of photographers and conservationists made a trek up Banyam Baigham, Lismore's Sleeping Lizard, to capture images of the landmark reptile for posterity.
The field trip to the southern section of what whitefellas call the North Lismore Plateau was held last Saturday, and was also a chance to celebrate the handing back of that place to the Traditional Custodians, the Widjabul Wia-bal people of the Bundjalung Nation.
Bundjalung Elder Uncle Mickey Ryan guided the group, which included Nan and Hugh Nicholson, Andrya Hart, Duncan Wilson and David Lowe. The event was organised by Dot Moller from the North Lismore Plateau Protection Association (NLPPA).
Ms Moller said the area is a significant Widjabul Wia-bal place that is home to at least three endangered birds. 'The historic handback was the start of a process that may take some time to complete. We have to wait for the Lismore Council to resolve legal formalities and practical issues regarding the hand over.'
Uncle Mickey Ryan, who visits the site fairly regularly, said he always feels energised when out on country, especially the North Lismore Plateau, as it is his connection to country. 'Our culture and heritage is so essential,' he said. 'It links the past and the present, it is a part of our cultural identity with a sense of belonging to the country.
'The protection and conservation of our heritage is so important in keeping the identity, health and well being for our future generations.'
Conservationist Nan Nicholson said the dry rainforest around Lismore has always has had the greatest species diversity of all the rainforest types. 'The Sleeping Lizard would have been no exception,' she said.
'It was remarkable that in just a short walk in a very limited area through forest that had been completely cleared we found over 40 native species of rainforest regrowing. With the adjacent eucalypt ecotones, the diversity must have been impressive indeed.
'There is no reason why this could not be re-created.'
Another purpose of the group adventure was to capture images. The photographic results of the day will make up an exhibition Pictures from the Sleeping Lizard which will open this Friday and be available for two weeks.
Ms Moller said that COVID permitting, everyone should try to get there. 'Not only will you be supporting a volunteer run Community Gallery, but you can take a look at something most of us have never seen before.'
Uncle Mickey said he was really happy to share the experience with the group. 'It felt so good taking people up on our hill,' he said. 'It's all about sharing and caring, which is a big part of our culture.'
For more information about the exhibition, visit: the Serpentine Gallery website:www.serpentinearts.org.