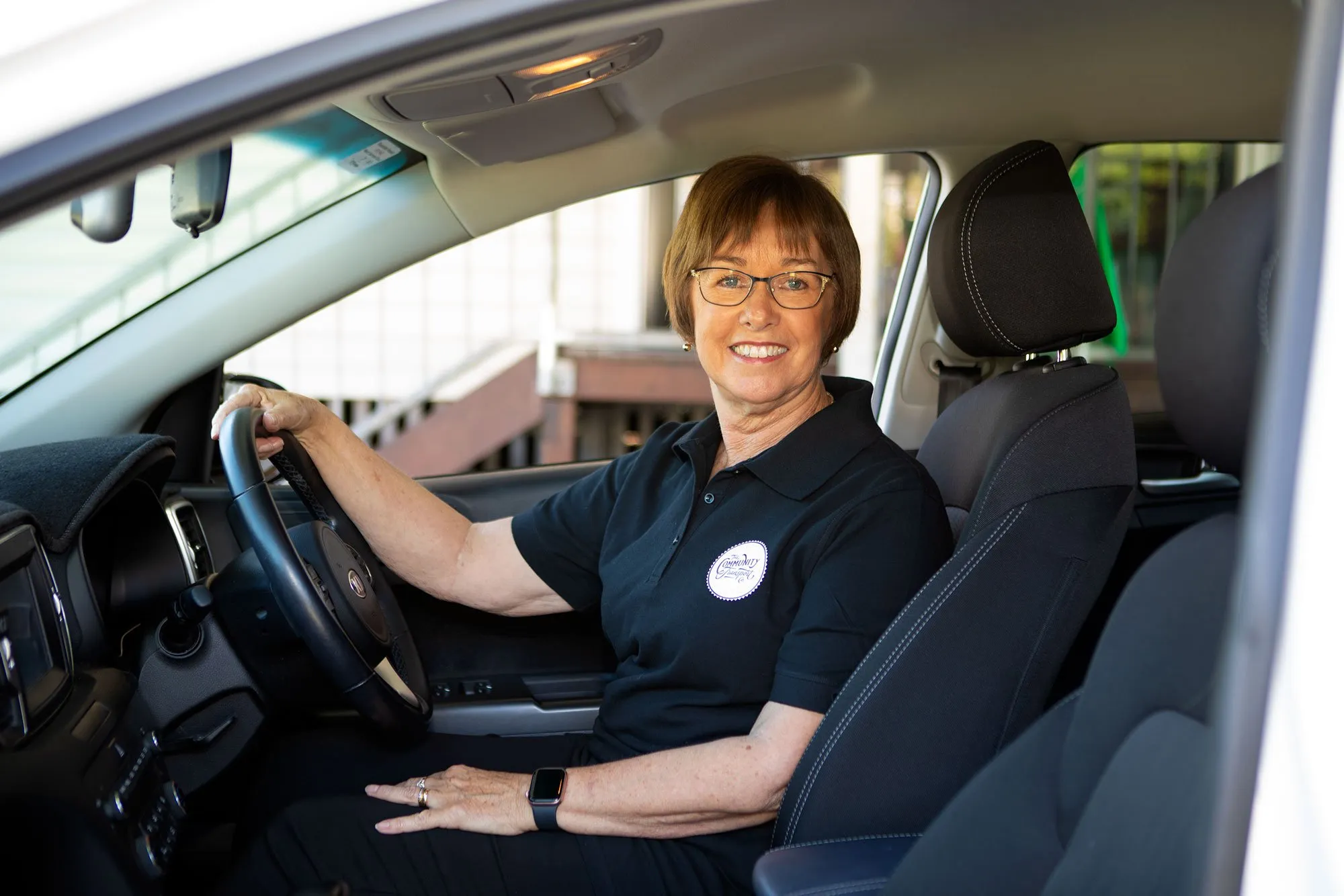 There are hundreds of reasons that people who are frail, aged or have a disability, cannot drive themselves or be driven by family members, to important appointments and meetings. Cue Community Transport.
Community Transport on the Far North Coast delivers over 80,000 trips to locals every year, and it does so with the help of a great group of volunteers.
There is a need for more volunteer drivers in the Byron, Ballina and Tweed Shires and Community Transport is hoping people might have a few hours a week to spare. Cue you!
A huge difference in people's lives
Community Transport CEO Bethany Langford said the service relies on volunteers to help people who can't use regular public transport or their own vehicles. 'It's a great way to make a huge difference in people's lives.'
Volunteering for Community Transport is also a great way to get solid work experience for job seekers or for retirees to meet Centrelink obligations.
Community Transport provides Volunteers with fleet vehicles, training, uniforms and references, as well as a wonderful feeling of supporting your own community.
Ballina resident Sue has been volunteering a day a week for over two years and says that her husband has been volunteering with the service even longer.
It's nice to be able to pay back
Sue is transitioning to retirement and also works one day a week as a medical receptionist. Sue feels that being a volunteer driver is her way of giving back to the community. 'My mum used to use community transport. I was so appreciative that I knew that she could get to her appointments. It was great. So it's nice to be able to pay back what I was given through my mum.
'Community transport is so good because some people just haven't got family and friends around who can take you to appointments, or, they want to be independent. They can just ring up and say, "I've got an appointment" and I can go and pick them up. But it's not only that – it's also the social side. It gives people a chance to interact with people – some of them are quite lonely and it gives them a chance to get out.
Volunteering has amazing benefits
Bethany Langford says that many volunteers find that as well as helping others, their own health and wellbeing improves. 'Research shows that volunteering has amazing benefits including lowering blood pressure, reducing stress and depression and increasing physical activity.'
Sue said she feels the service is very important. 'It's a much-needed service. A lot of those elderly people had licenses and had their independence, and then it's taken away from them. Many of them liked that independence and they don't want to rely on their son or daughter.'
Sue says that personally, she gets a lot of joy from driving people and knowing she is helping her community. 'That's a pretty big thing and without volunteers, the services aren't available.'
For more information on joining this organisation as a volunteer, call your local Community Transport office on 1300 875 895.