Anyone with ideas for improving or protecting particular parts of Lennox and Skennars Heads has until 28 October to let the Ballina Shire Council know.
The council has extended a non-compulsory community consultation period as part of preliminary work towards a Lennox Head Strategic Plan [LHSP].
'Lennox Head has undergone great change over the last decade,' information from the Ballina Shire Council says, 'the new suburbs we see today were planned for in the Lennox Head Community Aspirations Strategic Plan 2002 and Lennox Head Structure Plan 2004'.
The council says most of those plans have been delivered, while the new LHSP is to guide a twenty-year vision until 2043.
Interactive map makes giving feedback easy
Perhaps the easiest way to offer suggestions is via the council's interactive map of the area included in the plan's scope.
Visitors to the map are invited to drop a virtual pin anywhere within the plan's scoped area, which is divided into North Lennox, Lennox Village, West Lennox, East Lennox, North Creek and Skennars Head.
Users are asked to explain what the chosen spot represents to them, what they'd like to see happen there, and to upload any relevant photos via their dropped pins on the map.
Suggested categories for chosen spots are:
a special place that contributes to local character;
transport – missing connections or opportunities;
safety concerns;
recreation – new opportunities;
other.
Boardwalks, bike paths, a new school and more trees wanted in Lennox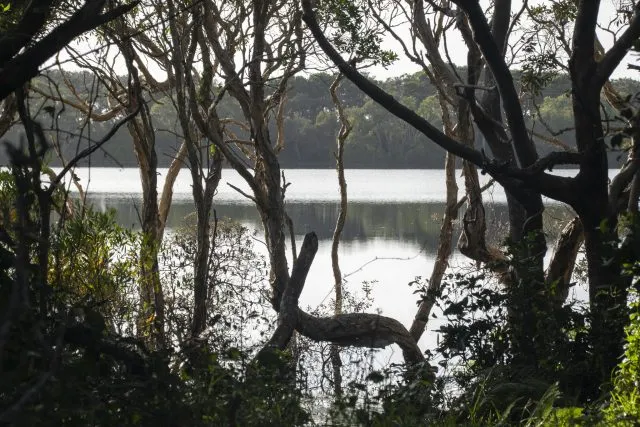 Examples as of Tuesday morning from participants included suggestions for where to put a new Lennox Head public school and a new children's park; requests for environmental protection and more trees; a boardwalk at Lake Ainsworth; new footpaths near the beach and bike paths elsewhere; and pleas against development of certain roads and carparks.
The council's Your Say section of its website also includes a survey open to anyone, regardless of whether they live or work in the Ballina Shire.
'The survey is really about getting the community to identify key landmarks, views and places that they identify as quintessentially Lennox and that they really value about the area,' Ballina Shire Council Strategic Planner Brigid Pearse told The Echo.
Ms Pearse said the council had listed several places as suggestions for existing landmarks, including Lake Ainsworth; the Lennox Alstonville Surf Club; the Lennox Head shopping village; Pat Mortimer lookout; the water tower at Lennox Head; and coastal heathland between Lennox and Broken Head.
Views such as that from the Lennox Headland looking north and south, and across Lake Ainsworth to trees on the western side could also be considered worth protecting in a strategic plan, Ms Pearse said.
Councils asked to develop 'character statements'
The council worker said the LHSP would help the council develop so-called 'character statements' introduced by the NSW government in 2019.
The statements were aimed at letting councils strengthen planning documents, although it was unclear exactly how the statements would work in terms of regulations.
Ms Pearse said staff were still seeking advice from the state's planning department.
Councils had initially been allowed to add the character statements to Local Environment Plans but had since been told otherwise.
Ms Pearse said the Ballina Shire Council had consulted other local government character statements in development, including work at the Shoalhaven Council.
A community reference group of twenty Lennox residents representing various ages and stakeholder status was offering suggestions for the strategic plan, Ms Pearse said, with the group's sixth and final meeting due to happen in mid-October.
The council was also to host a listening stall at the Lennox Head markets on Sunday 9 April from 8am – 1pm.