A new mobile phone app has been launched with the aim of empowering victims of domestic and family violence in NSW.
The 'Empower You' app means that people have access to an innovative new application designed to discreetly document abuse and provide better access to support services.
NSW Police Domestic and Family Violence Portfolio Owner, Assistant Commissioner Stuart Smith, unveiled the 'Empower You' app yesterday – that app was developed as part of the commitment to ensuring better outcomes for victims of domestic and family violence across the state.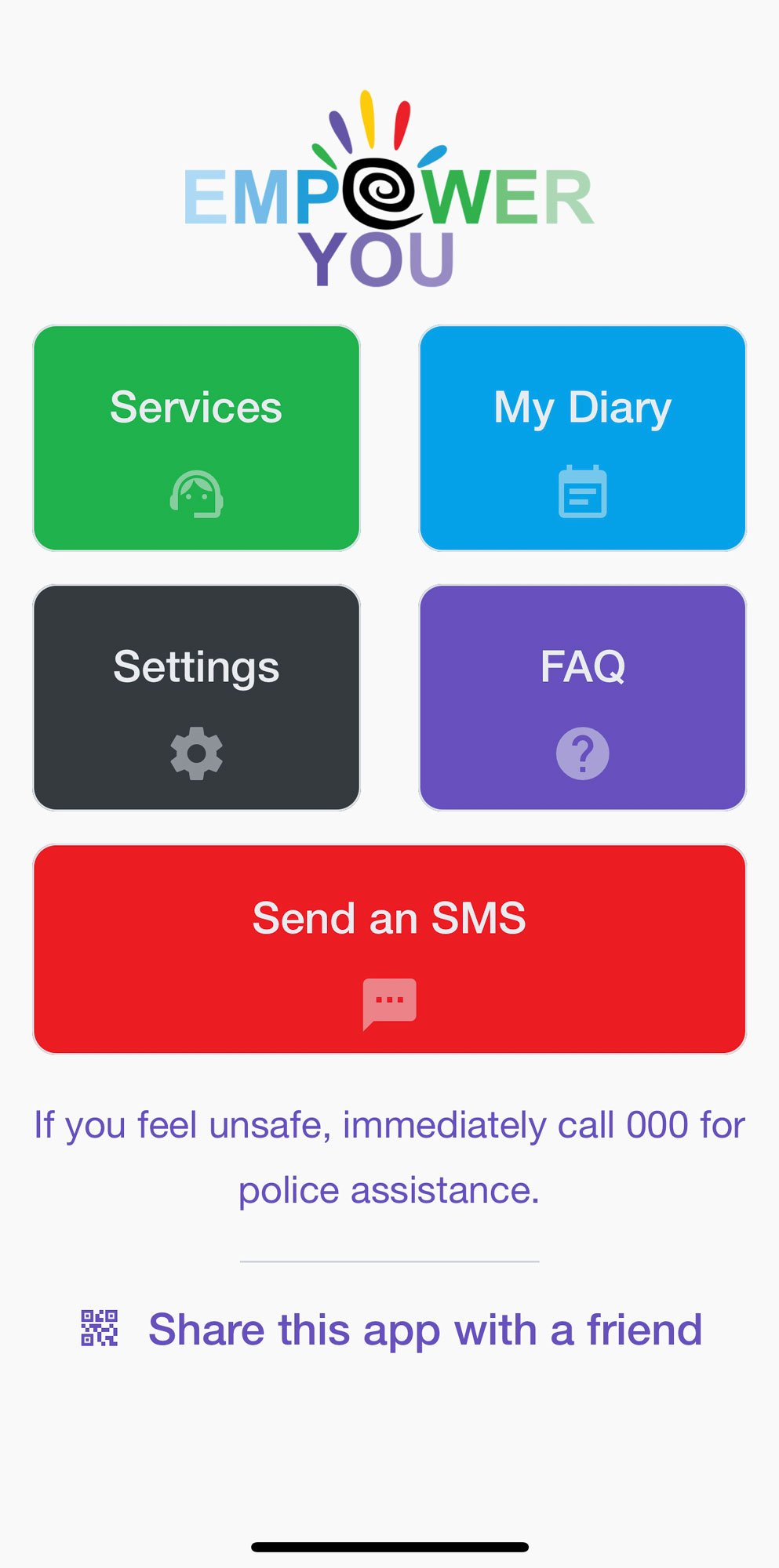 Domestic and Family Violence Reform Project
The concept of the app was presented by the Blacktown DVLO Team to senior officers as part of the Domestic and Family Violence Reform Project, which was established last year to change the way police respond to and prevent domestic violence.
NSW Police Commissioner Karen Webb said the initial idea for the app came from a NSW Police officer with extensive experience in dealing with and supporting victims of domestic violence in Western Sydney.
'When we established the Reform Project, a call was put out to all staff to submit their ideas in terms of improving the victim experience and I couldn't be prouder seeing this concept from the team at Blacktown come to life,' said the Commissioner.
A inspirational story
'Sergeant Lisa Clemence's experiences with victims, particularly the story of a local survivor, Hayley, inspired the idea of putting all the right information in one place which is easily accessible at any time.
'She harnessed the coding and app developing skills of Sergeant Sam Morgan and together they created Empower You to include a private diary, a coded emergency signal feature, which can also send their GPS location, simple connectivity to Triple Zero for emergencies, and links local support services.
'Not only does this app allow for victims to easily document abuse, which is often difficult to recall when in distress or when it occurs over long periods of time, we believe this app has the potential to save lives.'
Prototype developed by technical experts
The prototype for the app was then further developed by technical experts from the Force's Technology Command to ensure the functionalities comply with legislation, which allows the data to be presented at court as evidence.
Assistant Commissioner Stuart Smith said it's intended the 'Empower You' app will do exactly that – empower victims of abuse.
'The 'Empower You' app was designed to be user friendly, intuitive, and interactive, while still having the best safety features for user privacy and discretion,' he said.
'It has inbuilt features to keep it private on any mobile, including passcodes and quick lock, and has a modest-looking icon that's designed not to alert perpetrators.
Documenting an incident
'The diary feature allows a victim to collect their thoughts – including photos of injuries and property damage, and screenshots of emails or messages – and document an incident when it happens, no matter how minor or whether they report it to police at that time.
'This is especially important in terms of coercive control, where we know a victim often feels helpless, so with 'Empower You', the abuse is clearly demonstrated, and the power comes back to the victim.'
The app has since undergone rigorous testing, which included intensive consultation with experts in dealing with domestic and family violence victims, service providers, advocates, and other key stakeholders.
The 'Empower You' app is available in the Google Play Store and the Apple App Store, and NSW Police officers have QR codes on their MobiPOL devices to link to the app in the stores to download.
Victims of domestic and family violence can also seek advice and services by contacting 1800RESPECT (1800 737 732) or visiting: https://www.1800respect.org.au.
Reports of domestic and family-related crime or abuse can be made by contacting or attending your local police station. In an emergency or life-threatening situation, contact Triple Zero (000).
Anyone with information relating to domestic and family-related violence is urged to contact Crime Stoppers: 1800 333 000 or https://nsw.crimestoppers.com.au. Information is treated in strict confidence. The public is reminded not to report information via NSW Police social media pages.