World Environment Day Festival in Murwillumbah on Sunday once again proved hugely popular with a 20 per cent increase in people enjoying the day. 
'It was busy the whole day,' said event organiser Marion Riordan.
'There were some really well attended events including Rebecca Whan's earth building demonstration which was super popular as well as Uncle Franc's learning from Country yarning circle. The debut performance singer songwriter Nomi Ben Harusch was sublime.'
The day is held at Knox Park in Murwillumbah by the Caldera Environment Centre and is supported by Tweed Shire Council.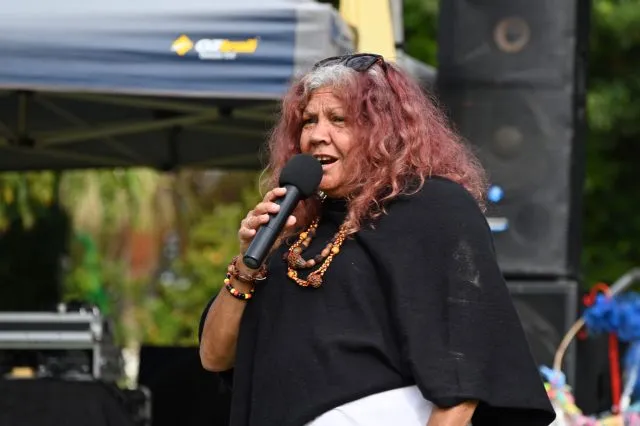 Speakers on the day included Donovan Teal, Tweed Mayor Chirs Cherry while the welcome was done by Diesre Currie and the day was MC'd by local comedian Mandy Nolan.
There was lots of entertainment including tumbling and fun by Hoopla Circus and the Pitts Family Circus as well as the Harry Hackett Glossy Squad.
'The Finale was by Kazuna Japanese Taiko troupe who gave us an acoustic, full body drumming that reverberated earth's power to a spell bound crowd,' Marion told The Echo. 
End native logging
Local ecologist Dailan Pugh and North East Forest Alliance (NEFA) spokesperson Susie Russell both spoke on the need to end native forest logging in NSW.  
'This was beautifully reinforced in songs by Terri Nicholson, a child of the Terania Creek forest campaign in the 70's,' said Marion. 
They highlighted the essential role that community action has played in saving the remnants of Australia's Big Scrub Rainforest and alerted the community to major forest actions against native logging coming in August. There will a rally in Lismore on 12 August in the lead up to the Federal ALP conference to put the focus on forests and call for an end to logging native forests in NSW. For more information check out the Bob Brown website.