When it is public land and there is strong community opposition, then what right do government organisations like NSW Forestry have to continue logging?
Wilkarr Kurikuta, a Ngemba, Wangan and Jangalingou man, is currently locked-on to industrial logging machinery in Newry State Forest at the front line of the communities fight to preserve NSW forests from logging. 
'I'm here for my old people and my sister, a proud Gumbaynggirr woman, to exercise my sovereign right to protect country,' said Wilkarr.
The publicly owned Newry State Forest on the Mid-North Coast has been locked down with a heavy police presence in the ongoing conflict over the industrial logging of public native forests in NSW.
'Newry is critical koala habitat and is a vital part of Labor's promised Great Koala National Park (GNKP),' said Sue Higginson, Greens MP and spokesperson for the environment.
'I know Wilkarr as Nifty. He is a beautiful fierce First Nations justice warrior who loves his Country and his people. I represented him in court a few years ago for trying to protect Gumbaynggirr Country, his sister's Country. When Nifty spoke his truth in Court we were moved to tears – the Magistrate commended Wilkarr Kurrikuta for his truth and bravery.
'Newry State Forest, Gumbaynggirr Country, is being destroyed by the NSW Labor government right now. Critical koala habitat is being driven out of the public forest estate on the back of timber trucks escorted by police. This logging operation is driving koalas to extinction.'
Sacred Gumbaynggirr lands
Members of the community in support of Gumbaynggirr elders camped at the forest for nine months in 2021 during a high profile blockade that delayed the commencement of logging operations. In May this year Newry State Forest was relisted as 'approved' for logging and then last week became 'active', reigniting the battle to protect critical habitat of the endangered koala and greater glider and sacred Gumbaynggirr lands.
The State owned Forestry Corporation has installed locked steel gates around the public forest and called in NSW Police, with the first truck loads of trees spotted leaving the forest on the morning of Monday, 31 July under police guard. Gumbaynggir elders set up a contained and monitored sacred fire on Sunday 30 July that was extinguished by Urunga Fire Brigade under direction of the NSW Police and in a violation of sacred Gumbaynggirr Lore, according to the Bellingen Activist Network (BAN).
BAN has also highlighted that the forest is critical koala habitat, as proven by multiple surveys, and is home to many more threatened species. 
'The forest borders the Kalang River, which is likely to now be polluted with sediment, as seen in other areas where logging zones flow into rivers,' said a BAN spokesperson.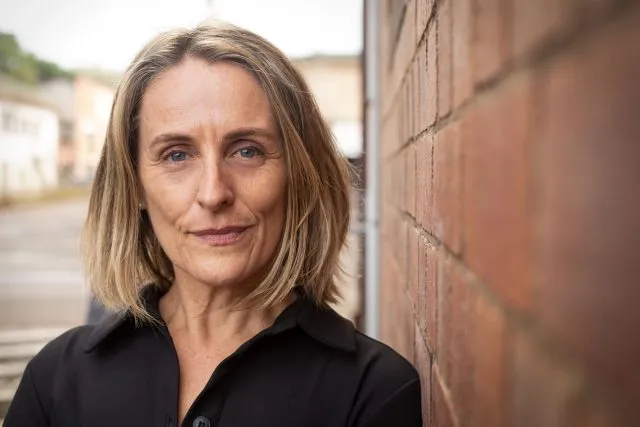 Labor promise of GKNP
'Newry is critical habitat to a number of forest dependent species threatened with extinction including koala, greater glider, yellow-bellied glider, masked owl, glossy black cockatoo, golden wattle and others. We cannot afford to destroy this important biodiversity hotspot. Labor promised to create the Great Koala National Park, it is socially, economically and politically misleading to now log the heart of it,' said Ms Higginson. 
'The Government's decision to log this forest now, in the circumstances, is dangerous and very divisive. People have vowed to stand up to protect this forest. This conflict is on the government – they need to show leadership, to implement good policy and to stop the logging at Newry now.'
'While the Voice referendum continues to make headlines, the government needs to recognise that Indigenous people are already using their voices to say 'No' to projects that threaten the wellbeing of their land and culture point out BAN.
'You should expect resistance, until we have appropriate repatriation, truth and healing and an end to the destruction of our land and waters,' Wilkarr shared.
'This is my cultural obligation to disrupt the colonial forces of ecocide, corruption and greed that forced my people into generations of oppression. My people never consented to the raping and polluting of this continent.'
Climate boiling
Last week the United Nations declared us to be in the era of global boiling, following the cascade of catastrophic extreme weather events, heatwaves and temperatures never recorded before in the Northern Hemisphere. Iran has announced two days of public holidays this week due to 'unprecedented heat' according to the New Daily. The Tree Scorecard released by the World Wide Fund (WWF) on Monday ranks NSW as the worst in the nation.
'Compounding the harm is that logging our public native forests is contributing significantly to the climate crisis,' said Ms Higginson. 
'Our native forests are an essential part of our frontline defence against the worsening impacts of climate change. Cutting our forests down emits large amounts of carbon every year, but leaving them standing and regenerating them draws down carbon from the atmosphere and stores it. We are literally destroying biodiversity and boiling the planet at the same time. It is so hard to comprehend what the hell the government is doing. It's shameful – the government is failing our forests, the community and our chances to fend against the climate crisis.'