The Tweed Shire Council has refused a development application (DA) for an 11-lot subdivision at the site of 40 Creek Street, Hastings Point. 
The site is zoned residential but 'has significant environmental constraints as well as being flood prone' according to the staff report. Despite that, Council staff recommended approval of the DA. 
Mayor Chris Cherry told the Council meeting (3 August) that in 2019 she had been one of the councillors to propose 'in-principle support' of the subdivision.
'Looking through that and looking at what that support was based on, it was conditional support based on this application not increasing its development footprint. It was based on it complying with a number of different conditions that were very important to the council of the day and the community.' 
Councillor Cherry said point six of the in-principle support stated that:
'Any future development application that proposes to increase the number of lots, reduce the size of lots or vary any other developments controls to intensify yield or the development footprint or further impact on the buffer or environmental areas will not be looked on favourably by Council.'
Cherry went on to detail a number of ways that the current DA went beyond the basis of the in-principle support, saying that in 'the proposal in 2019 only three of the lots were intercepting into the 75m ecological buffer zone. Now most of them are, I think seven of them now [are] into that 75m buffer zone. So the developable footprint has increased. 
'The lot for the existing house was 800 square metres in the plan in 2019. It is now 1,470 metres square.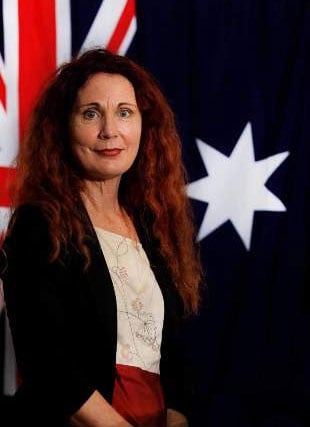 2022 flood
'There are a lot of changes that have been made that increased the impact of this development. But the biggest thing that has happened in the time since the in-principle support was given is the 2022 floods. I think that has been such a big wake up call for all of us. And we've heard today from the flooding experts, from Floodplain Management Australia and the planning expert who came forward, just how much consideration we should be giving to the location, to the impact of storm surge in a climate change future that we are most definitely going to see. And I think it is imperative that we take this very seriously. 
'Most of you would have seen the article in the Sydeny Morning Herland [saying] that it is inexplicable that Hawkesbury Council keeps approving developments of a floodplain when they have gone through such a massive flood. It is the same for us. We can't keep repeating the same mistakes. We can't keep saying it will be okay. To put 2.2m of fill across this site to get flood immunity for the new residents is simply not the way. That's not good planning. That's not the way we need to go forward as a community. 
'I don't think that would be responsible as decision makers to approve that. I am asking you as councillors to consider that. To think about that evacuation route that was spoken about in public access. And to think about how we can't provide a safe evacuation route for this community, or at least is hasn't been properly considered in the report that has been presented to us. It is really important that we consider this in our climate change future. I think that I have picked up on a lot of different issues in terms of the fill, in terms of the earthworks that would be required. Even in terms of the mosquito midges issue that hasn't been considered adequately in this proposal. I think that as responsible decision makers we need to refuse this application.'
Councillor Warren Polglase spoke in favour of the DA pointing out that historically there was a proposal for an over 40-lot subdivision at the site. 
Councillor Cherry highlighted that 'this is a big application with a very, very long history' with the community having objected to the overdevelopment of the site for the last 40 years. 
Most biodiverse LGA in NSW
Councillor Dr Nola Firth highlighted the environmental values of the site and the likely impacts of development. 
'This proposal is to build on an estuary that has been filled in. When we look at the map you can see above and below where the single house is that there are ponds both above and beyond. On the map given to us by staff you can see where the fill finishes down on the coastal side. 
'Apart from flooding, which is a very serious issue [there is] environmental protection. We have such a huge responsibility for looking after our environment. We are the most biodiverse region in NSW and the second or third in Australia. Habitat loss along with weeds and feral animals is the main loss of biodiversity.'
'This piece of land is beside Cudgen Nature Reserve and is zoned environmental protection wetlands and littoral rainforest. It has got a high conservation area on the biodiversity habitat map. It is key fish habitat, threatened fauna and bird species. Is core koala habitat, within a wildlife corridor. Has high, medium, low value aquatic ecosystems across the site. 
'This proposal does not adhere to the koala plan of management (KPOM). This is 340 square metres of koala habitat, mature. Justifying taking this away by tube stock seems very problematic. We are not sticking to the buffers. There's also a 100m buffer under the B23 control plan that should be there between development and wetlands.'
Issues of light, noise pollution, issues of dogs, illegal clearing etc were also raised. 
'The community is definitely being impacted,' said Cr Firth. 
'They have been fighting for 40 years about this particular development. They have put up with important mangroves and trees being cleared.'
The DA was refused by all councillors except Cr Polglase.