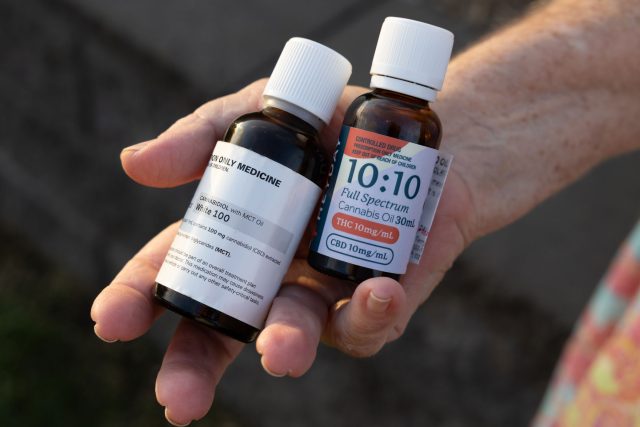 NSW MLC Jeremy Buckingham introduced a bill to NSW Parliament that would ensure that medicinal cannabis users no longer had to fear losing their driving licence if they tested positive for cannabis but were not impaired by the drug at the time of driving. 
The Road Transport Amendment (Medicinal Cannabis) Bill 2023 was introduced into the Legislative Council (Upper House) last night and seeks to amend an anomaly where medicinal cannabis is the only legally available prescription drug penalised by police in roadside drug testing operations says Mr Buckingham. 
He stressed that the defence would only be available to patients who obtained and used cannabis as a result of a prescription and under medical supervision, and who were not impaired at the time of testing. 
'The issue here is that cannabis remains detectable long after any impairment to driving has ceased,' explained Mr Buckingham.
Challenging for rural and regional patients
'This is patently unfair to patients who find medicinal cannabis effective in controlling the pain associated with a range of conditions from multiple sclerosis and arthritis to anxiety and posttraumatic stress disorder. There is no other prescription drug unfairly penalised in this way by law enforcement. These unfair laws are specifically harsh for those in regional, rural and outer suburban areas where public transport is simply not an option.'
It is particularly challenging for people living in rural and regional areas who rely on their cars to get to work, do shopping, and get to their doctors etc. 
Speaking to the media 73-year-old Ballina local Dale Dunster said that she still owns a car and has been taking cannabis oil to help with Parkinson's which she was diagnosed with about 12 years ago. 
Ms Dunster had worked in a bank for 25 years and then as a community nurse for ten years and said that the ability to drive would be of significant benefit to people who took medicinal cannabis without the threat of losing their licence. 
'We introduced the bill last night and were hoping to get it debated at the end of August. Between now and the end of August we are going to be lobbying the government and hoping they will say yes. If all goes well it could be passed into law by the end of the month,' a spokesperson for NSW MLC Jeremy Buckingham told The Echo. 
'If not, then we will keep fighting.'
Drug summit
Yesterday, when the Greens proposed legislation and taxation of cocaine, Matt Noffs, CEO of the Ted NOFFS Foundation told The Echo that now was the right time for a NSW drug summit. 
'The government could do a drug summit without hesitation,' Mr Noffs said. 
'We are absolutely on board with a drugs summit and are looking forward to exploring a wide range of options including legalisation of cannabis for personal use. We already have a bill prepared for that,' said Mr Buckingham's spokesperson. 
'Our understanding is that a NSW drugs summit will be taking place early next year, possibly as early as March.'