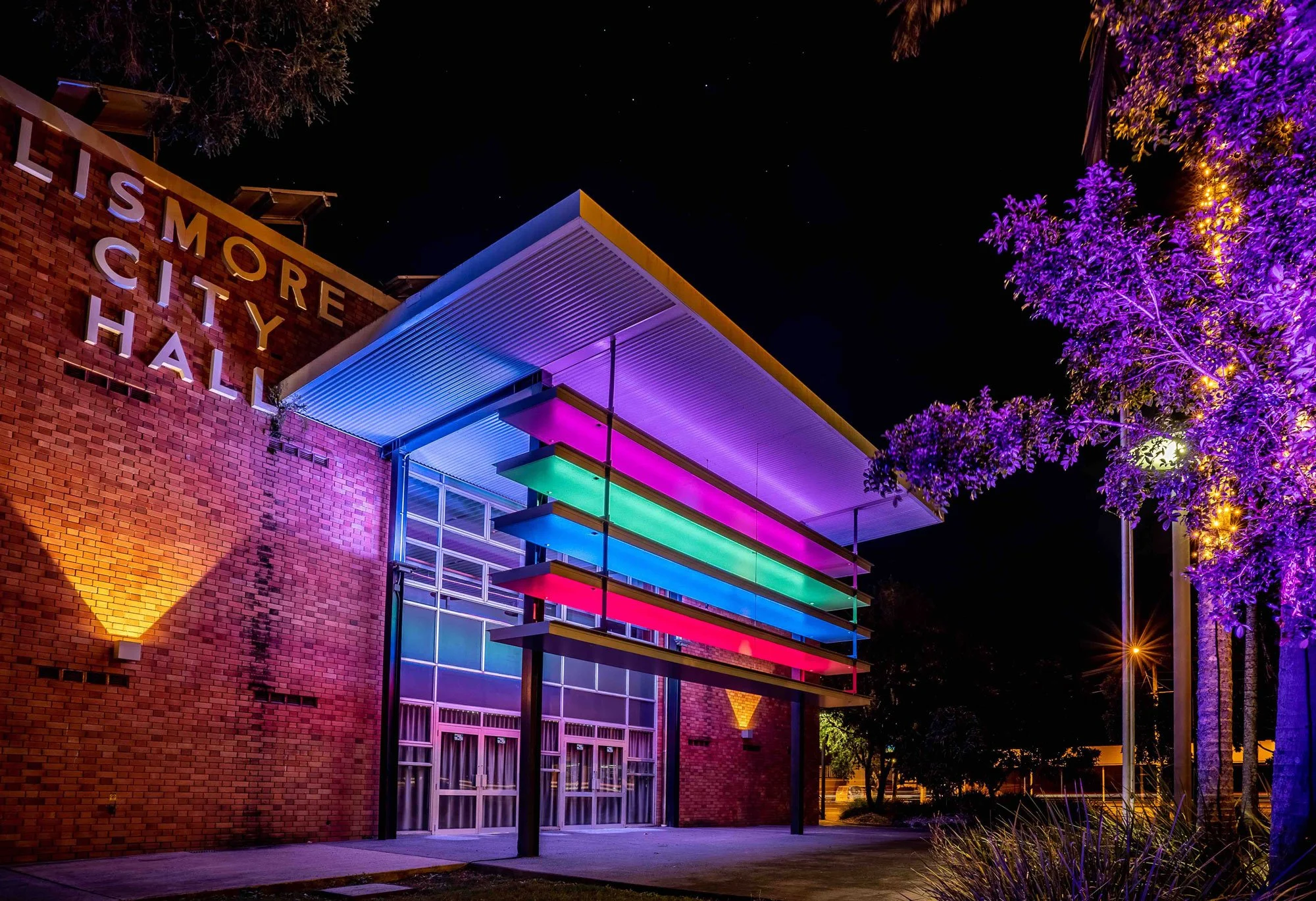 Lismore Council say they have welcomed a $15 million grant funding announcement – the State and Federal Government's grants will assist Lismore's City Hall and, arts and cultural sector as they continue to rebuild after the February 2022 natural disaster.
Mayor Steve Krieg said the announcement was great news for the community and will allow popular services like the library and art gallery to continue to provide services while their buildings are being repaired, as well as delivering flood resilience and functionality enhancements to Lismore City Hall.
'This is great news for the entire community, including library users and our arts community.
'Our community has missed City Hall, the Lismore Library and the Regional Art Gallery since the natural disaster and these grants are a significant step in Lismore's rebuild.
'I would like to thank local State Member Janelle Saffin and Federal Member for Page Kevin Hogan for their assistance in getting these important grants.'
$8 million for community organisations
About $8 million of the total package will go to community organisations within the local government area, with Council receiving almost $7 million, which comprises of:
$5.2 million for Lismore City Hall flood mitigation and sustainable improvements
$177,240 for the Lismore Library to create a meeting and workshop space at Lismore Central Shopping Centre, and
$1.3 million for the continuation of the Pop-Up Regional Art Gallery and office space in Magellan Street.
The heart of community life
Member for Lismore Janelle Saffin said the rebuilding is vitally important to help re-open arts, cultural and community spaces.
'They are at the very heart of community life.
'We rely on our galleries, museums and cultural hubs to revive our spirits and tell our stories and they are critical to the identity of our cities and towns.
'Investing in these spaces is about investing in the future of our communities so they can flourish.'
A role in recovery
Member for Page Kevin Hogan said the grants will play a role in our recovery.
'The restoration of our civic buildings after the floods is an important stage of the recovery and the creation of cultural facilities and activities is essential to restoring our community wellbeing'
The projects were successful through the second round of the Community Local Infrastructure Recovery Package – Arts and Cultural Assets Program, designed to support medium to long-term recovery under the Commonwealth-State Disaster Recovery Funding Arrangements.