"Writers do not merely reflect and interpret life, they inform and shape life. The role of the writer is to lift people up, not lower them down."
– E.B. White
The Festival is finally here! The small team at Byron Writers Festival works all year to create this renowned gathering, Australia's largest regional literary festival that explores the myriad threads of our daily lives, our communities and the broader world.
The thought-provoking 2018 line-up includes 140 writers and thinkers who help shape our national conversations with their engaging and sometimes provocative stories and ideas. These masters of storytelling will unfold new horizons, entertain and deliver poignant and powerful memories, and will bring to life the observation of author E.B. White.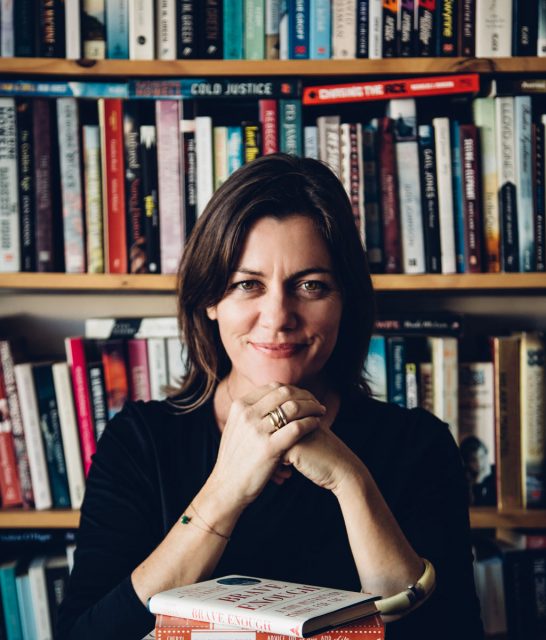 The wide-ranging program is destined to engage you in enlightening discussions throughout 117 sessions at the Festival site, Elements of Byron. These conversations will continue to amplify and resonate throughout the feature events and workshops, which altogether comprise this year's Festival.
Once again, we will celebrate the importance of reading for children: the pathway to all learning. Along with a full Festival program, Sunday also plays host to Kids Big Day Out: a major drawcard for families in the region, a chance to make favourite stories come alive and to meet some of Australia's most talented children's writers.
Our thanks to the Byron Shire community for your immensely enthusiastic support. We wouldn't be able to stage the Festival without the friendly, dedicated participation of more than 150 volunteers who always receive an avalanche of praise from Festival-goers, authors and industry professionals alike. Sincere appreciation also to the writers, session chairs, commentators and performers whose energising creativity will surely touch us all.
The Festival is supported by nearly 100 individual partners and patrons, who add such richness and community spirit to our Festival week. Without their generous support, we would be unable to bring you this literary feast.
On behalf of the team, we warmly invite you to join us to be a part of the 22nd Byron Writers Festival, and be transported – Where Stories Take You.
Three days of ideas, stories and inspiring conversation
Three days to feed your brain, nourish your soul and reflect on the world around you. But how do you 'do' a writers festival? Here are some quick facts to help you tailor your Festival experience.
What happens at the Festival?
Byron Writers Festival brings writers and thinkers from many walks of life to Byron Bay. All the speakers are acknowledged writers and their works span a huge variety of topics – they are artists, environmentalists, journalists, philosophers, musicians and activists, and of course, novelists.  The Festival is set up a bit like a music festival, with six stages featuring panel discussions, debates, and conversations with Australian and international guests. Most sessions are 45 minutes to one hour in length, and you can wander between stages as you please.
For refreshments, you can choose from local coffee and food stalls, dining options within Elements Resort, or you are welcome to bring a picnic. Shop to your heart's content at the splendid bookshop run by our bookseller The Book Room, or browse our marketplace showcasing a select group of local artisans. Most Festival authors will be in the book-signing tent after their sessions.
On Festival Sunday, one marquee is turned over to children's authors and illustrators so the kids can have a special day meeting their favourite storytellers. Kids Big Day Out kicks off at 8.30am with Spaghetti Circus roving performers, the prelude to a jam-packed day of entertainment that will set young imaginations on fire.
Do I need to be a writer to enjoy the Festival?
No! Byron Writers Festival is all about stories and ideas, perfect for all readers, writers and thinkers. Most attend to listen to contemporary writers, engage with new ideas, meet other curious-minded people and fall in love with new books.
What's the best ticket type for me?
Byron Writers Festival caters for everyone from the seasoned literary lover to the Festival first-timer!
3-Day Passes are the usual choice for people who would like to give themselves the time and space to fully immerse themselves in the delights of the program. Choose from more than 115 sessions over the Festival weekend.
1-Day Passes are perfect if you're a Festival first-timer or if you can't attend for the whole three days. But what day should you go? Don't worry! The program is designed so there is something for everyone on each day whether your interest is in fiction, politics, music and art, the environment or the craft of writing. Each day offers a cross-section of engaging discussions on a wide variety of topics. Most writers appear on more than one day but check out the lineup at www.byronwritersfestival.com/festival to find out on which days your favourite writers will be appearing.
Feature Events are separately ticketed one-off events that mostly take place in the evenings around Byron Bay and throughout the region. They're a great option if you just want to dip your toe in the water or if you've been loving the Festival so much during the day that you want to keep it rolling into the evening!
Can I take the kids?
Yes! On Sunday 5 August one of the marquees is dedicated to Kids Big Day Out, a wonderful program chock full of entertainment for kids aged six to 12. Kids Big Day Out tickets are $40 for one child and one accompanying adult, $60 for two children / one adult or $80 for three children / one adult.
Tickets at www.byronwritersfestival.com.
• See more news and articles on the 2018 Byron Writers Festival.
Extraordinary fables, memoirs, political analysis and tales of hope and tragedy all made for another successful Byron Writers Festival, held at the Elements of Byron resort under crisp blue winter skies.
Byron Writers Festival launched last night with a 200 strong crowd. There were a few famous faces in the crowd including Thomas Keneally author of Schindler's List.
The Festival is finally here! The small team at Byron Writers Festival works all year to create this renowned gathering, Australia's largest regional literary festival that explores the myriad threads of our daily lives, our communities and the broader world.