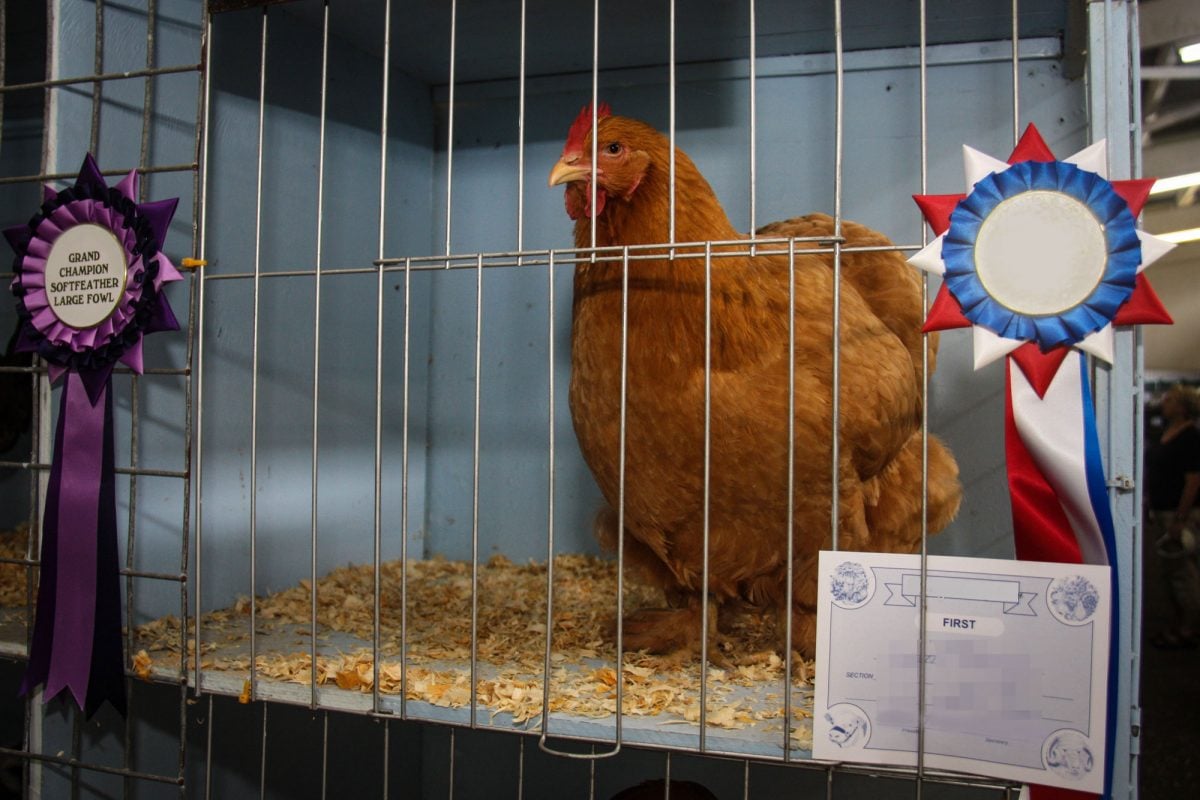 Chickens are birds too!
One of the questions I get asked a lot is: Why don't vegans use eggs and honey?
The answer is not complicated, but it does take a bit of explaining, and usually the short answer draws 'yes, but what about?' questions.
My personal reason for being a vegan is because I believe all the creatures of this planet are earthlings and as such we all deserve equal rights. A lot of humans can't deal with that. We have spent many millennia thinking we are much smarter and more advanced than our furred, featured, finned and scaled brethren that we don't see them as equals. I believe one day we will all see that for the huge mistake it is.
In the meantime…

When it comes to consuming anything that belongs to another earthling, I ask myself: what was this 'food' item intended for? What was it created for?
In the case of chickens, their eggs are their offspring. It's that simple.
But what about unfertilised eggs?
Yes. That's usually the first question.
Female chickens are a lot like female earthlings. Their bodies make eggs to reproduce their species, but with chickens, it takes a lot more energy. Also like human female earthlings, those eggs don't always get fertilised. Although with human females, on the whole, we have a lot more say over whether our eggs get fertilised or not – sadly hens don't get the same option. The vast proportion of eggs produced in the world are by hens who are kept apart from males of their species.
But what about how many they lay that they don't sit on?
Chickens are birds – a good thing to remember – birds tend to brood once, rarely but occasionally, twice a year. They lay a clutch of fertilised eggs then they sit on those eggs, and eventually hatch their offspring. Chickens, like all birds left to their own devices, will lay only during their breeding season and only enough eggs to assure the survival of their genes.
The difference with commercially bred laying hens is that we have been abusing them by breeding them to lay constantly for so long, even our backyard free-range chooks, that it's what they do now. They lay eggs, we steal the eggs, they lay more eggs, we steal the eggs and we continue to deny them their natural instincts. The hens don't ever get the chance to sit on their own eggs in a natural state, that is, laying, then brooding and hatching chicks.
Even when chickens do get the chance to lay fertilised eggs, in commercial production, those eggs are stolen and hatched in incubators.
Modern egg hens have been intensively bred to lay between 250 to 300 eggs a year
devices would lay 4-10 eggs, sit on those eggs and raise the hatchlings. They might lay these 4-10 eggs one to two times a year. Wild hens lay only 10 to 15 eggs per year. They certainly do not lay eggs for months on end until their vents bleed and prolapse and then are destroyed because of lack of productivity.
Can't have too many roosters
The other truth about the egg industry is that when chickens are bred for laying, within days of hatching, the males are killed.
In case you didn't know, there are meat chickens and there are laying chickens. Meat chickens have large breasts and legs – all the better to eat. Laying hens are bred for their ability to produce wonderful eggs for months on end until they die.
Male chicks are earthlings too!
So when male 'laying' chickens are born, they are useless to the industry and are often thrown live, by the bucketload, into mincers to be used as food and fertiliser.
But what about free-range eggs?
Commercial free-range chickens and your back-yard variety free-range chickens are two entirely different things (the battery hen is a whole other story).
Nurtured and coddled free-range house chooks STILL end up laying more because their eggs, fertilised or not, are still stolen and consumed by other earthlings – that's not the hen's intention so their chicken rights are being abused.
If we stole and murdered human babies at the same rate…?
• Part 2 of Let me tell ya 'bout the birds and the bees will look at why vegans don't eat honey.
---
Also from our Being Vegan series:
I wasn't always a vegan. I am happy to admit I was wrong.
Honey bees make honey as a way of storing food to eat over the cooler winter period, when they are unable to forage and there are fewer flowers from which to gather food
You can eat a plant-based diet and get plenty of protein. Like any balanced diet, if you eat properly you will get all the nutrients you need. This is the first article in our monthly Being Vegan series.