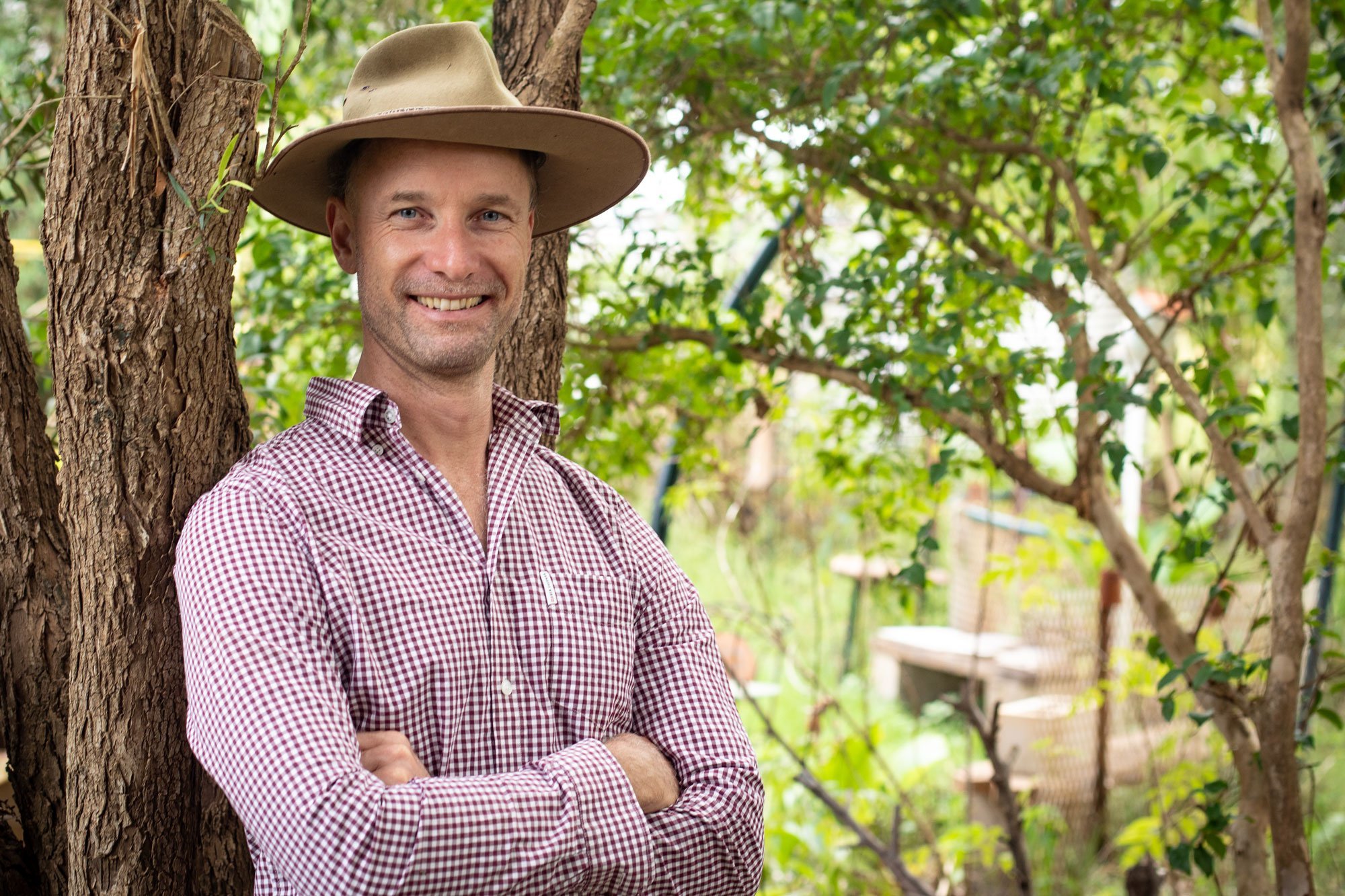 With just a few days until we head to the polls, The Echo asked the candidates for the seat of Lismore one last bunch of questions.
Here are the responses from Adam Guise
– NSW Greens
What is your policy on Cannabis?
The Greens' plan will legalise the personal possession and use of cannabis for people 18 years and over. We will create a regulated cannabis market in NSW to reduce the harms from cannabis use while also preventing the over-commercialisation of the cannabis market by large corporations.
Legalising cannabis will increase tax revenue to the government, create new jobs and inject potentially billions into the NSW economy. It will end the cannabis black market, reduce police spending on the war on drugs and redirect resources towards drug treatment and other social services.
Our plan will:
• Legalise and regulate cannabis for adults in NSW
• Reform Mobile Drug Testing to test for impairment instead of presence
• Generate up to $9 billion in revenue over a decade for NSW
• Allow households to grow up to 12 cannabis plants
Regulate cannabis products to reduce harms with health warnings, CBD/THC content labelling and prohibitions on advertising
Establish a NSW Cannabis Authority to regulate the cannabis market with the aim to reduce the harms caused by cannabis and prevent the dominance of the industry by large corporations
Allow for cannabis social clubs of at least five people which can grow 12 plants per member up to 200 plants
Extinguish past cannabis convictions
Do you support building on floodplains?
A decade of the NSW Liberal-National Government's poor planning, climate denial and catering to developer interests has not only allowed building on floodplains, but have actively promoted it.
They have ripped up planning mechanisms that sought to mitigate the impacts of floods and allowed developers to build thousands of homes across the state on flood prone land – putting thousands of families at risk and making floods worse for the residents who already live there. This cannot continue. Climate change will make floods in our region more extreme and more frequent.
The Greens will act to reduce flood impacts by:
Fully implementing the recommendations of the 2022 O'Kane Fuller Flood Inquiry, including converting floodplains for purposes that minimise risk to life during flood events like sporting and recreational activities, garden plots and community gardens, agriculture and forestry, renewable energy production, parks and outdoor education activities.
• Prohibiting development on land below the 1-in-500 year flood levels.
• Instituting a buy-back, relocation and landswap program for houses below the 1-in-100 flood planning level.
• Requiring developers to warn potential buyers of the flood risks on their land.
• Developing an online tool that shows the impact of past disasters on every parcel of land in NSW.
• Provide funding for building adaption for homes in flood-prone areas.
• Improve evacuation routes in the region.
• Increase funding for emergency services and supports.
How would you address the issue of legacy floodplain approvals (developments that have been approved but not yet built, that are on floodplains)?
Successive Labor and Liberal-National governments have allowed building on floodplains. We are turbo-charging future disasters if we allow this to continue. The planning minister could issue a state planning policy tomorrow and put a moratorium on new flood plain residential development, but developers hold so much power over the major parties that they won't even discuss it.
Instead we should be prohibiting development on land below the 1-in-500 year flood levels, and instituting a buy-back, relocation and landswap program for houses below the 1-in-100 flood planning level.
The fossil fuel industry has caused the climate crisis which is leading to catastrophic weather events such as floods, bushfires, storms and droughts. It's time for coal and gas corporations to take responsibility for the climate crisis and pay for the damage they have caused.
It shouldn't be left to the community who are already feeling the burden of more frequent and extreme weather events. The Greens have a plan to transform our towns and cities to better withstand future climate disasters, led by the community and paid for by the coal and gas industry.
We will introduce a Climate Disaster Levy on coal exports to raise over $7 billion per year towards a Climate Recovery and Transformation Fund and establish a Climate Recovery and Transformation Authority to assist communities at risk of climate disasters.
Do you consider that the current NSW government's Short Term Rental Accommodation laws (STRA) has contributed to the current housing crisis and would you advocate for local councils to regain control over STRA?
Yes, although councils should not be left to bear the burden of regulating the STRA industry. Our region is in a housing crisis. Exorbitant rents are forcing people out of their homes and record low vacancy rates mean they have nowhere to go. Houses that would have been rentals but are being used as Short Term Holiday Letting is just adding fuel to the fire.
Thousands of homes are listed on platforms like Airbnb because owners can make far more profit from a holiday property than they can from offering an ongoing rental. It's depriving the rental market of much needed homes.
Despite holiday letting being a business, there is virtually no regulation. The Greens will introduce emergency measures to get homes back into the rental market. We'll take action to regulate Short Term Holiday Letting like the business it is, and make holiday letting business owners pay their share to their local community.
What is your position on Domestic Violence?
The Greens support significant  investment in frontline services to meet growing demand for domestic and family violence support, particularly in light of the impact that COVID and disasters have had on families and violence. The severe lack of safe housing has exacerbated this to crisis point.
As referrals to housing, legal, health, counselling and crisis support services increase, significant additional funding is essential to make sure those living with or escaping violence can get the help they need.
The Greens support:
• An increase in crisis accommodation and housing support
• Additional funding for frontline domestic and family violence services to cope with increased demand
• More support for Safe at Home programs
• Coordinated policing and justice responses, including extra specialist support for Family Court matters and DVO / AVO matters
Investing in primary prevention services and addressing social determinants like housing, education and health are vital to providing safe home environments, especially for women and children escaping domestic violence.
An integrated and holistic approach is needed from the government to meet its 10 year commitment to ending family and domestic violence, and its something myself and the Greens are committed to.
How are you funding/paying for your campaign?
Like other parties, our campaign is funded by public monies and donations. However, unlike the Nationals, Liberals and Labor, the Greens are people powered and don't take dirty donations from corporations or fossil fuel companies. To take back our democracy we must ban corporate donations and remove the stranglehold of vested interests in politics. We can't have companies making multi-billion dollar profits buying influence from our politicians.
How will you suggest to your supporter to preference on their ballot papers?
Our how-to-vote provides our recommendations on how to preference to ensure we kick out the Liberals and Nationals and force the next government to go harder and faster on issues like climate change, housing and disaster recovery.
Being an election which uses optional preferential voting, it is important that people preference through to other progressive candidates to keep your vote alive and ensure our parliament elects voices of reason and integrity.
The upper house vote is crucial in determining who may hold the balance of power which will be decisive in ensuring reforms such as ending new coal and gas, protecting our right to protest, saving our native forests from destruction and making housing affordable for all, not just for wealthy investors.
Our how-to-vote recommendation for the seat of Lismore is Greens [1], Labor [2] and Animal Justice Party [3].
Our how-to-vote recommendation for the upper house (Legislative Council) is Greens [1], Animal Justice Party [2], Socialist Alliance [3], Elizabeth Farrelly Independents [4] and Labor [5].
---
Click here for more questions and information about your Lismore candidates.