Belle Budden
Byron Shire has been experiencing increasing rents for over a decade. It has become a very expensive place to live. Like many coastal towns in our region, the COVID flow on of sea/tree changers has hit hard.
Rising rent and housing competition are pushing out Bundjalung and off-country Aboriginal people who have lived in regional towns for decades. With limited social housing or affordable housing options, and a decentralised / ad hoc approach to Aboriginal housing in our community, our communities wellbeing is heavily impacted by the lack of safe and secure housing options. This is further affecting our people's cultural obligation to care for country and our ability to support and care for family.
A new wave of dispossession
The Aboriginal Community in the Byron Shire is threatened with a new wave of dispossession owing to economic pressures on housing. Our people are being forced to leave their families and support networks to find more affordable housing options; but where do they go and how do they rebuild their lives without support?
The Bundjalung of Byron Bay, the Arakwal people, have wrapped this place up in National Parks through decades of work, three Indigenous Land Use Agreements and extensive and successful Native Title agreements. They have held back the flood of development and increased the desirability and liveability of the area.
Young Arakwal woman, Nickolla Clark, grew up on-country. She started contributing to community at 12 when she joined the Byron Shire Youth Council, was the vice-captain at Byron High School in her senior year, is the Byron Shire artist of the year, is currently installing a major public art installation, and works full time at the Arakwal Depot. Nickolla has been looking for a house in the area for nine months, but has given up.
Affordability and demand is out of my reach
'Affordability and demand is out of my reach for all areas at the moment, I cannot compete in these times, and priority is going to certain groups of people from outside our area,' she says.
'Living on country is my priority but I also looked further in the region off-country. I looked in areas that could offer me access to my work and study areas, lifestyle and community involvement.
'For me the biggest issue is not being able to access a house on country. Staying connected to country, my family, work and community is very important to me. I have grown up living with and listening to my elders share culture and country, and I have to face the rising housing crisis in Byron and the prices that come with the influx of Airbnb and limited affordable options to stay on country.
'The greatest impact is the disconnection from country and culture. [Challanges of] affordability and access [are] setting unrealistic options [that are] out of reach for us. We have very limited support services that are hard to access or non-existent. This housing crisis is something that is directly affecting Arakwal and Bundjalung people, there are small numbers of Arakwal people living on country which is devastating, we are native title holders and most can't even live here.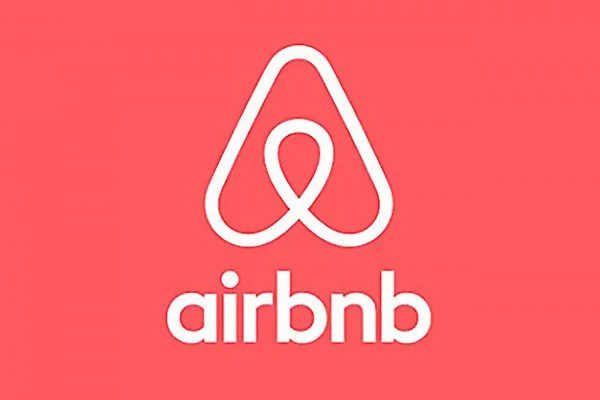 We need real solutions to this current crisis
'We need real solutions to this current crisis. Firstly a service to help our Indigenous community is essential. Builders and developers should be engaging with Traditional Owners and setting aside housing for inter-generational living and Aboriginal housing. I think supporting a small Aboriginal housing service that provides access for our community will help gain more housing options on country.
'We need reforms around Airbnb and holiday letting, we need changes to the laws to secure properties for long-term housing and more homes on the market,' she stated.
Julie Williams, manager at the Mullumbimby and District Neighbourhood Centre, has been spearheading a local project advocating for improved services for the local Aboriginal and Torres Strait Islander community.
Not be able to live on country is heartbreaking
'The housing shortage is appalling for the local community, but for the Aboriginal community it is devastating. To not be able to live on country is heartbreaking and then there are no place-based resources to provide support to Aboriginal community here. It is critical that there is an increase to all services, but housing is past crisis. Aboriginal people need to be supported to live in the Byron Shire to maintain family and cultural responsibilities,' said Julie.
'People are shocked when they hear about the lack of Aboriginal health and community services in Byron Shire. The assumption is that services in the adjoining Local Government Areas are available in Byron Shire. They are not. Having accessible Aboriginal services based in this community is crucial to supporting Aboriginal community members with culturally safe wraparound supports. People might march for Black Lives Matter, celebrate NAIDOC, and generally make a public commitment to supporting the Aboriginal community, but this is not transferring to meaningful commitment to the "liveability" in our community.  And the gap keeps widening.'
It is impossible to address health, education and employment gaps for Aboriginal and Torres Strait Islander people when there is no secure housing.  Housing is a need and should be a human right, when will our people stop getting moved on?
Bagwa Bugalma
---
Belle Arnold is a local dubay of Wakka Wakka descent. 'Living off country I pay my respect to the Arakwal people and the wider Bundjalung people of this land,' says Belle. 
Belle has worked in community for 15 years, Belle is an artist, dancer and weaver working across many other mediums. Belle is passionate about community and has committed to empowering women and young people through cultural practice. She has worked in government, arts and community organisation to advocate for improved access to land, culture and services. Belle is currently employed at Desert Pea Media as the Projects Manager.
---
More Storylines articles