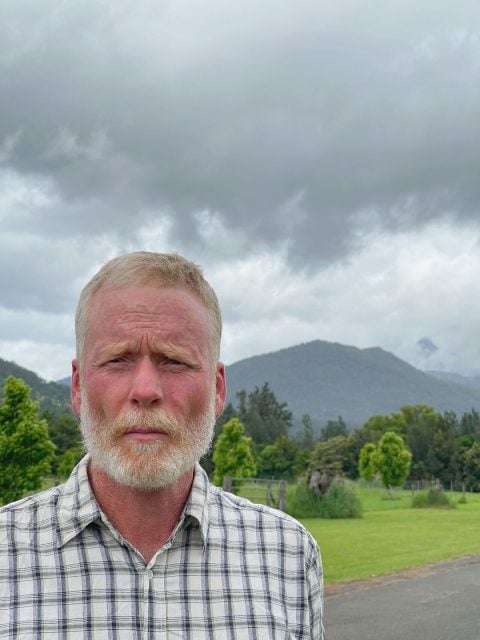 James McKenzie is running as an ungrouped candidate running in the upcoming Tweed Council election and is from Eungella. His primary position is based on calling out what he says are 'fake Wollumbin, Arakwal and Bundjalung National Parks'. He also aims to enter State and Federal politics.
Candidate Questions
If you are not an incumbent (were not on the previous council) what specifically would you propose to change? 
What are the key opportunities you would pursue as a councillor?
McKenzie replied: I'm running for the third time to expose fake Wollumbin, Arakwal and Bundjalung National Parks; Wollumbin was taken as the name of my family's peak and applied as a fake dual name to Mt Warning.
In 2010 I found Bundjalung to be a white man's fabrication, the conspiracy to hide the scandals of government genocide extending to Shire, State and Federal governments, seeking dismissal of PM Scott Morrison who has been deceived by his own government and Ministers. Justine Elliot withheld $10.65 million from Tweed Shire Council's fake Goorimahbah gardens in 2010 after I called for a Royal Commission inquiry for myself and the genocided Elders. Mediation was instructed in 2007 after I met with NSW Aboriginal Affairs Minister Reba Meagher – there has been none.
Short Term Holiday Letting
What is your view on the new Short-Term Holiday Letting (STHL) rental legislation allowing any residential building in the Shire to be let on a short-term basis ie holiday, Airbnb etc?
Do you think STHL should be allowed 320 days a year or limited to a fewer number of days? If yes, how many days do you think that should be?
How do you intend to impact homelessness in the Tweed?
Tweed Shire Council has created the housing and homeless crisis by refusing Tweed Combined Rural Industries Association's attempts to allow granny flats and affordable housing on rural properties. Council is to blame.
STHL. As past deputy and chairman of Tweed and Coolangatta Tourism and past deputy of Northern NSW Ecotourism Association, I can not understand why councils are not insisting that the State Government direct that all STHL undergo a tourism DA (development application). Each property is case-specific, they are tourism properties operating without tourism approval, some properties should not be allowed STHL at all. STHL should be charged commercial rates. Tourism needs to respect our communities instead of ruining them.
Water
Do you support the commercial extraction of groundwater (eg for water bottling) in Tweed?
Do you think that commercial extraction should allow existing water licences to remain as the status quo, allow an increase in water extraction, or pursue a reduction and elimination of commercial water extraction? Why?
I do not support the commercial extraction of water for water bottling, as a fifth generation farmer who has held an irrigation water licence and who has worked for decades with Landcare and Tweed Council on the Lower Oxley Riparian project I am very aware of the state of our rivers and how precarious our community water supply is. Commercial water extraction threatens our water supply and I support the elimination of commercial water extraction.
Development
What is your position on the maximum building height limit of 13.6m that applies to the majority of the shire?
Maximum height should remain as is, farmland must be protected, it is our future local food source and once lost will never be returned.
Construction of the Tweed Valley Hospital required rezoning (by the State Government) of protected farmland. What is your position on the protection of the remaining State Significant Farmland – why?
Where do you stand on development in the Tweed, the need for growth and the balance with fabric and amenity, lifestyle, liveability and environment?
Coastal communities across the country are being 'loved to death' – resulting in significant impacts on infrastructure (roads, traffic, services etc), housing availability and affordability. What are your strategies on mitigating the impacts in these areas?
Development needs to be secondary to community and environment, we must allow the community to provide housing instead of property developers. We must charge property developers as much as possible in developer contributions to mitigate their impacts to the community.
Gold Coast Airport has an impact on Tweed 'flight-path' communities, with curfews regularly being tested. This will likely be exacerbated as the airport meets its growth targets. How would you work to mitigate this impact for the community?  
Councils need to lobby for their communities to mitigate impacts from the airport, an extreme measure would be for Council to assist affected community members with a class action law suit
Should developers be allowed variations on the DCP, LEP and other planning controls or should these policies be strictly enforced?
Variations on DCPs and the LEP are case specific but in most cases should be strictly enforced.
Would you prioritise community and environment or development?
I can only prioritise community after giving years of service to my community as past President of Murwillumbah Apex, founding President of Mt Warning restorers, etc etc. My love for my home is integral to me.
Environment
Do you support Council's Climate Emergency Declaration and strong action on reducing greenhouse gas emissions?
I support Council's climate emergency declaration and strong action on reduction of greenhouse gas emissions.
Do you support stronger policies to protect Tweed's internationally significant environment?
I support stronger policies and increased funding to protect Tweed's environment, have worked for years with Council for riparian health. I worked with NSW National Parks as part of the Diploglottis Campbellii (small leafed Tamarind) restoration project where I provided seeds of our trees to restore the threatened species and for our trees genetic material to be stored in the cryogenic repository. I also assisted the National Macadamia Association with the macadamia research project.
Do you support stronger policies and increased funding to protect Tweed's internationally significant environment?
I am an environmental sawmiller with 5 sawmills and staff cutting Camphor Laurel for export markets, was the last director of the region's Camphor Laurel Co-op, we need to manage our forests to protect them and the community from wild fires which will only get worse as climate change unfolds.
Remove exotics like Camphor and, as a land manager of huge properties I hold actual knowledge and experience, our environment is ruined. It is only a matter of time before Cats Claw Creeper consumes all forests, new weeds like Giant Devils Fig and Tropical Soda Apple will cover unmanaged properties.
Do you support allowing forestry in private native forests?
I support forestry in private native forests to manage them, so the crowning wild fires do not kill all the koalas as has happened here on the Tweed with the Three Top fires.
The Aboriginal fire custodians that made our forests are gone and will never return to manage most private forests, we need to replace them. Current 'Green' policies that do not allow management of forests will lead to their destruction by fire. They are the problem.
Rail
Do you support the Rail Trail, mutli-modal line or a train line? Why?
I would love to see the train return but it is not going to happen, we do not have the population. Train proponents need to beware with what they are proposing, the return of the train or light rail would lead a development boom along the route, the National Party attempted to push coastal light rail a decade ago.
When I was Chairman of Tweed and Coolangatta Tourism I met with the manager of the private Rail company 'Ritz Rail', requesting that Ritz Rail run a weekend train out of Byron Bay to Murwillumbah, they refused and went broke. I have personally attempted to keep train services on our tracks.
The Rail Trail is all we will get, along with impacts to the community, biosecurity threats to farmers etc etc
Political party affiliation
Have you been, or are you, affiliated with any political parties? Please provide party name and membership period
If yes, how much will you be influenced by your party policies and agendas?
If the opportunity arose would you quit council to run for a state or federal seat?
I am completely apolitical, my 16 years in Aboriginal politics has shown me all parties are genocidal conspirators to hide their crimes. I despise them and as a fifth generation farmer of Tweed and Gold Coast Pioneer families I particularly despise the National Party and have recovered over 11 million dollars in Federal funds from Warren Polglase.
Anthony Albanese screamed at me when I attempted to meet with him to discuss the scandals of three fake National Parks and two fake nations in the one language group, government genocide.
Seeking the dismissal of Scott Morrison who has been deceived by his own government and Ministers after I sought the dismissal of Mr Warren Mundine through the department of PM and Cabinet in 2014.
Got Justine Elliot to withhold $10.65 million from Tweed Council's fake Goorimahbah gardens at Jack Evans Boat Harbor in 2010.
The conspiracy of all parties to hide their scandals of Government genocide, the failure of Native Title and Aboriginal Affairs makes them my enemies and I intend to run for the State and Federal seats until these scandals are exposed.