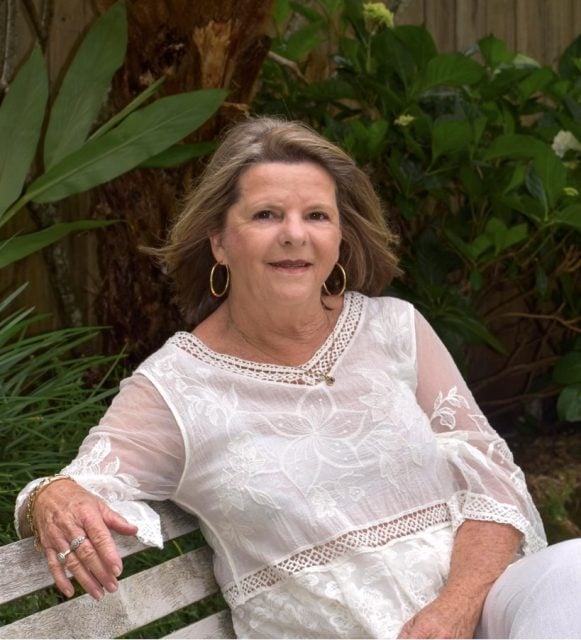 One of Ballina's new councillors in B Ward is independent Eva Ramsey, who was elected as part of Sharon Cadwallader's team and is joining council for the first time. So why now, and what does she stand for?
The Echo interviewed Cr Ramsey straight after her council induction meeting. She said there was a lot of new information to take in, but she was looking forward to the challenge.
Although Cr Ramsey hadn't been planning to become a councillor now, she was 'talked into it' in 2021 after being asked several times in the past. Originally from Wagga Wagga, then living in Singleton, she and her husband moved to Byron Bay, then to Lennox, 22 years ago.
She is familiar with council procedure from eighteen years spent petitioning for the Ballina Indoor Sports Centre (BISC), on Cherry Street, having been a basketball coach for many years. The BISC  is now a very popular facility for sports-lovers of all ages.
Cr Ramsey got to know most of her fellow councillors during that time.
When Sharon Cadwallader rang her about joining her on the ticket for the election, Eva Ramsey was on her way to Wagga. Cr Ramsey declined initially, but further conversations with others who were running focused on the need for more women in local government.
'That made me think about it more,' she said. 'And I thought, yeah, we do need representation by women because we have a different point of view. We have a different way of looking at things and our concepts can be completely different.'
Cr Ramsey says it's something she's noticed with her own husband too. 'He looks at something and comes out with one answer. And I look at the same thing, and come out with a different resolution.'
Ballina Council has been heavily skewed towards male councillors for many years. For the next two and a half years there will be three female councillors, including new Mayor Sharon Cadwallader.
Could you tell us what you did before you retired?
'I worked for Health NSW at Community Health,' said Cr Ramsey. This was with Dr Jackie Andrews, the paediatrician at Goonellabah. 'We used to liaise with the NGOs and organise the outreach clinics for the Indigenous kids.'
Before her work in health, Cr Ramsey spent twenty years as a project manager and asset manager with Asset Services, part of the federal government.
She says health will be a focus for her as a councillor. 'I have a real interest in health, and in young people. I think we need to promote more things for young people to get them involved, even in the council. We need younger minds, younger people moving up through the ranks… so they can make a path for themselves.'
Helping young people was one of Cr Ramsey's motivations in setting up the Ballina Indoor Sports Centre, which was finished three years ago.
After she moved to the Ballina district, as a level one basketball coach, she decided to give the juniors a hand, including her own grand-kids, then realised 'there was so much missing' as she got more involved.
'It's not just your family, and it's not just kids, the entire community is lacking these facilities and these things that they need,' said Cr Ramsey. 'And you don't want your children in their town growing up and not being able to play a sport that they're really good at.
'We needed new facilities, and now it's the biggest and best facility in the area. It's worked out really well. A lot of campaigning, a lot of hard work… but it's really rewarding when you walk in and you see all these kids and they're all laughing and having a great time, and their parents are sitting there enjoying it. It's well worth it,' she said.
'I will always stand behind kids and sport.'
Will the new council role get in the way of retirement plans, and how independent is independent?
Eva Ramsey says she's willing and truly prepared, after having done a lot of travel around Australia. She says she has embraced Zoom and other technology for when she does need to travel, but 'I won't be going away for any long length of time, that's for sure.'
She says independent is not just a word for her, but a concept she will take seriously. 'I had a really in depth conversation with Sharon about the fact that we are independents, and are not going to play follow the leader and vote as everyone else votes.
'I made that really clear from day one that if I was going to run as an independent, that's exactly what I was.'
While there have been question marks about the ties of some independent candidates to major parties, Cr Ramsey says, 'I have no political background whatsoever.'
She said she was happy to help Sharon Cadwallader become mayor, but she would remain independent and 'all the independents on that team made the same deal'.
She said she would do her own research but also look for expertise from her fellow councillors and staff when it came to the big issues, such as water, but would not be seeking positions on regional bodies such as Rous County Council.
'I don't think anyone should be sitting on the board if they don't have the necessary knowledge,' she said.
Cr Ramsey is keen to be involved with committees dealing with emergency services. She has done voluntary work assisting the police in the past, when she lived in Singleton.
'I'm used to working with people and I love people. I love the community,' she said. 'That's the sort of thing that interests me more than anything. I want to make sure that the right things are done for the people, not just play follow the leader.'
How did you feel watching the election results come in?
Cr Ramsey says she sat down on the night with several other councillors, including former Cr Keith Williams, who eventually lost his seat in B Ward. 'I was expecting it in a way but it was a little bit of a shock in the end,' she said.
'I had a pretty good idea I would get in because of the way we'd structured our card and things… but I didn't realise we'd get in so easily,' she said. 'I was shocked when I got home. I went, oh my God!'
Although face to face campaigning was impossible with COVID, Cr Ramsey said she did do a lot of pamphlets, and wore out one pair of shoes walking round with a girlfriend, spreading the word.
'You've got to show up, you've got to put the groundwork in. I'm really lucky because I've worked in sport with kids,' she said.
'And a lot of the people that vote in this area would have had kids playing basketball and I would have coached their kids or met them through basketball.'
What else do you want Ballina people to know, in or out of your ward?
Cr Eva Ramsey says, 'If they have a problem, please approach me. I'm not here as a councillor with a big wall up. I'm here because I'm a people person. And I want people to know that they can come, they can talk. If I can take it back to council and get some sort of good resolution for them, I'm happy to do that.
'I'm a pretty good listener,' she said.
Cr Ramsey's email address is [email protected]
---
More stories about Ballina Shire Council: