As a former student of Wollumbin High School, having completed years seven through to year 12 from 1999 until 2004. I was privileged to be involved with Bruce Chick and his passion for native regeneration. Under his direction and co-ordination, a collaborative educational program was offered to students to regenerate the former farmland landscape of the school grounds with native species. Bestowing students like myself with awareness and appreciation of the delicate balance between mankind, our interaction with our physical environment and also our obligations to create and maintain sustainability.
Together We Learn
I find it an insult to the pioneering work of students such as myself and the legacy of Mr Chick that such crucial collaborative, educational and sustainable living contributions to the ecosystem are proposed to be destroyed. My perspective as a 35-year-old is that Wollumbin High School, by name and motto, was an educational institution enlightened by the rich historical, cultural and environmental values of the broader caldera area that fed the school.
Mr Chick and his regeneration program was the embodiment of those ideals. I am not sure if it remains current but when I attended the school the motto was 'together we learn', and that is precisely what was offered to us as students through this program; an opportunity to learn and leave a lasting positive impact on both the school and the ecological system for generations to come.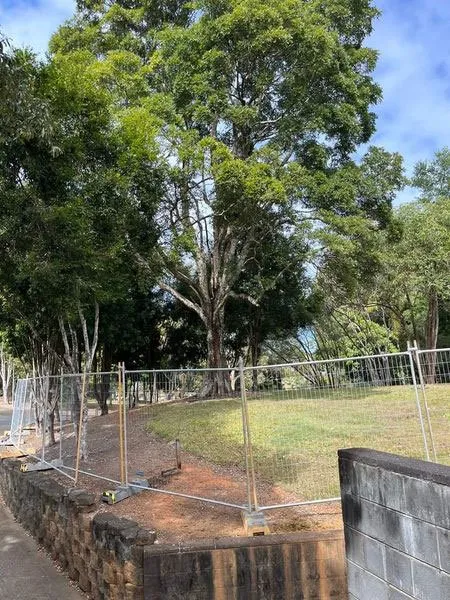 Living legacy
I nostalgically remember planting trees under the guidance of Mr Chick with a peer, a friend who would later die in year 11 before we completed high school. When I heard of the proposal for the trees being removed, I thought what did we prove? What is the lasting lesson here? I know what it should be, I know what Mr Chick wanted it to be and what we as students wanted; and that is a legacy that we created, a small contribution that with time and growth stimulates more growth and life for flora and fauna. It is also a living legacy of individuals who are no longer with us, and it is an insult to former students and defeating future endeavours to destroy that achievement. 
How do we promote environmental change when the pioneering work of patrons, and the collaborative achievements of individual students mean nothing in the face of convenience? From my perspective the Department of Education owes:
 a) Mr Chick and his tireless dedication more regard and
 b) the students involved an explanation as to why their work is proposed to be subject to nothing more than corporate convenient vandalism.
If the school is to be merged and that legacy lost, then at the very least as ex-students we deserve the respect and courtesy that our work is not in vain and remains as a living testimony to our achievements. A testimony that will continue for generations. That is the lifelong lesson Mr Chick instilled in our young minds decades ago and it's a message I adamantly believe the Department of Education should promote and not destroy.