The Ballina electorate is one of the key seats to watch in this month's NSW state election, with a three way tussle between the Greens, Labor and the Nationals, and the result likely to be decided by preferences. With a background in teaching and the law, the Greens' Tamara Smith has represented the region since she was elected in 2015, riding the anti-CSG wave, and then re-elected in 2019 with a 4.7% swing.
Ms Smith was the first Greens MP to be elected in regional NSW, with the electorate since becoming a major focus of the National Party, who held the seat from 1998 to 2015.
In recent months Tamara Smith has been speaking to as many people as possible across her diverse patch, which includes Byron Bay, Mullumbimby, Brunswick Heads, Alstonville and Ballina. She said there have been numerous roundtable meetings 'to make sure that we leave no stone unturned in terms of what is needed in our community.'
Discussions this time have also focused on what the community wants to prioritise if it comes to a balance of power situation after 25 March.
'We've been running a really strong grassroots campaign for over six months,' Ms Smith told The Echo. 'Our volunteers have been absolutely amazing. We've knocked on thousands of doors, and we've had lots of meaningful engagements with people.
'We've also been doing phone calls, and I'm now in the process of calling back nearly 200 people, just to give them personal assurances about things they've raised.'
Ms Smith has chosen to spend a lot of time in her community at events in recent weeks, rather than attending state occasions such as the recent big Greens election launch in Sydney. 'We've worked really, really hard, but now it is a matter for the community,' she said.
Can you talk about the Greens priorities if a minority government is elected?
'Because we're a grassroots democracy, our members – through the state delegates conference – have contributed what they want us to be pushing for in terms of balance of power. And anyone can go and have a look at those,' said Ms Smith.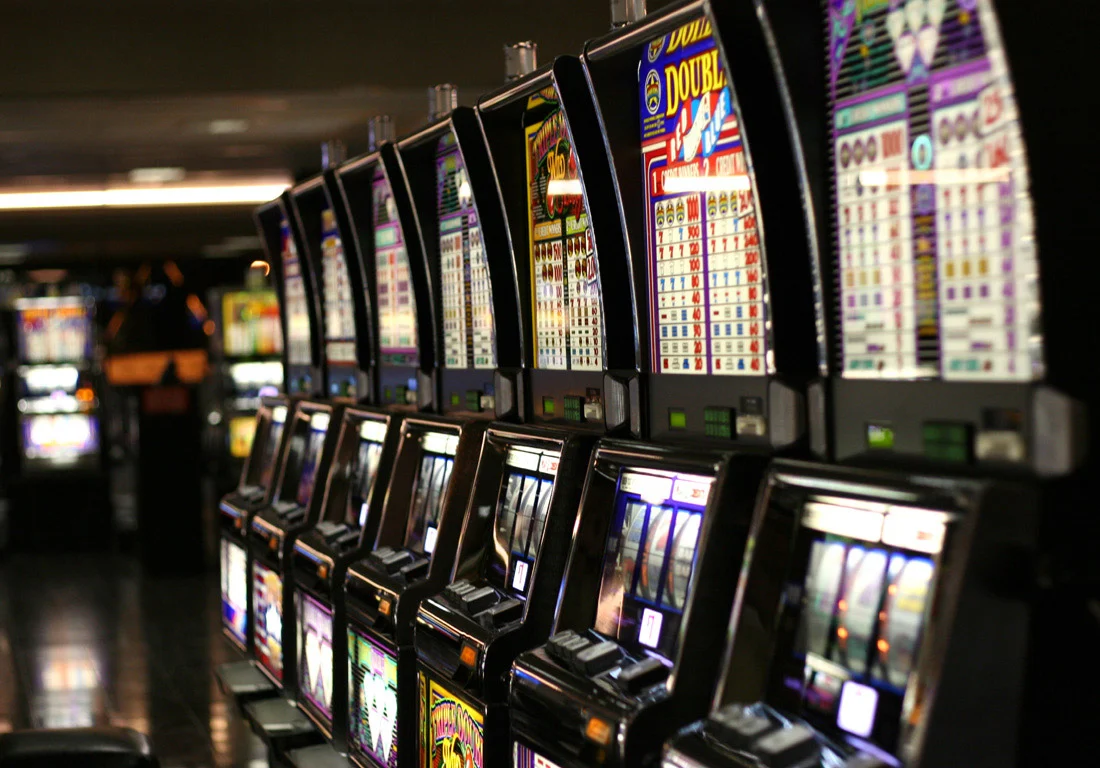 'The obvious one is to is to end coal and gas. We've also come out hard demanding a cashless gaming system, and an end to logging in native forests.'
On the gambling question, Tamara Smith says the Greens are going further than any other party.
In addition to cashless gaming (as proposed by the Coalition, and proposed for trial by the ALP), with its accompanying harm reductions for problem gambling, and minimisation of money laundering, the party also intends to phase out greyhound racing and tackle gambling advertising, particularly those forms targeting young people.
'I'm proud to be in a party that doesn't ask for personal things,' said Ms Smith, 'so you won't find us asking for ministries. If there's an opportunity, I have a list of priorities in terms of flood recovery, and pushing for some of the community organisations that are doing the heavy lifting to be properly resourced.
'But we we will use it for the betterment of people and the planet, we don't use it for ourselves.'
What about the flood damage issue, which is still affecting many people?
'One year on from the floods, the state and federal governments have failed to deliver a single dollar of resilient homes packages for people in the Ballina electorate. It's a grave situation,' said Ms Smith.
'People right up and down my electorate have been flood impacted. I've had a commitment verbally from the premier last week that he is committing to the second tranche of funding under that program.
'Labor have said that they're going to, but right now, we don't have that on the record from either of them. So there will be the big push.
'But I think it's important to remember that we're still the fourth largest exporter of thermal coal worldwide. So while we're in the business of recovery from this stage of the climate crisis here in the Northern Rivers, and helping people get back their lives, we mustn't forget that what's at stake in this election is the future of the planet.
'This is a microcosm of where we're going as a species.'
With gas also an increasing part of the mix (and the climate problem) the  Greens have taken a strong stand federally to prevent the further expansion of coal and gas, and stop the millions of dollars in subsidies currently flowing to climate-damaging industries.
'We understand that it's complex, but there are solutions,' said Tamara Smith. 'Smarter people than me have the solution of how to transition. The Australian Greens have an extensive policy. It's about priorities.
'The reason I got into politics was climate change, and it is still, despite all the other work we do.
'What gets me up in the morning is that we've got very little time left.'
With your community consultation, are you finding that people are making the connection between the local flooding emergency and the wider climate emergency?
Tamara Smith says research from the CSIRO and elsewhere has shown that the causes of the natural disasters rocking the region are complex, 'However, we have lived through the Black Summer bushfires in the last four years, then a world pandemic and floods.
'That laid bare a whole lot of problems – the scarcity of social supports, the housing crisis… I don't think anyone's in any doubt that we are into that cycle. Humanity needs to get its act together.
'The Labor Party will talk about workers. We've had a plan for transitioning mining workers for a really long time. This is literally just about the money,' she said.
'We need to look at how to ensure energy supply security and and start to roll out what we need, which is all the technology that needs investment… There's still not even a subsidy right now for batteries. We're Luddites, we're behind. So that's a bare minimum, no new coal and gas.'
Some people criticise the Greens for being too kind of purist about these issues? 'We've proven at federal level that we are not puritans,' said Ms Smith. 'We have backed in and improved what Labor is doing in terms of energy supply… We're not saying don't use coal tomorrow.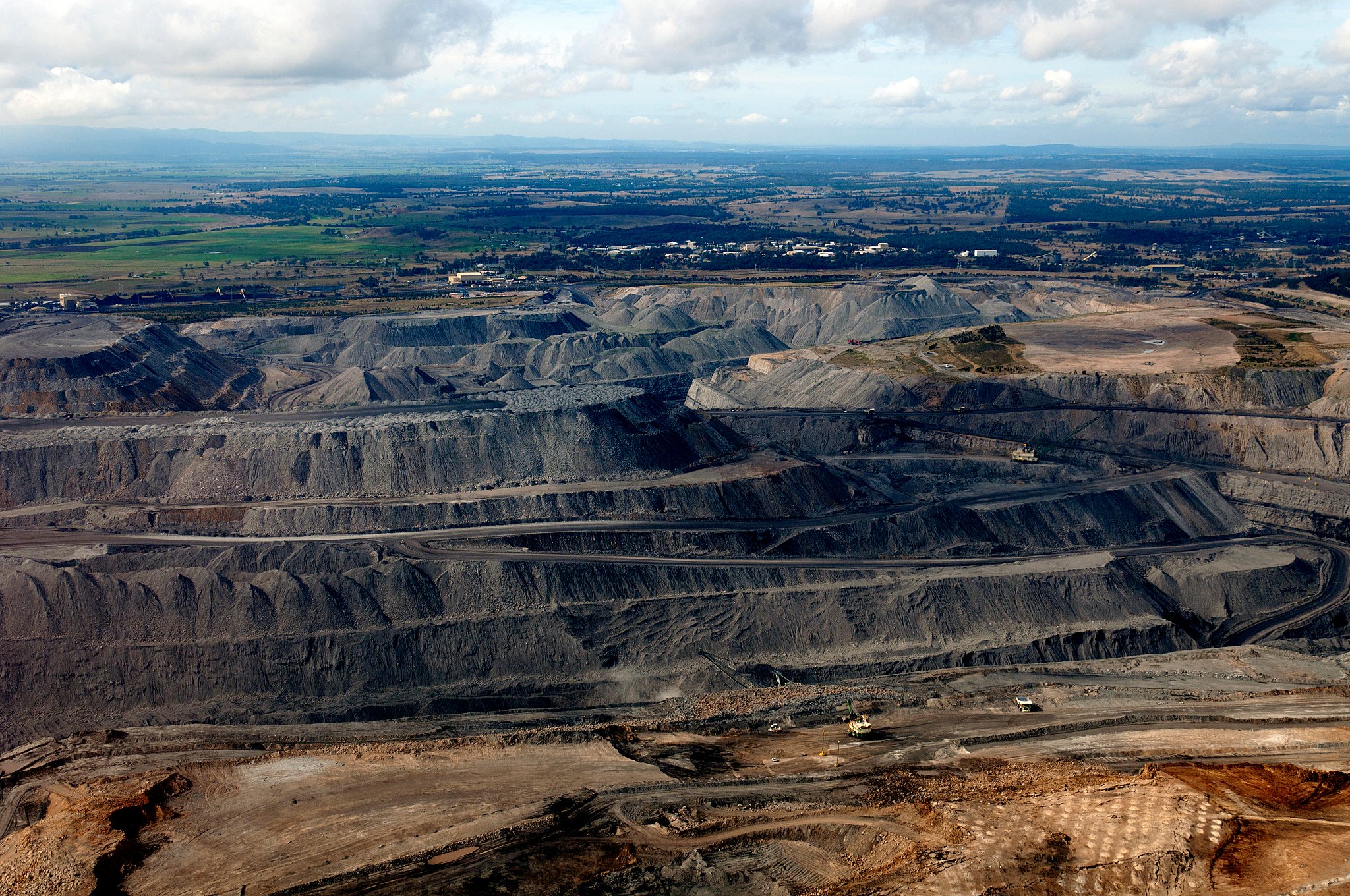 'We've watched all the big players move away from coal. But there's still this nexus between the state Coalition government and the fossil fuel industry.
'They're making tens of millions of dollars in free handouts from the government.'
What about the regional housing crisis, any thoughts on dealing with that?
'I think we've got to remember that under twelve years of the Liberal Nationals, we've seen rents and mortgages go through the roof in our region,' said Ms Smith.
She believes the problem goes well beyond short term holiday letting, although that's part of it.
'After writing many submissions about housing, I saw clearly how denuded we've been of social housing; the free market has got us in this crisis before the floods. And of course, the floods have added to that. But there are horrible areas of waste that have blown my mind.
'For example, the emergency housing pods, I've been told they cost $300,000 each. They don't have a toilet, or a kitchen or a shower. In my electorate alone, it's about $66 million in those pots… Imagine how many affordable townhouses we could have delivered with $66 million?
'Then you add on top of that the crazy rents that the government is paying for people to park their own van in a caravan park. $2,100 a week, just to park in a caravan park and plug into the electricity! So we're talking hundreds of millions across the Northern Rivers, wasted.
'And so it's this cycle, you know, not offering people solutions to housing, which is their right, to have a home. When you add that to the climate crisis, we are experiencing the worst conflation of all of those things.'
In terms of short term letting, Tamara Smith said, 'This is a matter for our community to decide. How many businesses are located in residential neighborhoods?' She suggests that until vacancy levels reach a certain level, there should be zero short term holiday letting.
With many local councillors themselves having a financial stake in the short term letting market, how can this ethical minefield be resolved, and how is progress on the issue possible?
Tamara Smith owns an investment unit herself, and says she made a public pledge some time ago that she would only rent it out full-time, and not AirBNB it. 'I'd like to see other politicians and candidates making similar commitments,' she said.
What about domestic violence in the Ballina region?
'We desperately need services that support women,' said Ms Smith. We also know that we desperately need mental health services across the board. But for women in particular, there's nowhere like a women's advisory service to go to to get advice in these situations.
'When I was working with the Domestic Violence Liaison Committee in Ballina, before the pandemic, they said that's what they want.
'So I will continue to lobby the government, and hopefully with a change of government the new Minister for Women will be a woman!
'We've had men do it in the past, which is bonkers.'
And what about nurse-patient ratios, in health and aged care? 'Yes, we've added our demand for ratios to our balance of power demand, because Labor have not committed to ratios,' said Ms Smith.
'It's a cliche now, but watching the work of our nurses, midwives and paramedics over the last three years, not only do they desperately need a pay rise, and we've committed to a 15 per cent pay rise, but those patient care ratios are vital. That's non negotiable.'
Tamara Smith says she's heard the stories about medical workers crossing the border for work, because employment conditions are better in Queensland.
'Yes, and we have a massive shortage of nurses. So our nurses don't complain when agency nurses come over the border, even though they're paid an extra $20 or $30 an hour, because they're just so desperate to be relieved on their shift. But the model is not working.
'We desperately need nurses, midwives and paramedics to be given a proper wage, and also to have those ratios to secure patient well being.'
Ms Smith is also passionate about aged care, and was speaking in Byron Bay shortly before this interview, at the rally to stop Feros Village residents from being evicted at short notice.
Right to protest
Speaking of protests (even the Feros aged care rally required a police permit under the current NSW laws), Tamara Smith said she fully supported Greens policy to wind back laws which challenged community civil rights.
'Right now, the NSW criminal justice system is deeply flawed,' she said. 'We've got these horrendous anti-protest laws locking up people that are peacefully protesting.'
Ms Smith said the Northern Rivers knew well the power of non-violent protests, after victories such as the Bentley blockade. 'It's about civil rights. And the fact that people can be jailed and fined these horrendous fines… literally that event would be outlawed right now. Something like Bentley couldn't occur, and our region would be dotted with gas fields.
'It's just a disgrace,' she said. 'And then we've also got children as young as ten years old being arrested and put into prison cells, instead of being supported in their communities and schools.'
She would also like to see the laws around drug-driving tests changed, with people who are currently legally prescribed medicinal cannabis, and getting really good results for quality of life, currently liable to be arrested by traffic police without any measurable level of impairment.
4WDs on beaches north and south of Ballina

With Nationals aligned Ballina councillors and Nationals Ballina candidate Josh Booyens attempting to use the 4WD issue to wedge their opponents, The Echo asked Tamara Smith if she'd revised her position on the issue since 2020.
'Let's be clear regarding South Ballina beach,' said Ms Smith. 'The permit system that we went to council to introduce would have been only for people with disabilities, traditional owners and local fisherpeople to drive their 4WD down safely and fish.
'That's it. They were the only exemptions.
'Council said they didn't have the resources to be able to deliver that. So the beach was closed, which was a great outcome for the environment, but not so great for that small sector of the community. That was on Ballina Council. Fast forward. Now with Seven Mile Beach; we want to see a permit system with those limited exceptions, but basically closed to 4WDs.'
Recently there have been claims from the Nationals that residents of Patchs Beach want 4WDs to be allowed again, despite many complaints in the past about dangerous driving around children, pets, and other beach users, as well as wildlife impacts. Tamara Smith says that the beach bashing going on with drivers from Queensland, in particular, was horrendous.
'It was a public safety issue, but also an environmental issue,' she said. 'The community were 100 per cent that they didn't that want to continue, and they did want limited permits for people with disabilities and locals, traditional owners. And they lost that.'
Either way, the 4WD damage is ongoing on Seven Mile Beach, with the next stage of that fight currently before Ballina Council, with community submissions having recently closed.
Why vote for the Greens?
It is often said by your opponents is that it's pointless for people to vote for minor parties, or candidates that won't have a seat at the table in government. How do you respond to that?
'A vote for the Greens is powerful, because we're on the crossbench, and our policies are clear,' said Tamara Smith. 'Unlike independents, where you really don't know what they stand for, anyone can look at our extensive policies, and they will know how I will vote on any day on any issue.
'It's very powerful to be on the crossbench, not just because we're potentially in the balance of power, but also, from my experience, questions from the crossbench have an impact. We have been able to set the agenda in the NSW parliament on many, many issues.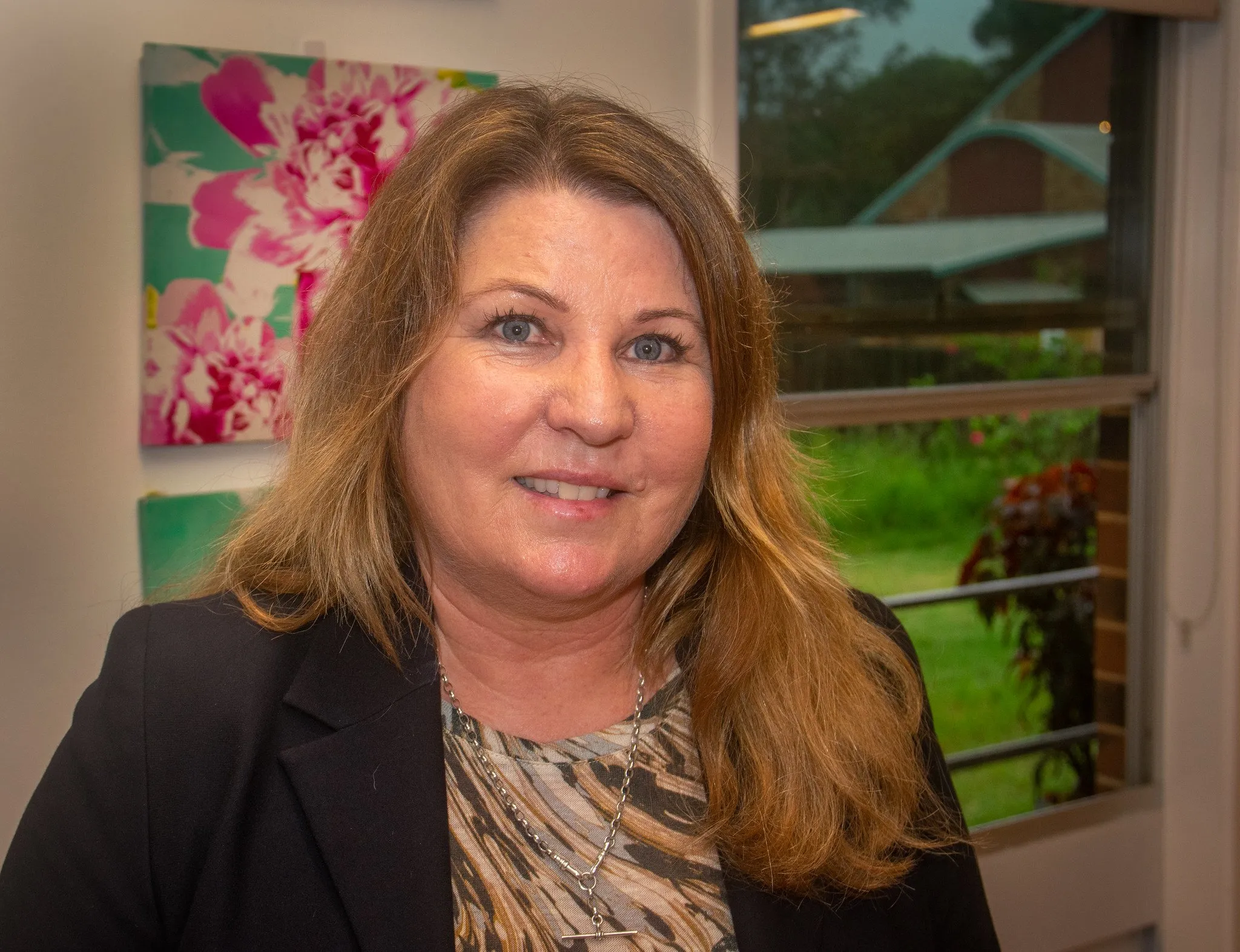 'Locally, we have benefited from being a marginal seat, having the first regional Greens MP has worked for us in terms of investment in this electorate,' she said.
'Long term though, the difference is that I don't get handed my questions, or told what I can and can't do by faceless men. We don't take donations from corporations.
'In our party, I'm allowed to stand up and ask anything I want about my community, on behalf of my community, and that's very powerful.
'All of those things mean that we're a very good bang for your buck.'
It seems clear that Ballina as an electorate is no longer being taken for granted by the major parties, or the government, as it was before it turned Green. Is that how you see it?
'Yes, but the problem is that it's a bad model. The area has benefited from pork barrelling, but we want to see that way of governing change,' said Ms Smith.
'In my world, the indices on which communities are funded are based on a raft of things; social economic status, whether they've got access to really good public health, public transport, a whole range of issues. Those issues should be informing funding, not the desires of the robber barons of the Coalition, and who their mates are.
'When we heard that recent recording of [former Deputy Premier] John Barilaro, I was sick to my stomach, because when they're talking about hundreds of millions of dollars that they're using to buy votes, those are taxpayers dollars, and it means people in our community are suffering, because there's not an investment in health, mental health, and housing.
'It's a disgrace, and it must end,' said Tamara Smith.  'I think that we – regardless of that model – we are always a very vocal community, and I believe that we will keep raising our voices, as we've seen today.'
The NSW state election will be held on 25 March.