There were a number of disturbing presentations at the recent Independent Planning Commission's (IPC) public hearing on Byron Council's proposed regulation of short term rental accommodation (STRA).
As expected, there was an intractable gulf between the people who profit from STRA in the region, and those who are suffering its vicissitudes.
Perhaps the most disturbing presentation, however, came from a representative of the NSW Department of Planning. The representative was asked to explain how the department arrived at the 180-day STRA cap that has been imposed on several parts of the state. The representative conceded that the cap was largely 'arbitrary' and was not based on any research or 'science'.
What does the research say?
On day two of the hearing, a spokesperson for STRA property owners and managers in Byron (ASTRA) also defied the science, declaring that Council's proposed cap reduction from 180, to 90, days would 'not solve the Shire's housing affordability crisis'.
As we have seen in their advertising blitz and lobbying, this claim has become ASTRA's mantra in defence of the short-term rental industry.
So, in response to both of these presentations, we need to ask – is there any independent research into the effects of STRA and its regulation?
In fact, a great deal of research has been conducted in those countries where STRA has had a significant impact on the economy and community life of highly visited cities and regions. 
Central to these studies is the impact of STRA on housing access and affordability. Most of these studies have been conducted through universities, applying rigorous research methods and strict ethical processes. Research findings are always reviewed by external experts in the field (peer review). When the research is published, it's then available for further scrutiny and assessment by other researchers across the world.
Research not 'opinions'
Findings are tested and verified against comparable research in the field. This is the 'scientific method'.
So, to be absolutely clear, research findings are not opinions. They are verifiable contributions to our collective knowledge of any given issue.
In making my own submission to the IPC, therefore, I reviewed those research papers that examine the relationship between STRA, and housing access and affordability.
The locations studied in the research include Amsterdam, London, Paris, Berlin, Tokyo, Barcelona, New York, Barcelona, Los Angeles County, and Bordeaux.
The jurisdictions studied in the research introduced a range of more and less strict STRA regulations. Some, like Berlin, imposed prohibition of un-hosted STRA for four years from 2014. Under the 'Airbnb ban', a small number of 60-day STRA licencses were issued with extremely strict conditions and penalties. The vast majority of licence applicants were rejected.  The impacts on Berlin's housing crisis were striking. According to Bloomberg, 'In 2016 alone, 2,500 apartments in Berlin were put back on the rental market following the ban.'
Within tourism literature, the different research teams examined the effectiveness of various kinds of regulation, including taxes, bed limits, registration and licensing, caps, precincts and various forms of prohibition, particularly for un-hosted STRA.
Taken together, the research shows quite clearly that: 1. There is a direct correlation between properties becoming un-hosted STRA and significant rises in house and rental prices.
STRA is considerably more lucrative than longer term rental. Moreover, online platforms like Airbnb have enabled a whole new system of promotion, booking and management. Tracking the rising property prices in New York, for example, one study found that before regulation every doubling of Airbnb listings led to a 6–11 per cent increase in property prices.
2. When the Airbnb listings increased, so did property prices and rents. When strict regulations are introduced, the number of listings go down and properties are returned to the long-term rental and home buyer market. The evidence is clear— the stricter the STRA regulation, the fewer the STRA listings and the lower the home buyer and rental prices.
For example, when particular jurisdictions in Los Angeles County introduced strict STRA regulation, Airbnb listings declined by 50 per cent. In the 18 areas of LA County where Home Sharing Ordinances were introduced, the radically escalating house prices were arrested. Prices eventually stabilised and then declined in real terms.
Where such ordinances were not introduced, prices continued to rise significantly.
In other heavily visited locations around the world, un-hosted STRA have been effectively banned altogether. In New York, San Francisco, Santa Monica and parts of Tokyo the prohibition of un-hosted STRA in residential areas has kept house prices and rentals relatively stable.
3. The evidence also shows that lenient regulation, like a 180-day cap, has little or no effect on the negative social and economic impacts of un-hosted STRA. A 180-day cap has sometimes been applied with strict licensing and tax measures that locate STRAs within the broader hotel accommodation industry. London, which has a 90-day cap, is regarded as a lenient regulatory jurisdiction.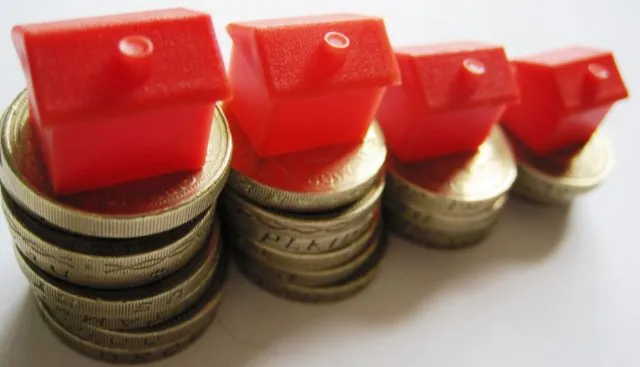 Self-interest and avarice define
Australia has been very slow to understand and regulate STRA. Currently, though, there are discussions taking place in Queensland and Victoria, and The Greens are supporting tighter regulation. By world standards, Byron Shire's '90-day cap and precincts' are lenient.
With all this research readily available, it's difficult to understand the lack of awareness in the NSW Department of Planning. It's also difficult to understand how ASTRA can promulgate claims that are patently untrue.
The explanation is an unfortunate confluence of self-interest, avarice and in some cases need.
Forbes estimates that Airbnb is worth around 31 billion USD. Privileged property owners have been attracted into an industry which is causing significant harm to communities, neighbourhoods and individuals. This point is also validated through innumerable international research papers.
Moreover, and like other deceptive industries – fossil fuels, tobacco, UV tanning – the major STRA players have lured workers and subcontractors away from other forms of employment. Now dependent on the industry, many of these 'minnows' rationalise their roles through alignment with propertied overlords and their propagated untruths.
Government pressure
The published research shows exactly how Airbnb and other platforms use this dependence to influence and pressure governments.
One particularly surreptitious strategy is to create 'Airbnb clubs'. These clubs are supported, and in some cases funded, by Airbnb to lobby governments and generate commercial propaganda. As a guild of property owners, 'HomeHost', for example, offers direct advice to members on how to 'work around' the NSW 180-day STRA cap. That is, how to render an already lenient and ineffective cap even more useless.
As the Byron example shows, these large corporations and property owners have little genuine interest in the wellbeing and sustainability of communities. They are simply interested in their own profit.
Byron is clearly groaning under the weight of excessive tourism and development. For every resident in the Byron Shire there are around 64 visitors. Compare this with Berlin, the third-most-visited city in Europe, where the ratio is about four visitors to one resident.
Unlike Byron, Berlin has been able to use regulation to limit the harm caused by un-hosted STRA – and effectively return houses back into homes.
This isn't an opinion. The research and facts are available for everyone to see. My submission, which will be available on the IPC website, shows exactly how the research has examined STRA and its regulation.