Building a rail trail for bikes and pedestrians in the northern and western sections of the Byron rail corridor is far more feasible than attempting a mixed-use option that combines trains and a trail, an investigation commissioned by Byron Council has found.
In two reports coming before this week's Council meeting, engineering consultants Burchills explored the areas of the rail corridor north of Mullumbimby to Crabbes Creek and west of Bangalow to Booyong.
The investigations found that pursuing an option that combined rail with trail in these parts of the corridor presented significant challenges. 
In particular, it found that endeavouring to keep the track itself available for rail use in these areas would significantly impede, and add to the cost, of building a rail trail for bikes and pedestrians. 
Rail trail only findings
This was because, in spots where there are bridges, tunnels, and embankments, there is not enough space for both the rail line and a bike path, meaning that the latter would have to be diverted around. 
As a result, is was recommended that Council instead implement only a rail trail in the northern and western sections of the corridor, and seek funding to achieve this aim.
The findings of the investigation adds further momentum to the ongoing campaign to use the entire Casino to Murwillumbah rail corridor for a Northern Rivers Rail Trail.
The trail, a pathway for cyclists and pedestrians, is already being progressively implemented; the section from Murwillumbah to Crabbes Creek opened earlier this year. With all other councils along the corridor, except Byron, indicating their support for a rail trail option, Byron has been left as the last Shire holding out for a return of trains to the tracks.
The Burchills investigation and report further erodes Byron Council's pro-train position, which has been gradually losing momentum during the current term of Council.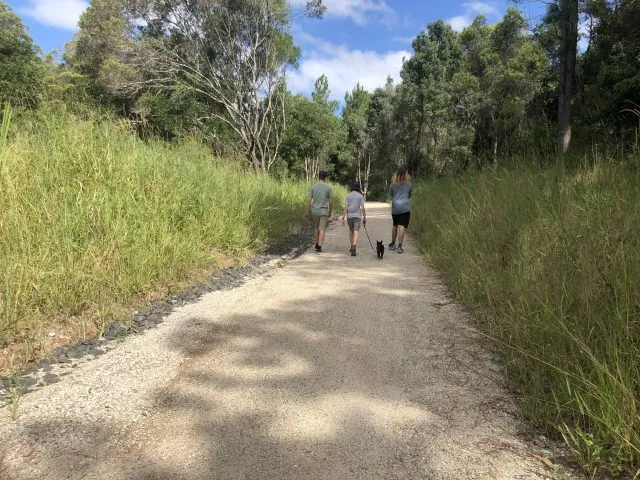 This is despite rail advocates recently securing access to the disused line for a line condition study. A similar study has also been approved for the area of line between Bangalow and Lismore.
Independent Byron councillor and train advocate, Peter Westheimer, said that the rail condition studies will show that it would be affordable to have rail with trail, contradicting the findings of the Burchills reports.
'Council should not have FOMO [fear of missing out] for not joining the rail trail bandwagon, but should be proud and glad like we are, as the only council in the Northern Rivers who choose not to fluoridate', Cr Westheimer told The Echo.
'We chose that path, despite the naysayers in the bureaucracy telling us we were making a big mistake, and it's the same situation now'.
Meanwhile, a petition started by Labor Cr Asren Pugh which calls for a rail trail to be built in Byron Shire, has attracted over 5,150 signatures. 
Visit Support Rail Trail for more info on the petition.