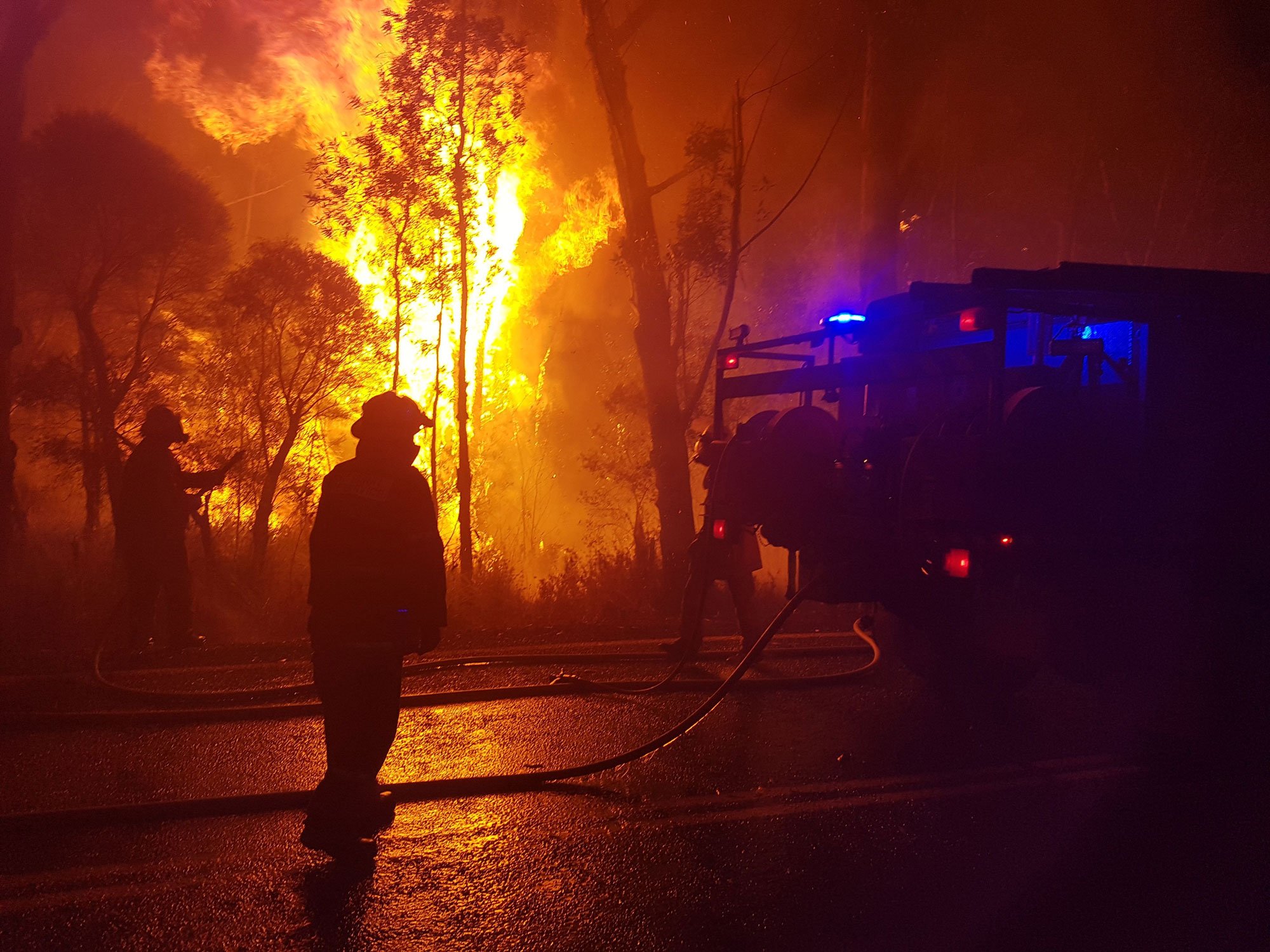 The Bush Fire Danger Period has been declared, with 11 of the 32 areas beginning the danger period a month earlier than normal.
'It may be a hot, dry summer,' said Muzz Dreschler, who is Senior Deputy Captain of the Ocean Shores and Billinudgel Rural Fire Service (RFS) Brigade. 
'The upcoming fire season has the potential to be busy, especially with three years of growth following the last three years of wet weather'.  
Main Arm and Billinudgel RFS brigades are both running 'Get Ready' events this weekend, as are many other local RFS brigades, and people with concerns are welcome to come and ask questions on how to prepare for the fire season. 
Main Arm RFS will be providing fire information on Sunday, September 17, between 11am and 2pm at the Main Arm Fire Station, 921 Main Arm Road. Billinudgel is running two events, the first is on Saturday, September 16, at the Ocean Shores shopping centre, 9am to 5pm. 
The second is at the Billinudgel Fire Station on Sunday, September 17, from 9am to 5pm.
Elle Marinucci from the Main Arm Brigade said it's an opportunity to ask about fire permits, and get some constructive tips and resources to safeguard your home and community.
Hazards Near Me
'Download the Hazards Near Me app,' said Mr Dreschler. 'This app could save your life. Other important questions to think about include: "Can we get a fire truck up your driveway? Have you got a dedicated water supply for fighting fires?" 'There are lots of things to prepare for, and we can help'.
Find out more at www.rfs.nsw.gov.au/news-and-media/get-ready-weekend.