After Ballina Council's recent decision, at its Finance and Facilities Committee Meeting, to effectively evict the Wardell Community Organised Resilience Effort (CORE) from the War Memorial Hall, in mid-flood recovery, some were having second thoughts at their Ordinary Meeting yesterday.
'To be honest, I've thought about this for lengthy periods every day since the last meeting,' said Cr Phil Meehan. 'I've been thinking about it because I don't believe we as a council, with our resolution from last week, have really been fair to all of our community members.'
He said that while he appreciated the Wardell Hall lease was up for renewal, and the Wardell Progress Association had been managing the building for years, he also noted that the Wardell CORE had been 'performing great, really positive community work' for the community since the floods.
Cr Meehan said that with council giving the lease to the Wardell Progress Association, 'we effectively said to the other group, we're not going to even give you the opportunity to apply.
'You may have plenty to tell us about what you could do with that hall and how it can be utilised to serve the community, but we're not going to give you that opportunity to tell us about that.'
He concluded by saying, 'we really need to reassess where we got to last week.'
Speaking from a council staff perspective, Matthew Wood said there was no reason why Ballina Council could not call for expressions of interest for other people to take on the management of halls, with the policy in this area due for review in 2024.
Corporate and Community Division director Kelly Brown said that the current lease expires at the end of June, with the Wardell Hall currently undergoing renovations following flood damage.
'We had a hygienist come into the premises, with a building consultant, who said that we really shouldn't have anyone in the building at the moment because of the flooding foundation,' she said.
'Contractors and council staff started removing the walls last week, which identified a lot of mould in the building, which confirmed again that there's significant construction work that needs to be done to the building. So we're anticipating that it won't be available until at least the end of July.'
Councillor Bruem's view
Cr Rod Bruem acknowledged Cr Meehan came to the issue as an impartial person, 'and I share his view that it's good to have renewal of communities. If there are new groups coming forward, they should be encouraged to take on management wherever possible. But I think at the finance and facilities committee recently we came to the right decision on this.
'My concern with the CORE is that it's a new group. It's only been going less than six months. If they'd been around a little longer, I think this decision would be different.
'But the fact is that in some senses it's unproven, whereas the Wardell Committee has had longevity and has shown over a long time that it has managed the hall well for all community groups.'
Cr Jeff Johnson said he didn't know many of the members of either Wardell group, but saw 'some of the great things' that the CORE group did for the community in recent months.
'They appear to have a lot of support and to be able to bring a lot of people in, which I think deserves to be congratulated.'
Cr Jeff Johnson said leases shouldn't be automatically continued to existing groups because they've always done it. 'I don't think that's good process.'
Cr Eoin Johnston's view
Cr Eoin Johnston spoke against reversing the Wardell Hall decision, saying the CORE people had not been making their views known at recent meetings in Wardell where they had that opportunity.
He then said judging what is good or bad for the community was entirely subjective, embarking on a long allegorical story about the Alstonville history group being displaced to make way for a Mexican restaurant.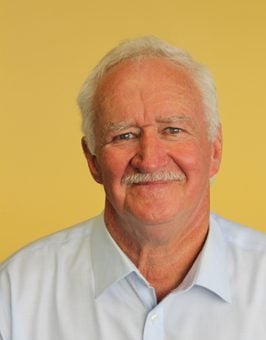 He said, 'Is it best to learn a bit about your history and go and study things or is it best to get filled up with Mexican food?' He then started talking about Woodburn Hall, and surplus food being taken to the tip.
Mayor Cadwallader asked Cr Johnston to bring his comments to a close, entertaining as they were.
With Wardell CORE having since moved to the old bank building in Wardell (and presumably paying more rent to provide their service to the community), Cr Steve McCarthy said the situation should stay as it was.
Cr Buchanan's view
Councillor Nigel Buchanan, who has a pie shop in Wardell, spoke next, saying he was 'smack bang' in the middle of this issue. 'I've had communications with both sides. And I hear the comments as people come through the shop,' he said. 'Just to be clear. I'm a supporter of both of them.'
He said the Wardell Progress Association were an elected body who were appropriate to be managing the hall, and that CORE was also doing a fantastic job, with a bigger agenda and ambitious plans for the future.
Cr Buchanan said that after the flood, 'the community spirit was awesome. We all banded together. And we all got on with looking after each other. Everyone's house was smashed, but they were still walking next door. "How can we help you?" CORE were a big part of that.'
He said the subsequent fracturing of the community had made him 'sick to the stomach' but since the resolution of the hall issue 'the town's for each other again', Cr Buchanan said he had no desire to stir the issue once more.
The issue was ultimately lost with only Crs Dicker, Chate, Meehan and Johnson voting to reverse the Wardell Hall decision.
Progressives not happy
Speaking to The Echo after the meeting, Cr Kiri Dicker said 'Halls such as the Wardell Memorial Hall are community assets and council has an obligation to leverage them to achieve maximum benefit to the community.
'All we asked was that eligible and interested parties had the opportunity to demonstrate how they could deliver a social outcome for the community through an open and transparent process. One must ask why councillors did not want to see that happen?'
Cr Simon Chate went further, saying 'While I do understand the need for the hall to be available to the public for community events, classes etc, we've had a situation where two different groups clearly put their hand up to be considered for renewing the lease on the hall.
'Both groups are beneficial to the community, with one group having been born from adversity, the CORE having risen from the mud after the floods. I believe in a situation like that, in the interests of transparency, the lease renewal should have been put up to an expression of interest process,' he said.
'Both the WPA and Wardell CORE could have applied detailing what they bring to the table, and how they would accommodate the community needs.
'Just because we've done it one way for the last 10 years doesn't mean it should have been immediately renewed – without due process,' said Cr Chate.
More stories about Ballina Shire Council: