'The only thing as certain as drought in Australia is the stupid call to build new dams.'
– Maryanne Slattery 2019
In Australia there are over 800 major dams. So why do we need more?
Less than 2.5 per cent of water on Earth is fresh, and humans have dammed over half of the rivers around the globe. Dams significantly modify landscapes and have immense ecological and social consequences. Whilst many water management authorities view dams as critical to building 'societal resilience' in the face of impending climatic change, increasing environmental awareness is contributing to the belief that dams are actually a hindrance to socio-ecological resilience.
Put 'on hold' indefinitely in 2014 by Rous County Council (RCC), or so the local community thought, the proposed Dunoon Dam in the Lismore region of northern NSW started trickling back onto the agenda in late 2019 as one of Australia's worst droughts on record savaged much of the country. Australians started to panic, and so did water resource managers.
After significant community opposition and 13,000 public submissions (86 per cent being against the dam) RCC voted against the Dunoon Dam in July 2021 and agreed to follow a different strategy, which included assessing the use of groundwater and water recycling. However, the NSW government just wouldn't accept the long-standing opposition by traditional owners or the broader community's decision, and decided to release a new strategy called the Future Water Project 2060. This lead Rous County Council (RCC) to their recent backflip on the initial community-led decision, and they've put the Dunoon Dam back on the agenda. Again.
Controversial dam?
The proposed Dunoon Dam is an incredibly controversial topic, and one that is dividing the local community. If the new dam goes ahead then irreplaceable ancient lowland 'Big Scrub' rainforest (riparian ecosystems) and priceless Indigenous heritage sites including burial grounds and scarred trees will be inundated and destroyed. Gone forever. 
RCC, the local government body responsible for water resource management is ultimately charged with making the decision on whether the Dunoon Dam goes ahead. RCC currently provide 100,000 residents with water via the 14 gigalitre Rocky Creek Dam which opened in 1953. At 50 gigalitres the Dunoon Dam will be over three times the size of nearby Rocky Creek Dam leading one to ask, 'Why so big?'. RCC have stated that the costs of building a 50 gigalitre dam versus a 20 gigalitre dam are roughly the same.
Prior to the RCC vote against the dam in July 2021, former RCC Chairperson, Mr Keith Williams (who was voted out in the last local elections held in late 2021), had stated that population growth and climate change were the key drivers behind the proposed $250 million Dunoon Dam. Williams also stated that use of ground water and potable reuse of wastewater had been considered as alternatives to the dam, but were just too expensive. However, the reality is RCC has not actually properly assessed different strategies, as detailed plans and costings for alternatives have never been completed.
What price can we place on destroying critically endangered ecosystems and priceless Indigenous heritage sites?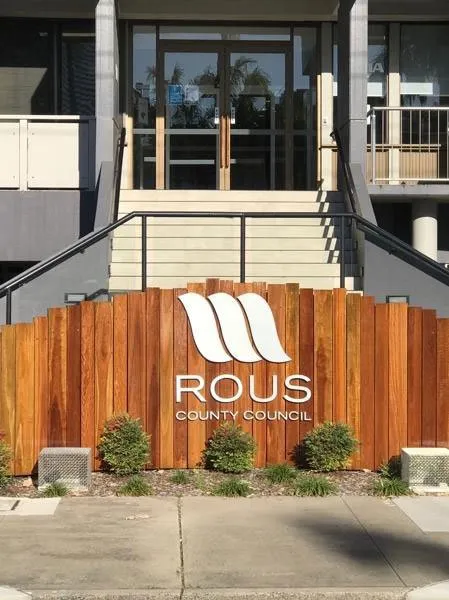 Dams and socio-ecological systems
Human-managed natural resources, including rivers and dams, are complex socio-ecological systems and the proposed Dunoon Dam is more than just a water body. It is part of a major hydrological basin and also many complex and connected human and ecological processes.
Managing these complex socio-ecological systems requires strong governance frameworks that are critical to building socio-ecological resilience, and these governance frameworks must include community participation, the engagement of all stakeholders, and transparency and legitimacy in the engagement process.
In the case of the Dunoon Dam, when the project was being assessed in 2014 there was a community working group that worked closely with RCC. However, in 2020 there was no community working group, apparently owing to coronavirus, and the only community engagement was limited to public submissions (that said, there were still over 13,000 of them). Limited community engagement was again the norm in May 2022 indicating, yet again, a lack of transparency and process legitimacy. This key failure highlights a significant weakness in RCC governance framework.
The traditional owners who stand to lose significant cultural sites and who have also been strongly opposed to the dam since it was first proposed in the 1990s have been engaged directly by RCC, however, owing to threats and pressure from 'white folk' who support the dam, the RCC will not share details of their engagement with this important community group as they don't want local Indigenous people viewed as the 'gatekeepers' of the project.
Climate impacts and adaption plans
Anthropogenic climate change is creating an epoch characterised by much uncertainty and panic, and the slow pace of climate change policy needed to address these issues makes one actually question the concept of sustainability. There is still much public disagreement about climate change, even though there is a strong consensus amongst scientists. Debate continues as to how policy makers across all levels of government should respond,and this is clearly demonstrated in the case of the proposed Dunoon Dam.
The scientific consensus is that there will be many profound impacts driven by climate change that will be complex and unintelligible and affect marine and terrestrial ecosystems, and their biodiversity. The impacts of climate change will also affect the future demand and supply of water. There is a growing belief that the impacts of climate change will be hard felt at local levels and this has in turn created a pressing need for an increased focus on climate change adaption responses and planning at local levels – as we are seeing with RCC and the Dunoon Dam.
How to address and adapt to climate change at a local level is not only a huge responsibility, it also presents enormous challenges for governments at all levels to make decisions that involve the complex nature of society, politics and ecology linked to socio-ecological systems.
In the case of the Valley of the Dammed, just eight people – the board of RCC (perhaps with some newly attached puppet strings held by the NSW government) – will make the decision on whether or not the Dunoon Dam goes ahead, and the NSW State government is currently very keen on dams. Surely this is not good governance and throws into question the natural resource management policy framework in Australia?
♦ Charlie Hunter runs a carbon positive digital agency called www.tailbird.com.au. In his spare time he is an avid twitcher, conservationist and freelance writer, based in Bronte, Sydney, who can be contacted at [email protected].